January 19, 2023
Was Ronaldo's 2007/08 campaign the greatest individual Premier League season ever?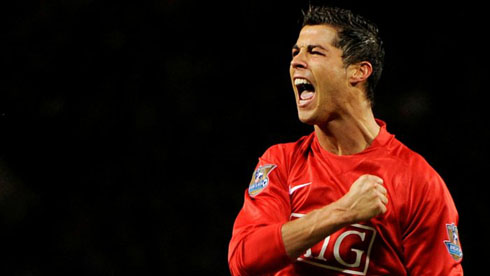 Those who followed Cristiano Ronaldo's struggle to adapt to the Premier League football in his early years in England, will certainly remember his 2007/08 campaign and how the Portuguese superstar dominated the league...
In the 2007/08 Premier League season, Cristiano Ronaldo formed part of a devastating attacking trio alongside Carlos Tevez and Wayne Rooney. Manchester United won the Premier League that season, as Ronaldo netted 31 times, which was then the Premier League record. Ronaldo recorded his tally in just 34 games and also added seven assists for United. The Portuguese legend was awarded his first Ballon d'Or award in 2008 for his efforts, which was symbolic of how impressive his league performances and overall season were...
Cristiano Ronaldo - The 2007-08 season:
---
Man Utd: Defying the Odds
Ronaldo's former side is performing well currently in the Premier League and is in with a shout of winning the title this season. In the English Premier League betting odds, United is offered at 14/1 to win the league this season, a potential 21st title for the club is certainly not out of the realms of possibility this year. But United certainly lack a genuine superstar within their squad, which is something the likes of Manchester City have with Kevin de Bruyne.
Ronaldo played a key role in delivering titles to Old Trafford in the past with several impressive individual seasons, but how do other top performances of the past over the course of a Premier League season compare to Ronaldo's Ballon d'Or winning heroics of 2008?
---
Mohamed Salah 2017/18
Mohamed Salah broke Ronaldo's scoring record in his debut season at Liverpool in 2017/18. The Egyptian scored 32 goals and recorded 11 assists in 36 appearances as the former Chelsea flop shocked the league with his remarkable immediate impact. While an argument can be made that Salah's superior goal contributions made his season superior to Ronaldo's, the Portuguese forward had to share the goalscoring with two other prolific forwards Tevez and Rooney.
The Liverpool forward also perhaps played in a time in which wingers are given much more freedom to play further forward. In Ronaldo's time at United, he was a wide midfielder that would start from deep in the build-up phase, in contrast, Salah was an out-and-out inside forward for Liverpool in the 2017/18 season. Another stark difference in the systems the two players played their football in, is in relation to the role of the fullbacks in the teams.
Salah had a marauding fullback supporting him, which gave him more space to operate and certainly contributed to his goalscoring numbers. In the 2000s, fullbacks were much more defensive and Ronaldo would have rarely had a fullback making overlapping runs to distract defenders away from him.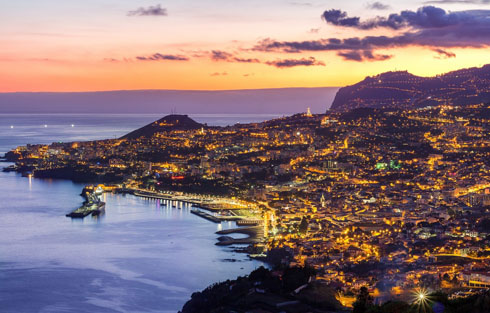 ---
Thierry Henry 2002/03
Thierry Henry's greatest league season came in 2002/03 a year before he helped fire Arsenal to an invincible campaign in the league. He scored 24 times and assisted 20 for his teammates in what was the greatest season on record in terms of goal contributions by an individual player. Henry played in an incredible overall squad, but this was also the case for Ronaldo, with the Portuguese star winning the Ballon d'Or in the year that United secure the treble.
Overall these three players all had excellent individual seasons and are some of the greatest players the league has ever seen. Ronaldo and Salah broke goalscoring records and Henry broke the assist record for the league. Ronaldo's 2008 Ballon d'Or win was a great achievement that cannot be ignored in regard to the debate. Ronaldo is also the only player to have lifted the league title in his standout season, and for those reasons, he surely takes the prize of the greatest individual Premier League season on record.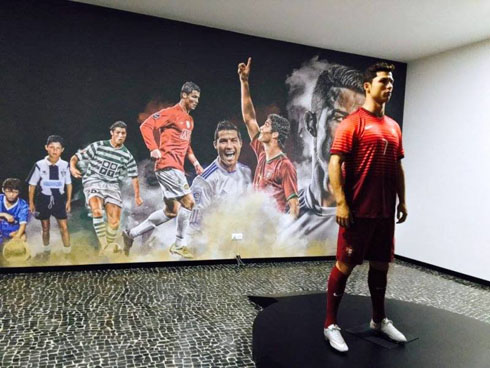 ---
Cristiano Ronaldo next game for Al-Nassr in the Saudi Professional League is on January 22, Al Ettifaq. You can watch Paris-Saint Germain vs Al Nassr, Villarreal vs Real Madrid, Crystal Palace vs Newcastle, Liverpool vs Chelsea, Manchester City vs Tottenham, and RB Leipzig vs Bayern Munich, all matches provided from our soccer streaming game pages.
Al-Nassr next game:
Al-Nassr vs Al Ettifaq kick-off time (22-01-2023):
Beijing (China) | UTC/GMT+8: 01:30
India (New Delhi) | UTC/GMT+5.30: 23:00
Saudi Arabia (Riyadh) | UTC/GMT+3: 20:30
Italy (Turin) | UTC/GMT+1: 18:30
Spain (Madrid) | UTC/GMT+1: 18:30
Portugal and England (Lisbon/London) | UTC/GMT+0: 17:30
Rio de Janeiro (Brazil) | UTC/GMT-3: 14:30
New York (United States) | UTC/GMT-5: 12:30
Los Angeles (United States) | UTC/GMT-8: 09:30
Sources: ronaldo7.net / sporf.com / sportingnews.com