January 18, 2023
The top 5 unforgettable moments in Ronaldo's career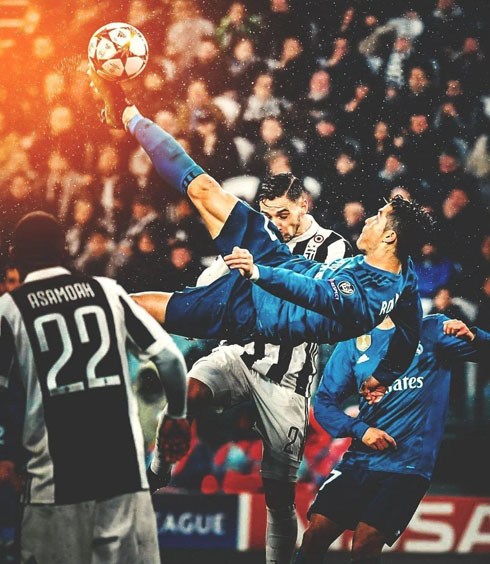 It's hard to choose Ronaldo's most incredible moments throughout his long football career. The Portuguese star won almost everything he could dream of as a professional football player and he definitely left us all with many happy memories season after season...
The name Cristiano Ronaldo needs no introduction to a significant population around the world. Why? Because his 5 Ballon d'Ors and UEFA Champions League trophies, sitting in a cabinet with numerous other accolades are a testament to his legacy as one of the best footballers of all time, if not the best. Ronaldo caught the world's eye at an early age, wowing all those who had the pleasure of seeing him with his otherworldly talent. What's even more astounding is how he possesses the ability to continuously rock the world and break records as he progresses through his career. As you sit back and remember Ronaldo's career best performances, relax and enjoy online betting at bet777. Now aged 37 and expecting to celebrate his 38th birthday this February, let's take a journey and reminisce about unforgettable moments of CR7's magical career.
Cristiano Ronaldo - Unforgettable moments:
---
1. The Iconic Siu Celebration
Have you recently watched Ronaldo score a goal and celebrate? In case you haven't, after scoring a goal, Ronaldo runs down the field, jumps, turns mid-air and shouts "SIUUU" as he hits the ground with his arms down.
Imitated by every football fan as a gesture of extreme joy whether related to football or life, the SIU celebration is dubbed one of the most popular sports celebrations in the world. The word SIU means Yes in Spanish, and so Ronaldo has made a habit of screaming it every time he scores a goal.
---
2. The Bicycle Kick Vs Juventus
In the second leg of the Champions League quarter finals, Ronaldo scored a sensational overhead bicycle kick goal to notch a brace and eliminate any hopes of a Juventus comeback. The goal was so spectacular that the whole stadium gave a standing ovation which showed their respect and admiration, including all Juventus fans too.
The goal footage is now used as a model example to teach young footballers how to score a bicycle kick goal the right way. Needless to say Ronaldo sent Juventus fans home happy, putting on a show of a lifetime.
---
3. The 40-yard goal against FC Porto
n 2009, Ronaldo netted a rare 40-yard screamer goal against Porto in the first leg of the Champions League quarter finals. The goal also went on to win the Puskas Award for the best goal of the year.
It is crazy to even imagine an attempt to score a goal from a distance that far, let alone actually scoring it. With that being said, it is surely one of the best goals ever witnessed in the history of football.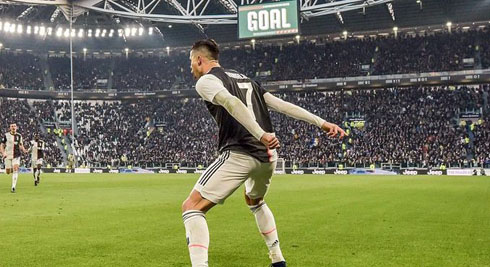 ---
4. Breaking Real Madrid's All Time Scoring Record
With his goal against Levante in October 2015, Ronaldo became the all-time leading scorer in the history of Real Madrid after joining the club in 2009. He surpassed Raul, who had 323 goals throughout his 16-year career at Real Madrid.
As if becoming the leading goal-scorer of the greatest club in football history is not enough of an achievement itself, Cristiano did it in a span of just 6 years compared to Raul's 16, which is simply baffling.
---
5. 700th Career Goal
Ronaldo's goal vs Everton last November was surely special. Not only did Manchester United cruise to a 2-1 victory, but his go ahead goal marked his 700th career goal.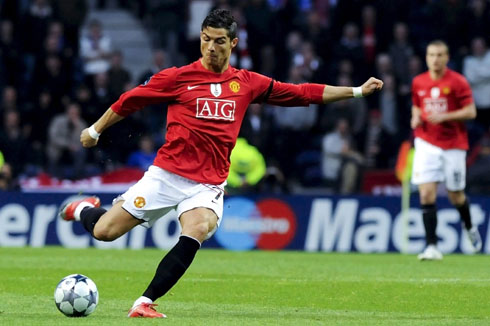 ---
Cristiano Ronaldo next game for Al-Nassr in the Saudi Professional League is on January 22, Al Ettifaq. You can watch PSG vs Al Nassr, Villarreal vs Real Madrid, Crystal Palace vs Newcastle, Liverpool vs Chelsea, Man City vs Tottenham, and RB Leipzig vs Bayern Munich, all matches provided from our live football streaming game pages.
Al-Nassr next game:
Al-Nassr vs Al Ettifaq kick-off time (22-01-2023):
Beijing (China) | UTC/GMT+8: 01:30
India (New Delhi) | UTC/GMT+5.30: 23:00
Saudi Arabia (Riyadh) | UTC/GMT+3: 20:30
Italy (Turin) | UTC/GMT+1: 18:30
Spain (Madrid) | UTC/GMT+1: 18:30
Portugal and England (Lisbon/London) | UTC/GMT+0: 17:30
Rio de Janeiro (Brazil) | UTC/GMT-3: 14:30
New York (United States) | UTC/GMT-5: 12:30
Los Angeles (United States) | UTC/GMT-8: 09:30
Sources: ronaldo7.net / manutd.com / thescore.com / sportingnews.com