January 17, 2023
5 life lessons you can learn from Ronaldo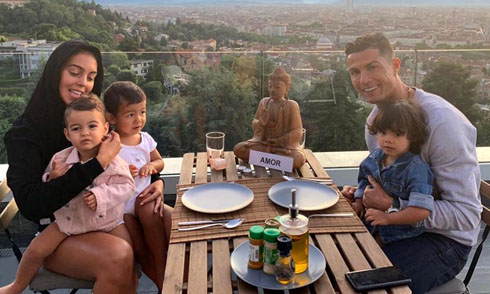 Ronaldo has set a magnificent example of how an elite footballer can stay on top of his game throughout his entire career. However, the Portuguese icon is also admired for the way he behaves off the pitch in many different circumstances...
Ronaldo is one of the greatest athletes the world has ever seen, and many people around the world look up to him as their idol. His work ethic, determination, and focus in achieving his goals is truly unique. Not only is he a successful person on the soccer field, but also at home. He efficiently balances his work and family life which is even more intriguing to his fans. You too can balance work and life by enjoying some of the many online games available at casino777. This article will discuss the 5 best life lessons you can learn from Ronaldo to have a happy and successful life.
Cristiano Ronaldo - A life of lessons:
---
1. Ambitions make you great
At the young age of 14, Ronaldo decided to cease further studies to pursue his career as a footballer. Since then, his only goal in life was to become the best footballer in the world. He achieved that goal by winning the Ballon d'Or, but his ambitions did not stop there. He remained as ambitious as ever and earned many more awards including four more Ballon d'Or awards. Following the example of Ronaldo, we should be determined to achieve our goals and work as hard as we can to get there. Ronaldo could not win any FIFA World Cup, but that isn't what defines him. What defines him are the countless achievements he has had throughout his career, and his insatiable thirst to be more.
---
2. Focus and dedication are the keys to achieving success
Coming from a poor family, Ronaldo did not have all the resources and privilege at his disposal. He worked hard to achieve his goals, step by step. Even today, he works out regularly and spends a lot of money, time and effort to improve his body. The focus, the dedication and the determination he has had, has helped him achieve his dream of being among the greatest in the game. In the field practices, he is usually the first one to enter and the last one to leave. You cannot achieve success overnight, you have to work for it. You have to keep working towards achieving your goals, milestone by milestone, and you will be successful as well. Baby steps will get you to the finish line faster than you know.
---
3. Believe in yourself
Since childhood, Ronaldo has had a firm self-belief that he will rule the world of football one day. Both off and on the field, Ronaldo is always confident about what he wants and what he doesn't. He never compromises and puts in all the required hard work to achieve what he wants to be.
---
4. Learn and adapt with change
Initially, Ronaldo was more agile and had impressive dribbling skills. But later on, he had to go through major body transformation, becoming more muscular, to increase his strength on the field. Even his jumping ability improved, making him a threat during cross-in. As he moved on in his career, he further refined his game according to his abilities. The important lesson we can learn here is that as life progresses, we should always be open to learning and becoming a better version of ourselves.
---
5. Family is an important aspect of life
Being one of the greatest footballers in the world has its downsides. The schedule is hectic and the media can be hostile to your relationships. Yet, Ronaldo has maintained a balance between his work and family life. Ronaldo has four children, and loves his current partner Georgina who is also the biological mother of one of these children. He is very vocal about how supportive Georgina is as a partner and glows with pride whenever he speaks of her. He likes to spend most of his free time with his family. He respects the hardships his mother had to bear to help him become a successful person. A strong family support is necessary to drive success, and maintaining balance between work and home is one of the key ingredients of a happy life.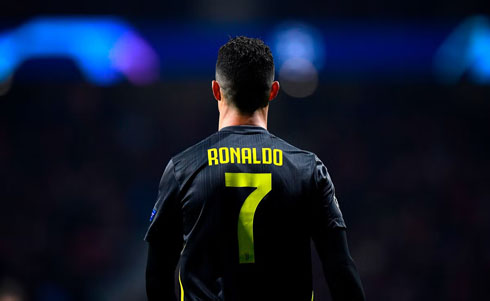 ---
Cristiano Ronaldo next game for Al-Nassr in the Saudi Professional League is on January 22, Al Ettifaq. You can watch PSG vs Al Nassr, Milan vs Inter Milan, Leeds United vs Cardiff City, Crystal Palace vs Man United, Man City vs Tottenham, and RB Leipzig vs Bayern Munich, all matches provided from our live football streaming game pages.
Al-Nassr next game:
Al-Nassr vs Al Ettifaq kick-off time (22-01-2023):
Beijing (China) | UTC/GMT+8: 01:30
India (New Delhi) | UTC/GMT+5.30: 23:00
Saudi Arabia (Riyadh) | UTC/GMT+3: 20:30
Italy (Turin) | UTC/GMT+1: 18:30
Spain (Madrid) | UTC/GMT+1: 18:30
Portugal and England (Lisbon/London) | UTC/GMT+0: 17:30
Rio de Janeiro (Brazil) | UTC/GMT-3: 14:30
New York (United States) | UTC/GMT-5: 12:30
Los Angeles (United States) | UTC/GMT-8: 09:30
Sources: ronaldo7.net / france24.com / eurosport.com