January 3, 2023
What's in store for Ronaldo
in 2023?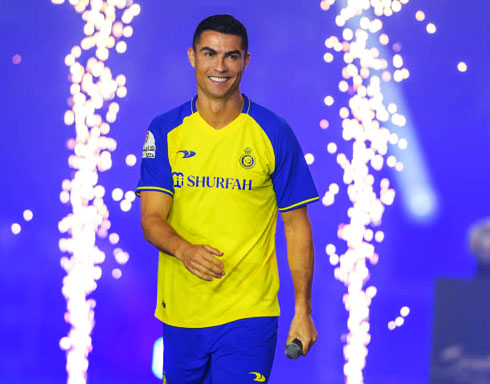 With the announcement of Cristiano Ronaldo's new club and the presentation made in front of thousands of fans, what can we expect from the Portuguese superstar while playing for Al-Nassr?
It seems the legendary Portuguese footballer has finally ended his nineteen years career in Europe and decided to move on to a different continent and a different club in Saudi Arabia, Al-Nassr. Cristiano left Manchester United just a few days after the World Cup's debut, turning the page to a chapter of his life that quite simply didn't go the way he expected. With United and during his first spell at the club (2003-2009), Ronaldo won consecutive Premier League titles, the FIFA Club World Cup and the UEFA Champions League at the age of 23, making him the epitome of football fans, especially for the younger generations. Cristiano Ronaldo won numerous awards in football, making his name known worldwide. This fame also prompted sports betting enthusiasts to place a bet on his teams. In virtual betting, there are often free spins and no deposit opportunities which virtual punters can grab from time to time...
Cristiano Ronaldo - Al-Nassr presentation:
---
Ronaldo's achievements
Ronaldo has won 34 trophies and also accomplished five titles from friendly competitions and one from a youth tournament. In the late years of his career, he has been playining in the forward role and he is the captain of the Portuguese National Team.
Before he joined the Manchester United, he played for Sporting Clube de Portugal (Sporting Lisbon), which was where he developed some of his first dribbling skills. Even at a young age, Ronaldo has always been very popular in football and has always attracted the attention of the media. He's a tall player and an impressive athlete. He used to play in the right-winger position, but later developed into a forward. He may not have played that much time for Sporting, but still, it was more than enough for several high-profile clubs in Europe to notice him and eventually led him to sign a contract with Manchester United, in the summer of 2003.
He automatically became a sensation in the Premier League, making him very famous worldwide, especially after he scored 42 goals in all competitions in a single season, allowing him to take home the Golden Shoe award for being Europe's leading scorer with 31 goals in the Premier League, in the 2007-2008 season. He attained the FIFA World Player of the Year award also in the 2007-2008 season, which was also the first of many he would collect throughout his career.
The Manchester United goodbye
Cristiano Ronaldo and Manchester United have reached an agreement to mutually terminate the Portuguese superstar's contract on November 22, 2022, with immediate effect. According to the CNN, this was the culmination of a sequence of events, with the controversial interview to Piers Morgan being the last nail in the coffin. Ronaldo left the club without a single payoff, but also with no restrictions in terms of which club he was going to sign for next. Nevertheless, the team thanked him for his outstanding contribution to the game and for the years he has been with them. From that day on and until a few days ago, Cristiano Ronaldo was as a free agent...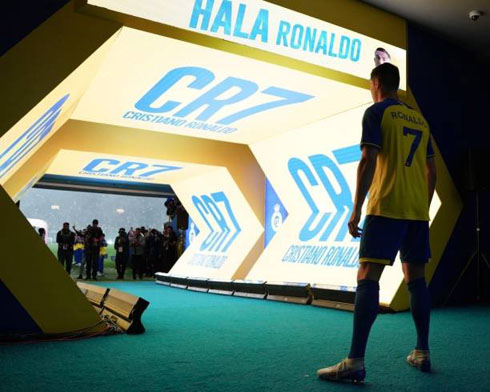 ---
Moving forward
Shortly after the news were made public, the Guardian posted Ronaldo's reaction and how he wanted to express his love for Manchester United and the fans that have always followed and supported him.
On December 30 of 2023, Al-Nassr, a Saudi Arabian football club based in Riyadh, announced that they had reached an agreement to sign Cristiano Ronaldo, confirming the many rumors that had been reports in the last weeks of the year. The Portuguese star signed a two-and-a-half-year contract and immediately became the highest paid footballer in the world, earning close to 200 million euros per season.
In the world of sports, some doors may close but other opportunities will always open. It will be a new challenge and venture for Ronaldo, but being the best in the industry, he will certainly continue to stand out in any football game...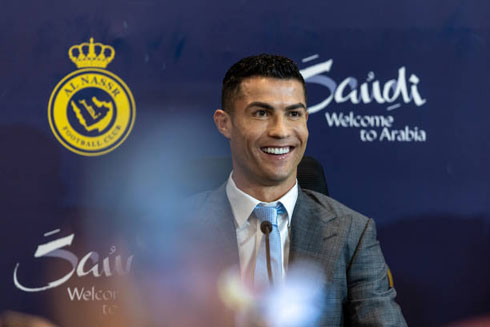 ---
Cristiano Ronaldo next game for Al-Nassr in the Saudi Professional League is on January 5, Al Tai. You can watch Al-Nassr vs Al Tai, Salernitana vs AC Milan, Intercity vs Barcelona, Crystal Palace vs Tottenham, Chelsea vs Manchester City, and Inter vs Napoli, all matches provided from our live streaming game pages.
Al-Nassr next game:
Al-Nassr vs Al Tai kick-off time (05-12-2022):
Beijing (China) | UTC/GMT+8: 23:00
India (New Delhi) | UTC/GMT+5.30: 20:30
Saudi Arabia (Riyadh) | UTC/GMT+3: 18:00
Italy (Turin) | UTC/GMT+1: 16:00
Spain (Madrid) | UTC/GMT+1: 16:00
Portugal and England (Lisbon/London) | UTC/GMT+0: 15:00
Rio de Janeiro (Brazil) | UTC/GMT-3: 12:00
New York (United States) | UTC/GMT-5: 10:00
Los Angeles (United States) | UTC/GMT-8: 07:00
Sources: ronaldo7.net / as.com / theguardian.com / cnn.com