December 27, 2022
What does the future hold for Cristiano Ronaldo?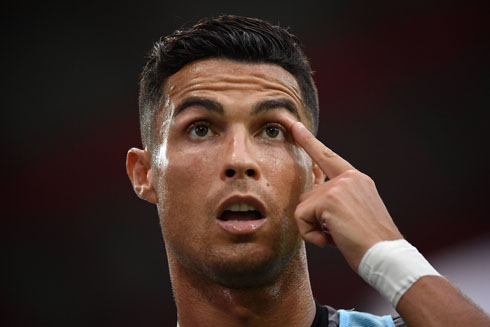 We're just a few days away from turning the page to 2022, but there are still many questions left to be answered in regards to Cristiano Ronaldo future. Will we see the Portuguese superstar playing in Europe again?
Cristiano Ronaldo has won multiple trophies and awards throughout his career, achieving great success everywhere where he has been. With that said, it can't be a surprise to anyone that Ronaldo is undoubtedly a big factor in many sports betting odds. When he plays, the odds will adapt to him basically because he is one of the few players capable of changing the fate of a game in a matter of seconds. Ronaldo is considered one of the greatest footballers of all time, having scored over 750 goals and winning multiple trophies in his career. But what lies ahead for the Portuguese superstar? What does the future hold for Cristiano Ronaldo?
Cristiano Ronaldo - It's not over until I win:
---

Family first
Ronaldo is almost married and already has four children in his personal life. He will likely continue to put his family first and focus on raising his children and helping them as they grow older. He would likely explore other commercial ventures in the fashion industry, as he is also known for his love of fashion and has already established his clothing and accessory brand.
There are several possible directions for Ronaldo's future. He could play professionally for a few more years, which is the most likely scenario at this stage. At the age of 37, Ronaldo is in fantastic physical shape and still going strong. In reality, he has consistently put in strong performances for both the Portuguese National Team and his most recent clubs. There is no reason to believe that Ronaldo could not play at a high level for a few more years if he stays fit and maintains his level of performance.
---

What if Ronaldo decides to coach?
It is also conceivable that Ronaldo will switch to coaching or management after he hangs up his boots. It is quite common for ex-players to move into these professions after completing their footballer careers due to their rich experience and in-depth understanding of the game.
Ronaldo's possible future retirement from professional football is another option. It's ultimately up to him when he gives up his career, although he hasn't indicated that he intends to retire. Ronaldo will be considered one of the greatest footballers of all time when he inevitably retires and his legacy is sure to continue to motivate aspiring players.
Even if Ronaldo finally decides to retire professionally, he'll likely remain involved with football in some way. Ronaldo has always shown his dedication to supporting the football community and his passion for the game. He has already founded several football academies around the world and he will likely continue to work with young athletes and help develop the sport's future superstars.
Ronaldo is known for his philanthropic activities and philanthropy alongside his achievements in the world of football. Over the years he has contributed to a variety of causes and organizations, and he will likely continue to transform the world through his humanitarian work.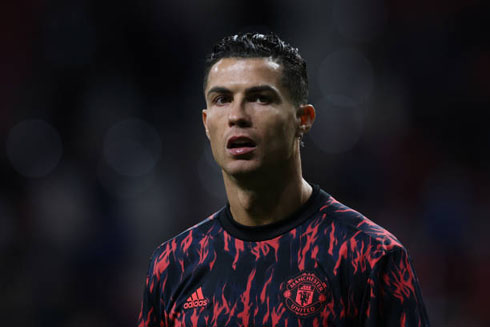 ---
Conclusion
Overall, Cristiano Ronaldo's future looks bright. He has the skill, passion, and dedication to continue to make a good impact in the world of football and beyond, whether he chooses to continue playing professionally or pursue other goals. Ronaldo will continue to leave his mark in the world for years to come, whether he returns to play professionally, moves into coaching or leadership, or focuses on other projects.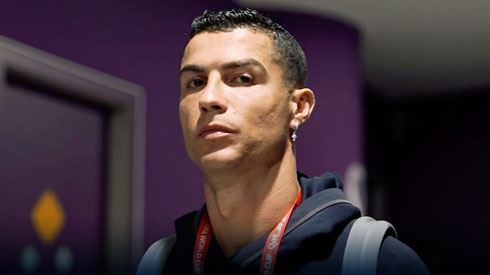 ---
Cristiano Ronaldo next game for Manchester United in the Premier League is on December 27, against Burnley. You can watch Manchester United vs Nottingham Forest, Real Valladolid vs Real Madrid, PSG vs Strasbourg, Chelsea vs Bournemouth, Liverpool vs Leicester City, and Leeds vs Man City, all matches provided from our football streaming game pages.
Manchester United next game:
Manchester United vs Nottingham Forest kick-off time (27-12-2022):
Beijing (China) | UTC/GMT+8: 04:00
India (New Delhi) | UTC/GMT+5.30: 01:30
Italy (Turin) | UTC/GMT+1: 21:00
Spain (Madrid) | UTC/GMT+1: 21:00
Portugal and England (Lisbon/London) | UTC/GMT+0: 20:00
Rio de Janeiro (Brazil) | UTC/GMT-3: 17:00
New York (United States) | UTC/GMT-5: 15:00
Los Angeles (United States) | UTC/GMT-8: 12:00
Sources: ronaldo7.net / besoccer.com / talksport.com