December 26, 2022
Ronaldo to conclude his football career with ambassadorial role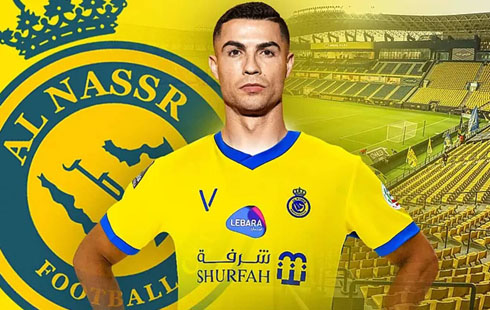 The rumors about Ronaldo being very close to sign for Al-Nassr in Saudi Arabia are being supported by multiple media across the world and newspapers MARCA in Spain even claim everything will be confirmed before the end of the year.
For the very first time in his vastly successful and storied career, Cristiano Ronaldo will depart European football and embark upon a new Middle East adventure, setting off down the final path of his illustrious playing days. The principal objective will remain producing top quality performances with a new team, there will also be focus on activities beyond the pitch. According to Spanish sports media outlet Marca, the decision taken by Ronaldo was already made in his own mind, committing his future to Al-Nassr in Saudi Arabia. Despite initial denials from the club located in the capital of Riyadh, they finally revealed that a firm offer had been presented to the player, aimed at making him the highest-paid footballer on the planet.
Cristiano Ronaldo - Moving to Al-Nassr
---

The deal details...
Ronaldo is expected to earn around €200 million per season at Al-Nassr, during an initial deal for the next two and a half seasons, although it now seems there is much more to the deal. Beyond his role as a player during that period, he will remain directly involved with the club and Saudi football until 2030, far beyond current estimates regarding his planned retirement.
Indeed, this is due to Saudi Arabia preparing a bid to host the 2030 FIFA World Cup, alongside Egypt and Greece, with Ronaldo working as an ambassador towards that objective. This is believed to have been the decisive factor, alongside the undoubtedly impressive financial incentives, which appear to have finally pushed the blockbuster deal over the finishing line.
---

Messi reveals desire to play alongside Ronaldo
For the last couple of decades, they have consistently dominated media headlines, showcasing exceptional talent and ability that has mesmerised fans around the whole globe. But so far during their exceptionally gifted trajectories, Cristiano Ronaldo and Lionel Messi have always been rivals, never playing on the same side but with profound respect for each other.
This is hardly surprising, despite participating in some of the most heated confrontations in football, when Messi played for Barcelona and Ronaldo starred at Real Madrid. The tempo and temperature surrounding "El Clásico" games is legendary, between the two biggest clubs in Spanish football, becoming even more iconic when these two iconic players were involved.
Ronaldo eventually departed Real Madrid for Juventus in 2018, before heading back to Manchester United in 2021. Messi remained at Barcelona, although their financial problems forced his departure in 2021, taking the Argentina icon to Paris Saint-Germain. Although the French club are wealthy enough to have both players, no such move has ever transpired.
However, Messi has now shared his thoughts on Ronaldo, in comments highlighted by The Mirror. "I always like to play with the best, and he is one of them," he admitted, albeit acknowledging that such an opportunity would be "difficult" to realise. Just as interestingly, Messi is actually an ambassador for tourism in Saudi Arabia, raising the possibility that one day, they might still join forces on the pitch.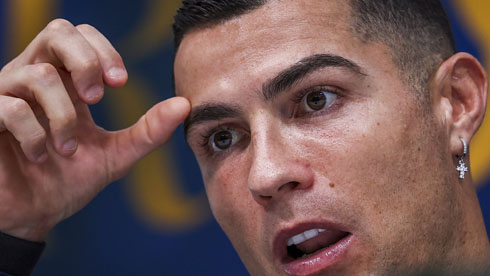 ---
Excitement surrounding the arrival of Ronaldo
While some consider the Saudi Pro League as being a step down for Cristiano Ronaldo, his arrival will inevitably raise the profile of this competition, and that is being welcomed by supporters of Al-Nassr and more broadly across the whole region. We can also expect more global coverage of his new team and the league itself, with international broadcasters and the massive Ronaldo fanbase remain keen on following his progress.
Furthermore, there will inevitably be additional interest at leading online bookmakers, especially those rated highly in trusted assessments for the best football betting sites, based upon the latest advice from Arabian Betting. They aim to highlight all the best options available, along with providing an overview of markets, alongside step-by-step guides covering different markets and how to wager safely.
Insofar as Ronaldo himself is concerned, this will be no winding down of his exceptional career, simply because he is renowned as one of the most driven personalities in football. He will be determined to achieve success at Al-Nassr, providing his new club with the momentum to win domestic and continental titles.
Ronaldo will undoubtedly be greeted with open arms in Saudi Arabia, keen to see this remarkably talented footballer appearing in their domestic league, while fans of Al-Nassr will certainly be delirious with enthusiasm. They are about to witness one of the greatest players of all time, wearing the colours of their cherished team, which is reason enough to celebrate.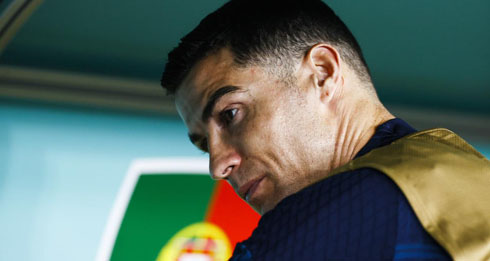 ---
Cristiano Ronaldo next game for Manchester United in the Premier League is on December 27, against Burnley. You can watch Manchester United vs Nottingham Forest, Valladolid vs Real Madrid, PSG vs Strasbourg, Chelsea vs Bournemouth, Arsenal vs West Ham, and Leeds vs Man City, all matches provided from our football streaming game pages.
Manchester United next game:
Manchester United vs Nottingham Forest kick-off time (27-12-2022):
Beijing (China) | UTC/GMT+8: 04:00
India (New Delhi) | UTC/GMT+5.30: 01:30
Italy (Turin) | UTC/GMT+1: 21:00
Spain (Madrid) | UTC/GMT+1: 21:00
Portugal and England (Lisbon/London) | UTC/GMT+0: 20:00
Rio de Janeiro (Brazil) | UTC/GMT-3: 17:00
New York (United States) | UTC/GMT-5: 15:00
Los Angeles (United States) | UTC/GMT-8: 12:00
Sources: ronaldo7.net / marca.com / mirror.co.uk