December 26, 2022
The best moments in Cristiano Ronaldo career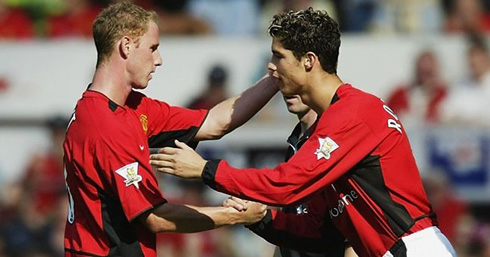 Ever since he debuted as a professional football player for Sporting CP in 2002, Cristiano Ronaldo has collected numerous remarkable moments in the past 20 years. The Portuguese superstar has been on the very top of football's elite for many years...
Most people would agree that Cristiano Ronaldo is among the best soccer players to have ever played this game. Throughout his more than 20-year career, the Portuguese forward has won multiple awards and broken countless records, playing for some of the best football clubs in the world. His professional career start in Sporting CP in 2002, took him to Manchester United just the year after and in 2009, he signed for Real Madrid. In 2018, Ronaldo embraced a new adventure by signing for Juventus, but returned to Manchester United in 2021. As per resources from different online casino news, the following are some of Ronaldo's best performances:
Cristiano Ronaldo - Bad Liar
---

The mark of a legend...
1. First professional contract
In 2002, at the age of 18, Ronaldo signed his first professional contract with Sporting Lisbon. This officially began his professional career, which also prepared him for future success.
2. Ronaldo's Manchester United debut
Ronaldo joined Manchester United in 2003 where he soon established himself as one of the best players in the world. He won the FA Cup in his rookie year and contributed to the team's UEFA Champions League championship by scoring the decisive goal in the competition's final.
3. Ronaldo's first Ballon d'Or
The prestigious award came in 2008, honoring him as the world's best player. He would win the award four more times, making him one of only three players to do so...
4. A record-breaking nine seasons
Ronaldo scored 450 goals in his 9 seasons playing for Real Madrid, becoming the club's all-time top scorer. He cemented his position as one of the best players in club history by helping the squad to win four Champions League titles and two La Liga crowns.
5. Achievements abroad
In 2016, Ronaldo led the Portuguese national team to their first triumph in a major international competition, the European Championship. He is the nation's all-time top scorer and has won many individual awards while playing for his nation.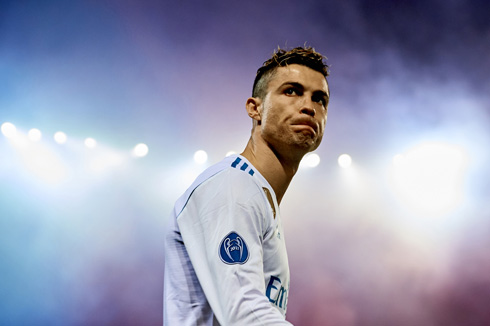 ---
An endless list of remarkable moments...
6. The move to Juventus
Ronaldo made a surprise move to Juventus in the summer of 2018, where he continued to score goals and win trophies. He was voted the league's most valuable player after helping the team dominating in his first season, to win the Serie A championship.
7. Record goals
Ronaldo has scored a staggering number of goals throughout his career, breaking several records in the process. He is the all-time top goalscorer for the Portugal National Team as well as Real Madrid. In addition, he has scored the most goals in the UEFA Champions League and the most goals for Manchester United and Real Madrid in a single season.
8. Individual awards
Ronaldo has received several individual awards throughout his career, including the Ballon d'Or, the Golden Boot, and the FIFA World Player of the Year. He has also won several awards from domestic leagues, including the Pichichi Trophy for La Liga's top scorer and the Premier League's Golden Boot.
9. Record-breaking fee
Ronaldo attracted media attention in 2009 when he switched from Manchester United to Real Madrid for the then-record fee of €94 million. He broke his record with his subsequent move to Juventus, when the Italian giants decided to pay a sum of €100 million.
---
Conclusion
Ronaldo has shown time and again throughout his career that he is one of the best players in the world. Thanks to his talent, work ethic, and dedication to the game, he is a fan favorite and a respected figure in the football community. These are just a few of the many highlights of his distinguished career.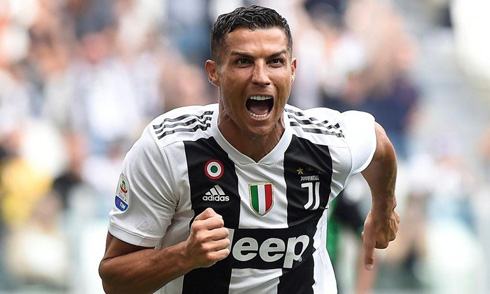 ---
Cristiano Ronaldo next game for Manchester United in the Premier League is on December 27, against Burnley. You can watch Manchester United vs Nottingham Forest, Croatia vs Morocco, Aston Villa vs Liverpool, Chelsea vs Bournemouth, Arsenal vs West Ham, and Brentford vs Spurs, all matches provided from our football streaming game pages.
Manchester United next game:
Man United vs Nottingham Forest kick-off time (27-12-2022):
Beijing (China) | UTC/GMT+8: 04:00
India (New Delhi) | UTC/GMT+5.30: 01:30
Italy (Turin) | UTC/GMT+1: 21:00
Spain (Madrid) | UTC/GMT+1: 21:00
Portugal and England (Lisbon/London) | UTC/GMT+0: 20:00
Rio de Janeiro (Brazil) | UTC/GMT-3: 17:00
New York (United States) | UTC/GMT-5: 15:00
Los Angeles (United States) | UTC/GMT-8: 12:00
Sources: ronaldo7.net / nytimes.com / laliga.com