December 22, 2022
Could we see a casino game
based on Ronaldo?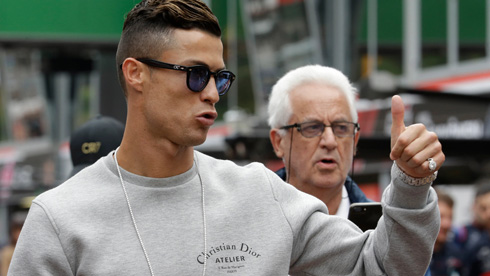 We've all been to a casino one time or another and for those who are fans of football and Ronaldo in particular, it should be possible to play a CR7-themed game in a near future...
Cristiano Ronaldo, known simply as CR7, is one of the world's most famous and successful football players. And while there have been plenty of games released that feature this superstar athlete and his likeness, what about a casino game based on him? Could we see such an offering in the near future? Indeed, it would be hard to argue that there would not be plenty of interest in a game that features the superstar. Given that he has 520 million+ followers on Instagram alone, developers and operators who have been listed on the wishcasinos.com platform due to how safe they are to use and the bonuses they provide would likely be keen to have a game featuring him on their sites as they know it could help to attract new players. With that in mind, let's take a look at whether a CR7-themed game could potentially work rather well.
Cristiano Ronaldo - Rise up
---

Sports-themed casino games
Casino gaming has seen an explosion in popularity over the past several years and with it has come a vast array of different titles. Some are based on movies or television shows, while others focus on popular sports personalities like Cristiano Ronaldo.
Sports-themed slots are nothing new and many online casinos offer them already, including titles featuring athletes like LeBron James and Michael Jordan. These games usually include symbols related to the athlete's sport, alongside traditional symbols like bells, bars, cherries, and diamonds. The bonus rounds also often feature quotes from the athlete or clips from their greatest moments.
---

Could we see a CR7 game?
With Ronaldo being one of the most recognizable faces in all of sports, it makes sense that he would be featured in at least one slot title. Unfortunately for fans of the soccer star, no casino game featuring him has been released yet, although this could change in the future as more companies become aware of his popularity and how much potential there is for an entertaining game based around him.
For now, though, fans will have to keep their eyes peeled for any potential developments in this area. Indeed, it does not appear to be unfathomable at the moment, especially if the Portuguese superstar is able to make an extra quick amount of cash (not that he needs it, mind). Perhaps the only problem could be whether he wants his brand to be associated with the gambling industry, as he may feel that his role as a role model for the world's kids could be jeopardized.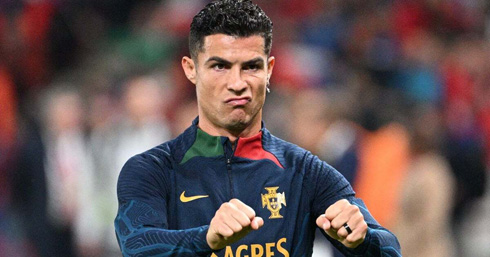 ---
Conclusion
Cristiano Ronaldo is one of the world's most famous soccer stars and it only makes sense that he should be featured in a casino game someday soon. While there isn't currently any slot title dedicated to him specifically, this could change as more developers become aware of his popularity among gamers worldwide.
Until then, fans can enjoy other sports-themed games featuring some of their favorite athletes while they wait to see if Ronaldo will make an appearance in a slot game anytime soon!
---
Cristiano Ronaldo next game for Manchester United in the Premier League is on December 27, against Burnley. You can watch Manchester United vs Nottingham Forest, Croatia vs Morocco, Aston Villa vs Liverpool, Chelsea vs Bournemouth, Arsenal vs West Ham, and Brentford vs Spurs, all matches provided from our football live streaming game pages.
Manchester United next game:
Man United vs Nottingham Forest kick-off time (27-12-2022):
Beijing (China) | UTC/GMT+8: 04:00
India (New Delhi) | UTC/GMT+5.30: 01:30
Italy (Turin) | UTC/GMT+1: 21:00
Spain (Madrid) | UTC/GMT+1: 21:00
Portugal and England (Lisbon/London) | UTC/GMT+0: 20:00
Rio de Janeiro (Brazil) | UTC/GMT-3: 17:00
New York (United States) | UTC/GMT-5: 15:00
Los Angeles (United States) | UTC/GMT-8: 12:00
Sources: ronaldo7.net / bloomberg.com / cbssports.com