December 20, 2022
How to write an essay about Cristiano Ronaldo?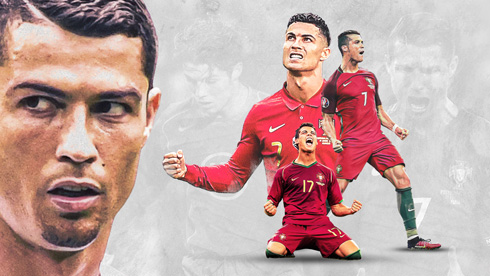 There are few personalities in the world who have had so many remarkable life events like Cristiano Ronaldo has. The Portuguese superstar will turn 38 years old next February and when it comes to write a story about him, the difficult part is to choose one of the many topics available.
Writing an essay about Cristiano Ronaldo follows the same approach as writing an essay about any other personality. What differs is the content since you are covering different characters. A personality essay is written on a known individual's character. It might be a historical figure, a politician, a celebrity, an acquaintance, or a sportsperson. You will need to examine the individual's personality and exhibit an understanding of the theories behind personality formation. This form of knowledge demonstration requires extensive research. When writing a Cristiano Ronaldo essay, you will also need to apply your reasoning to determine how his background, education, influences, and experience shaped his personality.
Cristiano Ronaldo - Man on the moon
---

Writing about Cristiano Ronaldo:
The key steps
To start, carefully review the instructor's instructions for the Cristiano Ronaldo essay. You must follow the assignment's rubric to create a quality essay. For instance, your teacher may require you to include certain parts in your essay or supply you with a list of topics to cover.
Secondly, create a list of potential essay subjects for your paper about him. Your list should include his personal life and family, background, history, career, education, and how he has influenced soccer.
The third step is to research the subject. This will include obtaining information on Cristiano Ronaldo and the psychological theories behind personality development. Journal articles and psychological books may be used to study personalities broadly. While an interview would be great to get his perspective and first-hand information, there may be other options. However, you can access the details from recorded interviews with media houses. You may also interview your friends and family members, particularly soccer fanatics, about Cristiano Ronaldo so you may have a wider view of the subject.
The next step is to create a plan for your essay. Your introduction should clarify whom you're writing about and why you selected to concentrate on that individual. In short, you should write a paragraph about Cristiano Ronaldo that introduces him to your readers who may not know him.
---

Summary and editing
Additionally, the opening should summarize the key themes of the essay. Each body paragraph should begin with a subject statement and provide supporting facts. For instance, one paragraph may discuss how Cristiano Ronaldo's upbringing influenced his current personality. Use descriptive biography and instances from his upbringing to support your claim. Your conclusion summarizes your essay and may clarify what you learned from completing the assignment.
The last step will be editing the essay. Add more details to your paragraphs, including research-based facts. Check your opening to ensure that it adequately reflects the topic of your essay. Check the essay about Cristiano Ronaldo's personality for misspelled words, grammatical errors, and odd sentence structures. Revision and editing will guarantee that you have prepared a quality essay.
---

Cristiano Ronaldo essay: How to make yours stand out
Writing a high-quality essay about Cristiano Ronaldo is easier said than done. Various opportunities allow you to have a good grade on your paper without having to write it yourself. Online writing services are one such opportunity that you may utilize. While such services are many in the market, you can choose from the best as reviewed by various industry experts and students. In this case, CustomWritings is one of the best essay writing services you can contract to write your essay.
Online writing services become vital when you don't have enough time to write an essay on Cristiano Ronaldo. CustomWritings is one of the most reasonably priced academic writing services that can assist you with your papers, enabling you to spend less to write a high-quality custom essay. On review platforms, it gets among the highest scores. It has over 4.7/5 ratings on both Sitejabber and Trustpilot, indicating that most consumers are happy with its services. Most clients who evaluated the website were pleased with the service guarantees, quality of work, and customer service. The website provides assignment assistance, written research papers, cheap essays, and several more high-quality, non-plagiarized, and custom-formatted professional services.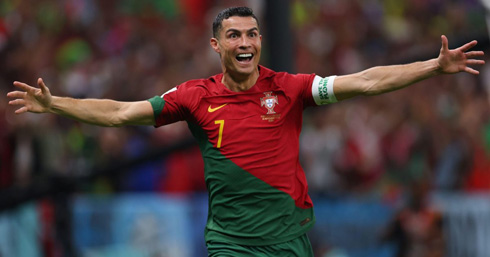 ---
Stand out from the crowd
Due to the prevalence of sports essays with similar topics and "lessons learned," it might be challenging to make yours stand out. The trajectories concentrate excessively on the sport or plot and insufficiently on the author's thoughts and personality. As you compose your article, you should consider what your experience says about you instead of what you learned.
The first step to making your essay unique is to focus on specifics. By concentrating on a single point in time and allowing the reader to join you at that moment, you may make your essay more than just about Cristiano Ronaldo. The strategy allows you to cover topics such as how the subject inspires other players. Bring your reader to the life of the athlete and engage them in a discussion on how they were raised, schooled, and eventually became the global star.
Intense details of a particular event will arouse the reader's emotions, allowing them to connect with your essay and the subject. Avoid anything that sports channels might report to ensure uniqueness. For instance, on sports channels, we can see the games, the benches, and even the locker rooms and training facilities. Take your reader to a new place and display something unusual.
Additionally, in cases where students write an essay about a successful personality like Cristiano Ronaldo, they only focus on the positives and achievements. However, it is crucial that you include the negatives, which may include failures and weaknesses of your subject, if you want to stand out in your paper. Honest writing helps write the best stories. It will also show your readers that despite people's achievements, they have another side that is often not shared with the world. Inspiration works by realizing that even those you look up to also have failures and weaknesses.
---
Avoid cliche
There is no escaping the truth that sports essays are often cliché. Luckily, there is a method to face the challenge directly. For instance, many individuals write essays on the lessons they learned through inspiration from the personality they write about. However, fewer students describe how they are incorporating leadership alongside what they learned into their lives.
If your narrative is more cliché, try pulling your audience into the present and explaining why the cliché is significant and what it accomplished for you. It demands much imagination. Ensure that you are not just regurgitating a commonly used issue by giving it your own distinctive twist.
Lastly, it should be exciting, even if it is an essay. This essay is about a person's personality, so express their individuality. Don't be afraid to express your feelings about Cristiano Ronaldo. Also, include some text about your relationship with the sport he plays, as the reader is more likely to have more confidence in you if you are a soccer enthusiast.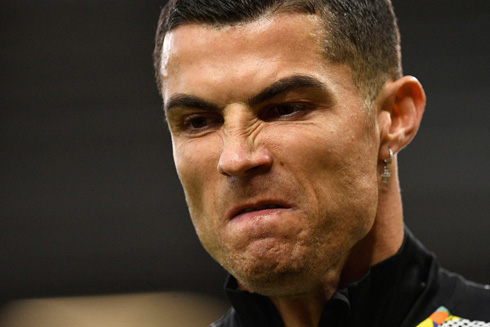 ---
Cristiano Ronaldo next game for Manchester United in the Premier League is on December 21, against Burnley. You can watch Manchester United vs Burnley, Croatia vs Morocco, Aston Villa vs Liverpool, Manchester City vs Liverpool, Arsenal vs West Ham, and Brentford vs Spurs, all matches provided from our football live game pages.
Manchester United next game:
Man United vs Burnley kick-off time (21-12-2022):
Beijing (China) | UTC/GMT+8: 04:00
India (New Delhi) | UTC/GMT+5.30: 01:30
Italy (Turin) | UTC/GMT+1: 21:00
Spain (Madrid) | UTC/GMT+1: 21:00
Portugal and England (Lisbon/London) | UTC/GMT+0: 20:00
Rio de Janeiro (Brazil) | UTC/GMT-3: 17:00
New York (United States) | UTC/GMT-5: 15:00
Los Angeles (United States) | UTC/GMT-8: 12:00
Sources: ronaldo7.net / time.com / portugal.com