December 19, 2022
Just how good is Cristiano Ronaldo at poker?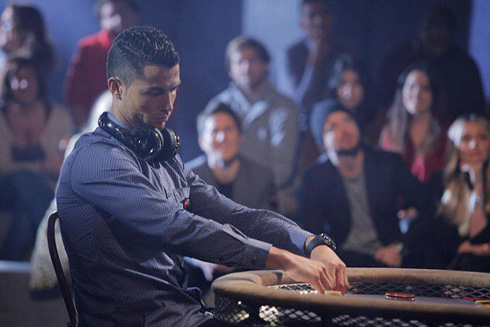 Everyone knows how good Cristiano Ronaldo is on a football pitch, however, not everyone realizes how talented the Portuguese star is when he sits on a poker table...
Cristiano Ronaldo is considered by many to be the Michael Jordan of football. The Portuguese legend is also an outstanding poker player, who has already competed against some of the world's best professionals. Many sports personalities compete in televised poker tournaments to promote the games and events. Ronaldo has already been involved in multiple advertising campaigns representing poker brands and he has also admitted he enjoys playing poker with his friends. Ronaldo's success in high-stakes poker mirrors his football prowess...
Cristiano Ronaldo - Smile!
---

How did Ronaldo develop his poker skills?
Poker was one of Cristiano's first interest; he played it for hours with his friends at home. Unlike most individuals, he can succeed at several sports. There may be a correlation between the footballer's poker skills and his performances on the field. Almost everyone who is good at football can also be a good poker player, as the analogies show. Therefore, one might say that Ronaldo has a tiny edge over the normal poker player in that sense, largely since he is accustomed to retaining energy and concentration through more tough challenges than a poker game.
---

Football and poker: The connection
In football, you need more than rules knowledge to advance, but in poker, you only need to know the rules. Ronaldo's perseverance provides him an advantage at the poker table. Football requires endurance and effort, especially professionally. Having such determination and mental fortitude at the poker table may benefit a football player. If you, like Ronaldo, are a football fan and fancy poker too then you may visit https://www.legaluspokersites.com/ as it not only covers rules and regulations but also provides reviews for top legal US poker sites in 2022.
---

Making the most of his vacant time
Due to various difficulties, Ronaldo has been able to take a break from football. He began appearing as a poker player during those periods. He had a few injuries at the European Championship in 2016, which prevented him from playing for quite some time. Although suffering an injury is never a good thing in football, in the overall scheme of things, it seems that Ronaldo has performed rather well athletically and has the added benefit of concentrating on a different skill while recovering.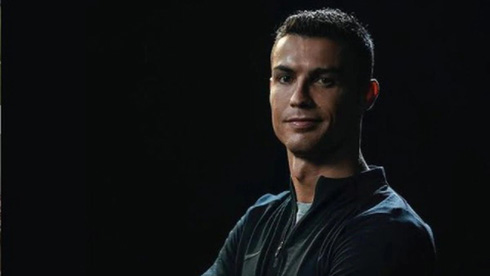 ---
A PokerStarsTeam member
The quickest approach to determine Ronaldo's skill level is to inform you that Team PokerStars has officially accepted him as a member. A high-intermediate level of poker proficiency is required in order to join PokerStars; and players are expected to perform at the top level. He keeps his attention even throughout the frenetic back and forth of a football game, so it would appear that a one-on-one battle would be a piece of cake for him. See some poker sites on Fliptroniks.
---
In a PokerStars match, he defeated Aaron Paul
You can get a sense of Cristiano Ronaldo's poker skills if you've ever seen Aaron Paul play. The world was startled by Ronaldo's brutal performance in one of the most memorable PokerStars battles, even though most people thought Aaron would prevail over him. The game was nonetheless one of the most memorable PokerStars occasions in history.
---
Philanthropy and poker
Ronaldo's hobby of playing poker is notable in part because he gives his earnings to charity. That doesn't say anything about how good of a poker player he is, but if you consider the term "good", it suggests that every time he wins, he contributes to the greater good, which is what makes him a good poker player.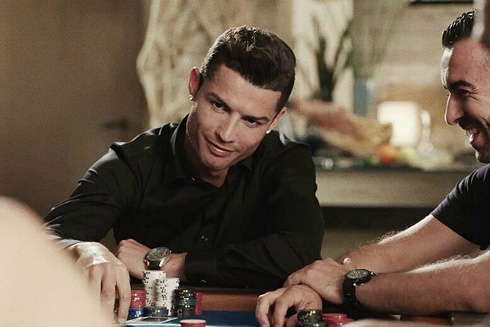 ---
Cristiano Ronaldo next game for Manchester United in the Premier League is on December 21, against Burnley. You can watch Man United vs Burnley, Croatia vs Morocco, Aston Villa vs Liverpool, Manchester City vs Liverpool, Arsenal vs West Ham, and Brentford vs Tottenham, all matches provided from our football live game pages.
Manchester United next game:
Man United vs Burnley kick-off time (21-12-2022):
Beijing (China) | UTC/GMT+8: 04:00
India (New Delhi) | UTC/GMT+5.30: 01:30
Italy (Turin) | UTC/GMT+1: 21:00
Spain (Madrid) | UTC/GMT+1: 21:00
Portugal and England (Lisbon/London) | UTC/GMT+0: 20:00
Rio de Janeiro (Brazil) | UTC/GMT-3: 17:00
New York (United States) | UTC/GMT-5: 15:00
Los Angeles (United States) | UTC/GMT-8: 12:00
Sources: ronaldo7.net / skysports.com / wikipedia.org