December 15, 2022
Ronaldo may never forget 2022, but he'll teach us all a lesson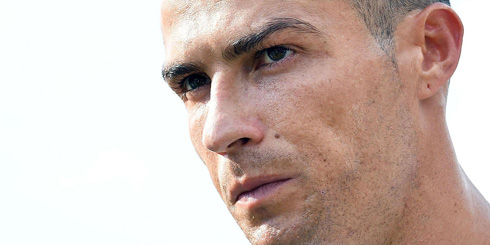 Cristiano Ronaldo has had a very tough year both on and off the pitch, but if there's one thing we can be sure is that we can expect the Portuguese legend to return stronger in 2023...
We all have to overcome adversities in life, but sometimes, it just seems everything turns against us and our character is tested to the limit. Since the beginning of his childhood, Cristiano Ronaldo learned how difficult life can be and it didn't take long for him to understand the importance of never giving up on your dreams and always fight for what you believe. Nevertheless, no one can really be prepared for what Ronaldo had to deal with in 2022, no matter how strong you are mentally and emotionally. The Portuguese superstar and his girlfriend Georgina Rodriguez lost one of their newborn sons back in April, who sadly passed away during childbirth. It's hard to imagine how such an event can change you and the impact it has on a person's mental health in the months and years ahead. Ronaldo may have tried to move on and stay strong for everyone around him, but the chain of events that followed the tragedy probably tell us that the Portuguese icon still needs time to process everything...
Cristiano Ronaldo - Never give up!
---

Heroes also need time to heal...
Ronaldo has been one of the most consistent elite football players of all-time, scoring dozens of goals each season for the past two decades and breaking records after records to write his name in history books for many generations to come. If he had ever decided to spend some time in an online casino playing his favourite game and winning real money, he would surely also be one of the best players in the world. And with opportunities like the £20 free no deposit casino bonus, it becomes even easier for talented players like Ronaldo to gamble and showcase their tactics.
Last year, he was still capable of scoring a total of 18 goals in 27 Premier League starts for Manchester United, helping the club securing that 6th place in table, in what was one admittedly one the worst seasons in the club's recent history. The Portuguese superstar was one of the few players in the team who stepped up in multiple occasions to help taking some points, but at the end, it was not enough to guarantee a Champions League spot for the current season.
Just a few days before the World Cup kicked off in November of this year, Piers Morgan released an exclusive interview to Ronaldo, where the Portuguese star was able to open up about a few issues he had at Manchester. One of the things that most upset Ronaldo was the fact that he felt important people in the club never really understood the struggle he was going through after the traumatic event of losing his newborn baby and he was never given the time, comprehension and humanism necessary in a delicate situation like this...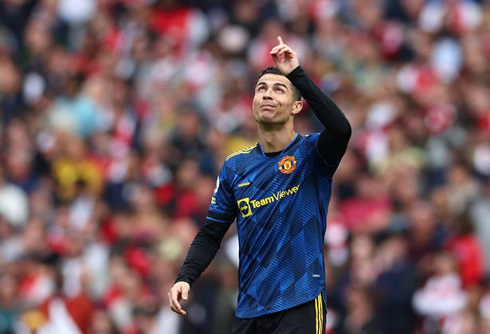 ---
The challenges in the path ahead...
This past summer, Ronaldo also had to deal with his other second newborn child health issues and that made him skip most of the pre-season works with Manchester United. Several people holding important positions at the club were unhappy with Ronaldo's decision and never really believed in the Portuguese player's justifications, which inevitably led to even more tension between the player and the club in the weeks and months that followed.
The 37-year old forward was not playing regularly anymore and only averaged 53 minute per game in the Premier League, only starting in 4 league games since the beginning of the season until the World Cup's break took place. Still and with his future at the club fated to end in a near future, Ronaldo never gave up trying and believing he could prove his doubters wrong. Unfortunately, things did not go the way we all expected and Ronaldo himself felt he was pushed out of the club.
The World Cup came up as Ronaldo's golden chance to reverse the course of all the recent events and finally recover the joy he always had playing football. Once again, destiny had different things prepared for the Portuguese legend and following a disagreement with his national team coach, Fernando Santos, he ended up relegated to the bench and losing the opportunity to leave his mark in what was probably his last World Cup tournament.
Ronaldo is now without a club and clearly hurt with the way he was treated by his coach during Portugal's disappointing campaign at the World Cup. Many football and analysts also didn't hesitate in blaming Ronaldo for everything bad that happened to both Man United and Portugal recently, claiming that the Portuguese forward is unable to play at the highest level anymore and questioning his true value...
If there's anyone capable of turning around a situation like the current one we described, that has to be a true champion like Ronaldo. Hopefully he can find the strength he needs in himself and with the people that are around him. Once he does that, he'll also be stronger on the pitch and make no mistake, he will show the world he still has many records ready to be broken!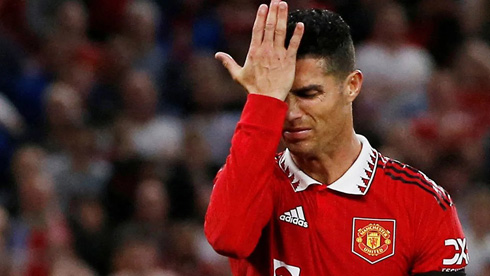 ---
Cristiano Ronaldo next game for Manchester United in the Premier League is on December 21, against Burnley. You can watch Man United vs Burnley, Croatia vs Morocco, Aston Villa vs Liverpool, Argentina vs France, Arsenal vs West Ham, and Brentford vs Tottenham, all matches provided from our football streaming game pages.
Manchester United next game:
Man United vs Burnley kick-off time (21-12-2022):
Beijing (China) | UTC/GMT+8: 04:00
India (New Delhi) | UTC/GMT+5.30: 01:30
Italy (Turin) | UTC/GMT+1: 21:00
Spain (Madrid) | UTC/GMT+1: 21:00
Portugal and England (Lisbon/London) | UTC/GMT+0: 20:00
Rio de Janeiro (Brazil) | UTC/GMT-3: 17:00
New York (United States) | UTC/GMT-5: 15:00
Los Angeles (United States) | UTC/GMT-8: 12:00
Sources: ronaldo7.net / theguardian.com / news.com.au