December 10, 2022
Where in the Netherlands can you bet on Ronaldo?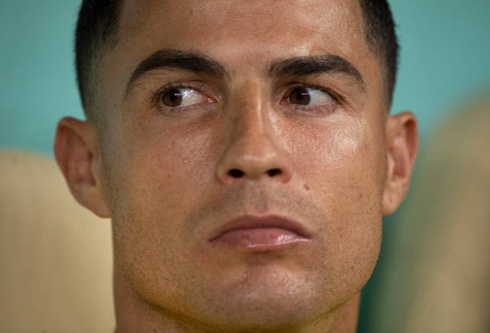 All over the world, fans are gathering around to watch the final stages of the 2022 FIFA World Cup. Not only that, but many fans are also very anxious to place some bets either on Portugal winning, or Ronaldo scoring a goal.
Even though Cristiano Ronaldo started on the bench in Portugal's most recent game, the Seleção still advanced to the quarter-finals of the tournament. This doesn't only make the Portuguese happy. Dutch bettors are also pleased. The chances of winning the World Cup are now even better for Portugal. Many Dutch online casino and bookmaker sites have Portugal classified as the favorite to win their quarter-final match against Morocco with 3/10 odds. The issue that arises now is what kind of line-up Santos will choose against Morocco, and how Ronaldo will slot back into the team after his absence. Another Ronaldo bet to keep your eye on is where his future lies. Some bets have been placed on the possibility that Ronaldo will end up playing in Saudi Arabia...
Cristiano Ronaldo - The World Cup quarter-finals are here:
---

Meet the odds!
Even though the FIFA World Cup is the primary emphasis at the moment, there is still a chance that discussions could take place throughout the course of the winter. This is after the completion of the 2022 World Cup which will end on December 18th...
Here are some talkSPORT odds on where Ronaldo could sign before Feb 2023:
• Chelsea: 3/1
• Newcastle: 6/1
• A Dutch club: 25/1
• A French club: 10/1
• A German club: 12/1
• An Italian club:14/1
• An MLS Club: 9/1
• A Saudi Arabia club: 1/5
• A Portuguese club: 5/1
• A Spanish club: 8/1
Let's look at where in the Netherlands you can bet on Ronaldo.
---

Holland Casino
It is possible that you have heard of Holland Casino due to the fact that it operates 14 land-based casinos in the Netherlands. A gaming license was issued by KSA in 2021, which has allowed them to have a prominent presence both offline and online.
Holland Casino has quickly become one of the best places in the Netherlands to bet on sports.
They are able to compete with anyone in terms of odds. And despite the fact that their selection of markets isn't very extensive, it is sufficient for the majority of customers' needs.
Bets offered on Ronaldo
• Anytime goalscorer - 2.3/1
• First goalscorer - 3.95/1
• Last goalscorer - 3.95/1
• 2+ goals - 7.50/1
• Hat trick – 41/1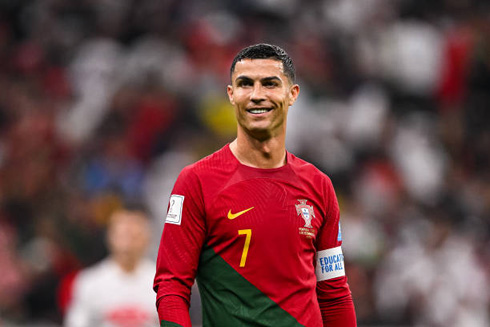 ---
Circus
2012 saw the beginning of operations for the Circus sportsbook. This online betting platform supports English, Dutch, and French as its primary languages of communication.
The varied array of sportsbook, as well as casino games offered by Circus, appeals to those who like both gambling and sports. It offers a variety of sports that are arranged in a variety of categories to accommodate the betting requirements of each individual player.
Bets may be placed on a variety of sports. These include golf, tennis, football, boxing, and American sports, to name just a few of the available markets for punters to choose from.
In spite of this, the bookmaker provides a number of different betting options. Bets may be placed in a multi, single, or system format by players. The sportsbook portion has a straightforward navigation system and dashboard, which will be appreciated by bettors of all experience levels.
Bets on Ronaldo at Circus
• Anytime goalscorer - 2.38/1
• Goalscorer of 1* goal - 4.75/1
• Last goalscorer – 4.75/1
---
Zebet
You will be eligible for a significant number of extra possible prizes and incentives if you participate in ZEbet's loyalty program. The more you wager, the more ZEpoints you will earn. In addition, with these points, you have the ability to participate in a variety of different offers and promotions.
The betting platform focuses on football betting. On the other hand, you may wager on a decent selection of games from a variety of different sports, including some intriguing competitions. They also provide sports such as tennis, basketball, ice hockey, and rugby, amongst many more.
ZEbet provides excellent organization for its customer support. You can interact with the customer support team in a variety of ways, including talking to them through live chat, calling them, or emailing them. They will respond to you very quickly, regardless of how you choose to get in touch with them.
Punters may access Circus' live betting area for its many market lines by selecting the sub-tool. The ability to wager on live athletic events, such as football, as well as other sports from all over the globe is made available to players.
Bets on Ronaldo at ZEbet
• Anytime goalscorer - 2.15/1
• First goalscorer- 4.10/1
• Last goalscorer – 3.95/1
---
Betcity
Much like other sportsbooks, Betcity is intended to provide users with the most enjoyable gaming experience possible. Fans are provided with competitive odds across a range of sports, and it is an effective tool for any sports fan that wants to place bets that are in their best interests. This online sportsbook lets you bet on a wide range of sports, including soccer, tennis, basketball, table tennis, volleyball, ice hockey, and even electronic sports.
Because the Betcity sportsbook is used in countries all over the globe, the website has to be created to be accessible and varied enough to accommodate users from all over the world. As a consequence of this, there are translations available in a variety of languages, which were developed to accommodate the variety of speakers.
By using this sportsbook website, betters may simply monitor live occurrences that will have a direct effect on the stakes that they place on each game.
Betcity's Ronaldo bets
• Anytime goalscorer - 2.95/1
• First goalscorer- 5.80/1
• Doesn't score– 1.40/1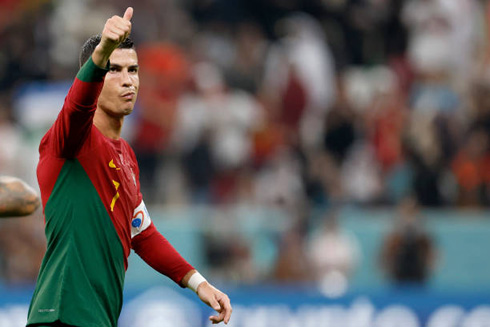 ---
Cristiano Ronaldo next game for Portugal in the World Cup is on December 10, against Morocco. You can watch Morocco vs Portugal, Argentina vs Croatia, Aston Villa vs Liverpool, England vs France, Arsenal vs West Ham, and Brentford vs Tottenham, all matches provided from our football live game pages.
Portugal next game:
Portugal vs Morocco kick-off time (10-12-2022):
Beijing (China) | UTC/GMT+8: 23:00
India (New Delhi) | UTC/GMT+5.30: 20:30
Italy (Turin) | UTC/GMT+1: 16:00
Spain (Madrid) | UTC/GMT+1: 16:00
Portugal and England (Lisbon/London) | UTC/GMT+0: 15:00
Rio de Janeiro (Brazil) | UTC/GMT-3: 12:00
New York (United States) | UTC/GMT-5: 10:00
Los Angeles (United States) | UTC/GMT-8: 07:00
Sources: ronaldo7.net / goal.com / besoccer.com