December 6, 2022
Ronaldo could be the key to beat Switzerland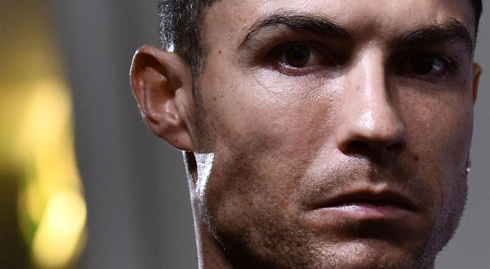 Portugal and Switzerland meet again, this time at the World Cup last-16 stage. The two European sides know each other very well and we can certainly expect a very competitive game this Tuesday night. Can Cristiano Ronaldo be the decisive player his nation needs?
Portugal secured their place in the World Cup last-16 stage last week and everyone is now ready to take on Switzerland this Tuesday night. The Seleção finished their group on the top spot, leaving behind South Korea, Ghana and Uruguay. Despite having won their first two group matches, Fernando Santos and his pupils ended up losing their last game against the Koreans, which luckily didn't affect their position in the table. There will be no margin for mistakes in Qatar from now on though and once the ball starts rolling later on, only one thing will matter and that's winning! If you're one of those fans who believe in Ronaldo making a strong statement in this stage of the World Cup, you can follow and bet on Portugal vs Switzerland before and during the match on Rivalry, but make sure to not forget that this game can also be decided in a penalty shootout.
Cristiano Ronaldo - Destroying Switzerland:
---

History still favors Switzerland, but Portugal is changing the trend...
If we look back at past encounters between Portugal and Switzerland, we can easily observe that Switzerland still has a slight advantage over the Portuguese side, with 11 wins against 9 and a total of 5 draws, in a total of 25 games played so far.
This Tuesday, the two nations will play against each other for the 26th time in history, after having met the first time in May 1 of 1938. That day, the Swiss beat Portugal by 1-0, in a World Cup qualifier. It's been more than 84 years since that game took place and obviously, a lot of things have changed since then...
In fact, if we still look at the past from a more narrow scope, we'll notice a different pattern and it's actually Portugal who displays the statistic advantage. The nations locked horns in 10 different occasions since 1989, resulting in 6 wins for Portugal, 3 wins for Switzerland and 1 draw. It's clearly a more optimistic trend for the "Lusitanos" and one that could be easily explained with the fact that the Portuguese "golden generation" appeared in the 90's and preceded the more recent "Ronaldo-era".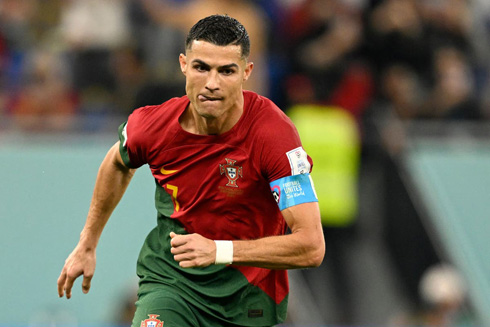 ---
The Ronaldo factor
Judging by the odds revealed by pretty much every sports bookmaker in the industry, Portugal walk into this last-16 bout as clear favorites to go through to the next stage of the World Cup knockout rounds. Neither side impressed that much in their group stage campaigns, however there were better displays from the Portuguese side in their first two games when compared to the Swiss 3-game run in Group G.
If there's one player everyone expects to shine more than the others this Tuesday night, that has to be Cristiano Ronaldo. The Portuguese forward only scored once in this World Cup (a penalty-kick goal against Ghana), but he scored twice against this same Swiss side just a few months ago, when Portugal beat them by 4-0 in the UEFA Nations League. Not only that, but Ronaldo also celebrated one of his signature hat-tricks against Switzerland back in 2019, helping the Seleção securing their first presence in UEFA Nations League's final.
It's true every game has a different story and sometimes history doesn't mean much in sports. Nevertheless, if Ronaldo finds himself in a good day, we all know he can destroy any opponent put in his path. The 37-year has been in the center of controversy in multiple occasions in a recent past and nothing better than a stellar performance to answer his critics just one more time...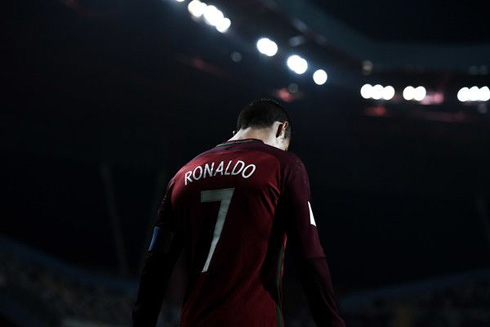 ---
Cristiano Ronaldo next game for Portugal in the World Cup is on December 6, against Switzerland. You can watch Portugal vs Switzerland, Netherlands vs Argentina, Morocco vs Spain, England vs France, Croatia vs Brazil, and Brentford vs Tottenham, all matches provided from our live football game pages.
Portugal next game:
Portugal vs Switzerland kick-off time (06-12-2022):
Beijing (China) | UTC/GMT+8: 03:00
India (New Delhi) | UTC/GMT+5.30: 00:30
Italy (Turin) | UTC/GMT+1: 20:00
Spain (Madrid) | UTC/GMT+1: 20:00
Portugal and England (Lisbon/London) | UTC/GMT+0: 19:00
Rio de Janeiro (Brazil) | UTC/GMT-3: 16:00
New York (United States) | UTC/GMT-5: 14:00
Los Angeles (United States) | UTC/GMT-8: 11:00
Sources: ronaldo7.net / bloomberg.com / eurosport.com / theathletic.com