December 3, 2022
What makes Ronaldo unique on and off the pitch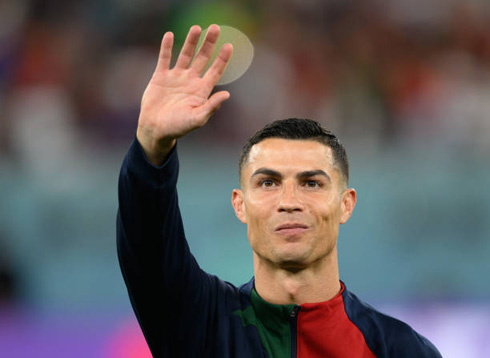 Cristiano Ronaldo has dedicated most of his life to football and over the years we've all seen how he managed to improve his skills season after season. The Portuguese icon is also know for his kindness and great personality off the pitch...
Whether you are watching Cristianho Ronaldo's pre-recorded highlights or watching him play live football matches, you can't fail to acknowledge how exceptional the Portuguese superstar is. Besides, after his latest interview with Piers Morgan release just a few days before the World Cup's debut last month, you will notice the 37-year-old is a great inspiration for young players around the world. This write-up reflects on what makes Cristiano Ronaldo such a unique player both on and off the field. Let's start with his uniqueness on the pitch...
Cristiano Ronaldo - Ready to score:
---

Cristiano Ronaldo on the pitch
The only player that comes close to Ronaldo in terms of achievements is PSG's, Lionel Messi. Here is why:
1. Ronaldo's Latest Achievements Despite His Age
Ronaldo has been able to remain a top player despite his age. Recently, he became the first male player to score in 5 different world cups during Portugal's opening game in Qatar against Ghana. Although the goal came as a penalty, it was clear that Mohammed Salisu fouled Ronaldo, who was heading to make a shot toward Ghana's goalpost. This comes after him leaving Manchester United and making his 18th appearance for Portugal in Qatar.
2. Heading abilities
Cristiano Ronaldo is 6'2", which helps him win aerial balls and score goals. In fact, he is the only player to score the most headed goals in the 21st century. According to reports, Ronaldo has found the back of the net 111 times with his head and is regarded as one of the players with the highest vertical jumps in football.
3. Creativity and speed
One of the most lethal traits a striker can have is creativity and speed, and Ronaldo has exactly that. This combination makes him among the best attackers today because the lad can create from scratch, improvise, and pass a ball effortlessly. Besides, his speed, physical strength, and explosive running are a nightmare for most defenders. He is also among the fittest male football players globally, which puts him in a better position to destroy midfielders on the counter in a heartbeat.
4. Shooting
According to Bleacher Report, Ronaldo is one of the best shooters overall. His main strength lies in his ability to take unstoppable free kicks, magical backheeling, and shooting from open play. This is due to the fact that CR7 has a brilliant awareness that helps him locate the goalpost easily.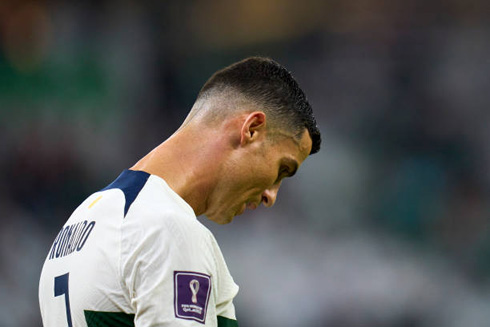 ---
Cristiano Ronaldo off the pitch
Cristiano is not only an inspiration on the pitch. You can judge this from different interviews and documentaries online. Here is why Ronaldo is an inspiration off the pitch.
1. He connects with his origin
During an interview with Piers Morgan, Ronaldo noted that he keeps his father's and son's ashes and commutes with them daily. When he is not commuting, he keeps the ashes in a small church in his house. It is something he feels that he wants to hold for the rest of his life and not throw to the ocean or the sea.
2. Ronaldo is protective of his family
From the same interview, you can note that Ronaldo protects his family and does not compromise his morals and values. He stated that Manchester United chiefs doubted his word when he notified them that his daughter was sick, the reason he was absent in the pre-season. He also told Piers Morgan that he would never compromise his family's health for football.
3. Resilience and hard work
Ronaldo was born into an impoverished family where he had to clean the streets of Madeira to get money. But this did not stop him from achieving his success as the third highest-paid athlete in 2022, according to Forbes. At 15, Ronaldo underwent heart surgery after experiencing irregular heartbeats that kept him out of work for over two months. This situation almost ended his football career, but his hard work kept him going. No doubt CR7 values life very much. He usually likes to focus on the positive sides despite criticism. He believes love makes him strong, while hate from critics makes him unstoppable.
---

Final word
For Ronaldo to achieve GOAT (Greatest Of All Times) status, he had to sacrifice a lot and put in the hard work. Another trait that makes him an inspiration for many is the fact that he is one of the most charitable sportsmen, according to Bleacherreport. The player has contributed to many charitable courses, including when a tsunami hit South East Asia. Finally, he donates blood regularly, one of the reasons he couldn't tattoo his body.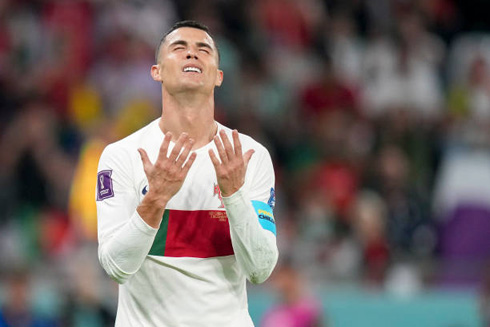 ---
Cristiano Ronaldo next game for Portugal in the World Cup is on December 6, against Switzerland. You can watch Portugal vs Switzerland, France vs Poland, Morocco vs Spain, England vs Senegal, Brazil vs Korea Republic, and Japan vs Croatia, all matches provided from our soccer live game pages.
Portugal next game:
Portugal vs Switzerland kick-off time (06-12-2022):
Beijing (China) | UTC/GMT+8: 03:00
India (New Delhi) | UTC/GMT+5.30: 00:30
Italy (Turin) | UTC/GMT+1: 20:00
Spain (Madrid) | UTC/GMT+1: 20:00
Portugal and England (Lisbon/London) | UTC/GMT+0: 19:00
Rio de Janeiro (Brazil) | UTC/GMT-3: 16:00
New York (United States) | UTC/GMT-5: 14:00
Los Angeles (United States) | UTC/GMT-8: 11:00
Sources: ronaldo7.net / espn.com / thesun.co.uk / bleacherreport.com