November 30, 2022
Is Cristiano Ronaldo playing at casinos?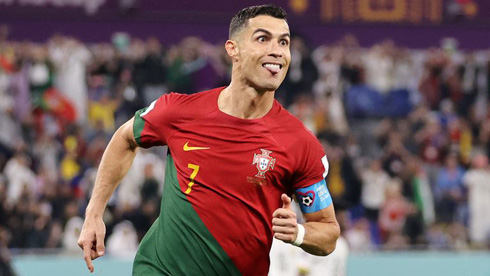 Cristiano Ronaldo is one of the most dedicated football players in the World, who takes his training regime very seriously. Nevertheless, he still finds time to relax and he certainly enjoys playing poker with friends...
Many consider Cristiano Ronaldo to be the best football player of the 21st century and the greatest goal scorer in the history of the game. His success is incredible - he has won the European Golden Shoe 4 times, the Golden Ball 5 times and he has scored 60 hat-tricks. In addition, he has some of the most dedicated fans, millions of them, and he's famous anywhere in the world. Naturally, who wouldn't want Ronaldo to be associated with their business, and represent their brand? He must have turned down thousands of offers to take part in all sorts of commercials. In 2015, however, he became the face of a popular platform for poker games. Why poker, though? Actually, that shouldn't be too surprising to his fans, because the 37-year-old football legend has been drawn to gambling since his early years when he played poker with friends. In 2010, fans of his had the pleasure of playing against him on various online platforms. One of his known nicknames is CR7sete.
But you might be wondering now - is Ronaldo good at poker? We've come up with 7 reasons why we think he might actually be quite the poker player.
Cristiano Ronaldo - Poker is more than a game:
---

1. Mental endurance
If you think about it, Cristiano Ronaldo obviously has talents that could serve him in poker. For example, as a world-class athlete, he has amazing stamina - he's both emotionally and physically resilient. He has the ability to stay focused on the task for extended periods of times, even in highly intense situations. He also manages to keep himself calm and composed under pressure, which is essential in poker.
---

2. Tactical thinking
Although football and poker are very different, there are some similarities between the two games. Both have to do with real skill, and not just luck. To be good at either, you need to have a deep understanding of the tactics which players can apply within the rules of the game. Poker games see a great variety of tactical moves, and the player who wins is the player who's made winning tactical decisions during the game - same as in football, really.
---

3. Rigorous training
Training is an important aspect of becoming great at either football, or poker. Cristiano knows he needs to be good at the game, and he's practicing, he's preparing, he knows what he needs to do to improve his chances of winning. In other words, he has the mindset of a winner - a person willing to work methodically and systematically for many years until he can be at the level to obtain victories against formidable opponents.
---

4. Tenacity
Consistency in training is important, but a good poker player needs to be very tenacious during the actual games as well. Trying to seize every opportunity and never give up when things are looking bad are qualities of a true winner. And Cristiano has exactly the right kind of thinking to succeed - he tries to get the most out of situations where others wouldn't see any hope and falter.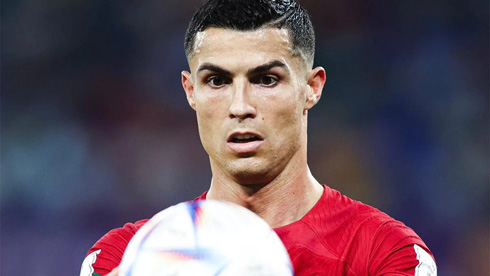 ---

5. Level-Headeness
While very confident and decisive, Cristiano is also able to measure the risk properly. The worst thing in gambling is to lose perspective of the actual probability to win. Any casino game is a game of probability and every gambler needs to never forget that. Football is also a game where very few things are guaranteed and good players know they need to seek opportunities but not rely on luck too much.
---

6. Learned from the best
As the face for one of the largest poker sites in the world, Ronaldo has had the chance to meet world-class poker players. There are rumors that he's been taking lessons from Daniel Cates, although Cates himself has denied it. Nevertheless, both in football and in poker, Ronaldo has been in the elite company of some of the very best players. His openness to learning new things, coupled with his desire to be great at the things he does, means that he must possess a wealth of knowledge about poker, which is a big advantage at the table.
---

7. Won money at poker tournaments
According to a publication at CorrectCasinos.com, at the World Series of Poker in Las Vegas, Ronaldo has won some very sizable sums in several poker tournaments with celebrities. In a match against the actor Aaron Paul, Cristiano won £15 000 for charity. The experience of having won big publicized matches adds to the healthy confidence of a player and that's important as many new players fail to show their true ability due to nerves taking the best of them.
Does Ronaldo Play Other Casino Games?
Aside from poker, Ronaldo enjoys playing other casino games too. He is seen by journalists and photographed multiple times while playing roulette and blackjack in different casinos. Such games are a great way for him to relax by distracting himself from the intensity of football training sessions and matches. Many professional athletes visit casinos after an exhausting day of sport activities, not only to relax but also socialize and find new friends.
Has Ronaldo Had Any Trouble at Casinos?
But despite gambling games being so much fun, Ronaldo has one particularly bad memory, associated with visiting a casino. In 2021, the ex-model Kathryn Mayorga accused Ronaldo of sexual assault at a casino in Las Vegas. Her claim was that the incident had occurred in 2009, and she wanted 78 million dollars from Cristiano, which is what he earns in roughly two years.
The case is settled outside the court and there is no conviction in the end. Of course, Ronaldo maintains that all accusations are false. Nonetheless, he continues visiting casinos where he can play his favorite games, but he does often disguise himself to avoid having to deal with overzealous fans.
Does Ronaldo Lose a Lot of Money in Casinos?
And while many have lost all of their money gambling, you shouldn't worry about Cristiano's finances - he's literally got a billion dollars, and he's always been betting within reasonable boundaries. So, gambling at this rate could never become a financial problem for him.
Actually, Ronaldo doesn't go to a casino with the mindset that he has enough money to take a few losses here and there - to the contrary - he's there to win, not lose, and there is no way he would allow the casino to empty his wallet. He's a true example for others how to do responsible gambling, because he always puts the pleasure of the game first - a game that tests his skills, and his qualities of a good player. And one of the most important qualities is knowing when to stop.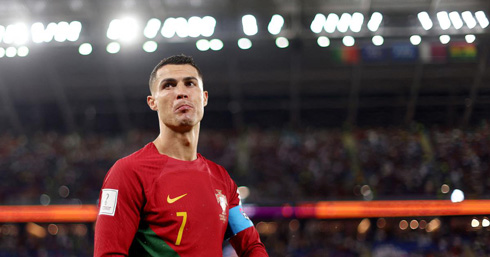 ---
Cristiano Ronaldo next game for Portugal in the World Cup is on December 2, against Korea Republic. You can watch Korea Republic vs Portugal, Tunisia vs France, Poland vs Argentina, Australia vs Denmark, Croatia vs Belgium, and Saudi Arabia vs Mexico, all matches provided from our football live game pages.
Portugal next game:
Portugal vs Korea Republic kick-off time (02-12-2022):
Beijing (China) | UTC/GMT+8: 23:00
India (New Delhi) | UTC/GMT+5.30: 20:30
Italy (Turin) | UTC/GMT+1: 16:00
Spain (Madrid) | UTC/GMT+1: 16:00
Portugal and England (Lisbon/London) | UTC/GMT+0: 15:00
Rio de Janeiro (Brazil) | UTC/GMT-3: 12:00
New York (United States) | UTC/GMT-5: 10:00
Los Angeles (United States) | UTC/GMT-8: 07:00
Sources: ronaldo7.net / wsop.com / thesun.co.uk