November 29, 2022
Will Ronaldo's explosive interview affect Portugal's World Cup performance?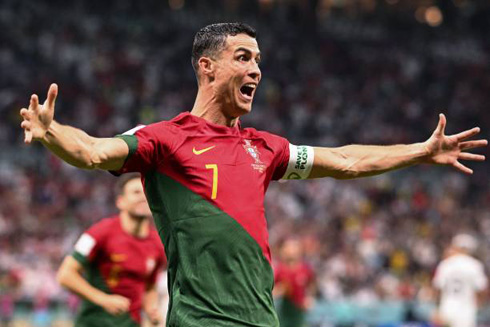 Cristiano Ronaldo is one of the greatest footballers of all time. This is an undisputed fact. Despite the comparisons to his legendary adversary Lionel Messi, the respect between the two is immense. It will be sad to see them both retire as they are both in the twilight of their iconic careers.
Whilst the debate about who is the greatest football player of all time rages on throughout Internet forums and friendship groups worldwide, there is no doubt that Cristiano Ronaldo is always in those debates. Many analysts and experts claim that Diego Maradona is the greatest of all time due to his legendary exploits in the 1986 World Cup. He almost single-handedly dragged his team to the pinnacle of football when they lifted the trophy in Mexico all those years ago. Argentina is one of the favourites for this year's tournament. However, following their incredible loss to Saudi Arabia in their opening game, football betting sites have revised these odds. When it comes to Diego Maradona, he is right up there with his compatriot Lionel Messi as one of the greatest ever. His incredible ability, which spearheaded that unforgettable World Cup-winning campaign in 1986, is why many analysts still rank him higher than Lionel Messi.
Cristiano Ronaldo - Full interview with Piers Morgan:
---

Ronaldo vs Messi vs Maradona
It is all relative, and it ultimately depends on who you prefer. For some analysts, Cristiano Ronaldo is better than both, as he has proven that he can deliver in several of the top European leagues. He dragged his team to an iconic Euro 2016 title and smashed many individual club records. He has also scored more goals for Portugal than any other player in history.
The same can be said for Lionel Messi, and he was part of arguably the greatest team of this century when Barcelona seemed to completely dominate European football in the latter part of the 2000s and the early 2010s.
Today, we'll be exploring Ronaldo's jaw-dropping interview, which was released just days before the World Cup's debut. In this interview, he aimed at Manchester United's owners, managers, and ex-players, such as Wayne Rooney.
---

Why was the interview so explosive?
As we mentioned above, Cristiano Ronaldo did not leave a stone unturned when it came to airing his dirty laundry in public. Despite showing his frustration at being left out of Manchester United's squad this season and storming to the changing rooms on more than one occasion, I don't think many people in football anticipated what was to come next.
After criticising Erik Ten Hag, he also went after several ex-players and current players, as well as the setup at Manchester United's training ground. Despite scoring 18 goals in 30 games for Man Utd last year, he has been considered surplus to requirements on several occasions in a team with significant issues.
This has now culminated in his contract being terminated. Therefore, the 37-year-old, 6-time Ballon d'Or winner is now searching for a new club during the World Cup.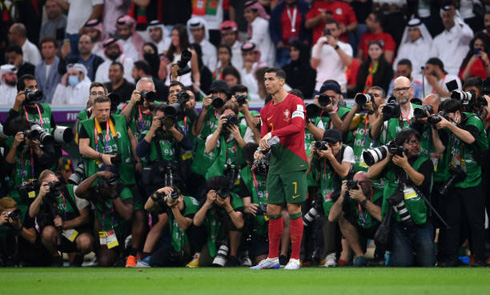 ---

How will the interview affect Portugal's World Cup performance?
It is too early to tell how it will affect Portugal's World Cup performance. It could go one of two ways for a team with great talent in many areas of the pitch. Bruno Fernandes, Ronaldo's ex-Manchester United teammate, seems to be on good terms with Cristiano, judging by reports in the media.
Ronaldo will also believe that he has now released himself from the shackles of a manager and a club that did not seem to rate him as highly as he rates himself. In time, the Manchester United manager will be proven right or wrong by this bold strategy.
This could act as a catalyst, a serial winner like Cristiano does not need a second excuse to prove any of his doubters wrong. He will be keen to show Manchester United exactly why he still considers himself one of the first names on the team sheet.
Plenty of Portuguese players will be able to help Cristiano find the net, including players such as Bruno Fernandes, who was one of the top midfielders in the world around 18 months ago. If he can recapture some of his form where his goal involvement was extremely high, Portugal could be picking up momentum at just the right time.
Although Brazil and Argentina began the tournament as favourites, it will be interesting to see how these odds change when the group stages are out of the way. For instance, if Ronaldo and Portugal can put on some impressive displays and finish top of their group. In that case, this could provide the necessary momentum to propel them towards the competition's latter stages.
Two pivotal reasons could give the team and Cristiano Ronaldo extra inspiration en route to the final. Firstly, Portugal has never won the World Cup. This may surprise football fans as they have had some incredible talent in their squad over the last few decades.
However, despite finishing third and being a regular feature in the competition, they have yet to get their hands on the trophy. This could provide further fuel for Cristiano Ronaldo, and if he can be the first Portugal captain to lift the trophy, he will cement himself as arguably the greatest player of all time.
Neither Messi nor Ronaldo have a World Cup under their belt, which is why many people still argue that Diego Maradona is the better of the three. If Cristiano can lead his team to the ultimate victory, combined with his personal records, very few will not regard him as the greatest player of all time.
If he captains Portugal to a World Cup triumph at 37, this will surely give him another Ballon d'Or and tie him with his great rival. The multitude of incentives could easily result in Portugal's World Cup performance being much greater than analysts initially predicted.
---

Conclusion
However, it could work the other way too. It would be unlike Cristiano, but if elements of doubt began to creep in - if he starts to consider that he wasn't thought of as good enough to get into the starting eleven of a team that isn't even challenging for the domestic title - he may feel like his days are numbered.
As he is such a talismanic figure and a huge personality in the dressing room, if Ronaldo begins to doubt his ability, it could spell trouble for the Portuguese team. Depending on how they play in the group stages, this could set the theme for how the rest of their journey in this year's World Cup plays out.
Cristiano will surely have weighed all this up before he dropped so many bombshells in one interview. He will likely have consulted with his agent, friends and family to force Manchester United into a position where they had to address it.
This means that he was likely aware of the consequences and was already at peace with the decision. He is one of the greatest players in the game's history, so the idea that he will not perform on the biggest stage is highly unlikely. One thing is for certain; it adds incredible excitement to a World Cup that has already produced some huge shocks.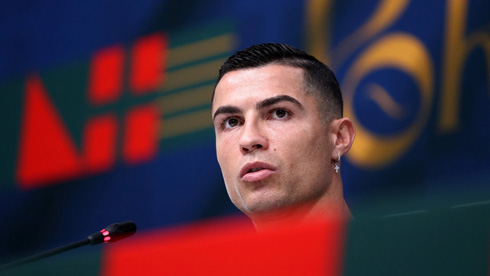 ---
Cristiano Ronaldo next game for Portugal in the World Cup is on December 2, against Korea Republic. You can watch Korea Republic vs Portugal, Tunisia vs France, Netherlands vs Qatar, Wales vs England, Iran vs USA, and Ecuador vs Senegal, all matches provided from our soccer live game pages.
Portugal next game:
Portugal vs Korea Republic kick-off time (02-12-2022):
Beijing (China) | UTC/GMT+8: 23:00
India (New Delhi) | UTC/GMT+5.30: 20:30
Italy (Turin) | UTC/GMT+1: 16:00
Spain (Madrid) | UTC/GMT+1: 16:00
Portugal and England (Lisbon/London) | UTC/GMT+0: 15:00
Rio de Janeiro (Brazil) | UTC/GMT-3: 12:00
New York (United States) | UTC/GMT-5: 10:00
Los Angeles (United States) | UTC/GMT-8: 07:00
Sources: ronaldo7.net / espn.co.uk / forbes.com / olympics.com