November 19, 2022
The huge success of the CR7 brand
Ronaldo didn't lose much time in investing in his own brand in the peak of his footballer career. The Portuguese has been the main face of multiple brands and campaigns, but his own brand is naturally the one he cares the most...
Cristiano Ronaldo is one of the greatest footballers of all time, and with that comes inevitable commercial success, which the star has capitalised on with the aid of many leading brands. In terms of fashion, Ronaldo has delved into many different areas creating his own eyewear and footwear brands, as well as underwear and fragrance lines which have been hugely successful, owing to his enormous popularity. Throughout his playing career, Ronaldo has also created his own sporting brand in collaboration with Nike, which included the release of all types of sporting attire but specifically "CR7" branded boots based on his iconic Nike Mercurials, which were mainly aimed at inspiring the younger generation of upcoming footballers.
Cristiano Ronaldo - The biggest deal:
---

A wide range of investments
However, Ronaldo has now begun to take advantage of his brand in the new digital world in terms of cryptocurrency and Non-fungible tokens (NFTs). And with online casinos now being huge, perhaps a Ronaldo-branded casino game could be a success. In terms of casino games already established, Bonusfinder UK published a review of a bunch of them, which can help you find the best bonuses available from different online casinos upon an initial deposit.
Casino games are often branded by different characters from films and tv series, and this can pique the interest of people who are already fans of certain characters. Ronaldo's brand could also certainly achieve this, as it has been proven time and time again that anything branded "CR7" sells immensely.
Ronaldo has 104.8 million followers on Twitter which makes him one of the most followed people on any social media platform, and he often advertises his merchandise on his Twitter page, which has a ridiculous level of reach. He advertised the launch of his new Binance exclusive NFT range on the social media platform.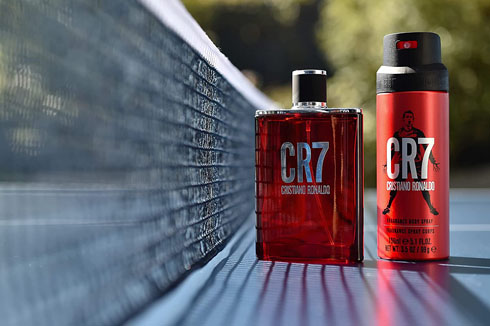 ---

CR7 became an iconic brand
Besides his ridiculous ability on the field, Ronaldo is incredibly intelligent when it comes to marketing and business. He was the first player to market himself as an individual footballer, and this is a trend which has been followed by many since.
In terms of his other business ventures, he even owns a range of CR7-branded hotels. The first of which was built on his home island of Madeira, as well as in Lisbon, and there are plans to expand to other areas of Europe and the United States.
The biggest indicator of his level of influence in terms of marketing was seen when he sealed his return to the Red Devils in August 2021. They paid £12.8 million to secure his services, and within ten days of his arrival, Manchester United had recorded £187 million in Ronaldo shirt sales. Although United only receive 10% of shirt sale fees, the fee they received exceeded the amount they paid for his transfer.
As a result, Adidas also heavily benefited from Ronaldo's brand, receiving around £170 million just in the first ten days of his second stint at Old Trafford. This is ironic considering his long-term partnership with sportswear rivals Nike, but it demonstrates the ridiculous marketing ability of the Ronaldo brand, and many more companies could and should take advantage of it. The CR7 brand may be the most effective marketing tool on the planet.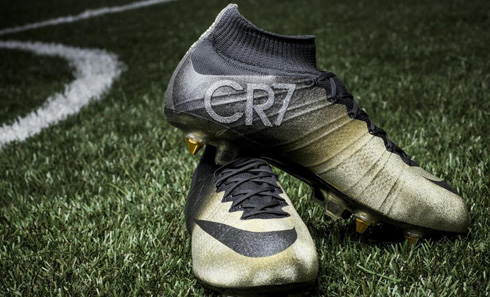 ---
Cristiano Ronaldo next game for Portugal in the World Cup is on November 24, against Ghana. You can watch Portugal vs Ghana, USA vs Wales, Senegal vs Netherlands, England vs Iran, Qatar vs Ecuador, and Austria vs Italy, all matches provided from our soccer live game pages.
Portugal next game:
Portugal vs Ghana kick-off time (24-11-2022):
Beijing (China) | UTC/GMT+8: 22:00
India (New Delhi) | UTC/GMT+5.30: 21:30
Italy (Turin) | UTC/GMT+1: 17:00
Spain (Madrid) | UTC/GMT+1: 17:00
Portugal and England (Lisbon/London) | UTC/GMT+0: 16:00
Rio de Janeiro (Brazil) | UTC/GMT-3: 13:00
New York (United States) | UTC/GMT-5: 11:00
Los Angeles (United States) | UTC/GMT-8: 08:00
Sources: ronaldo7.net / prnewswire.com / joe.co.uk