29.10.2022 » Canadians love Cristiano Ronaldo and here is why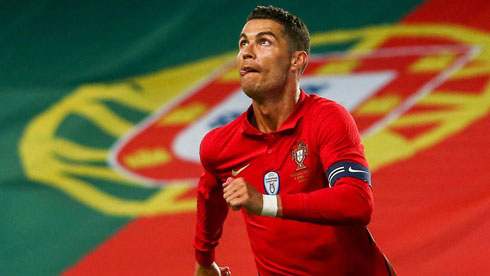 The World Cup debut is approaching and there is one nation in particular extremely anxious with the tournament's start. Canada, the land of the maple leaf and the big lakes, will play their first World Cup since 1986...
Love of soccer is picking up in Canada right now. The national team is just weeks away from kicking off its first World Cup appearance since Mexico 1986, and people are justifiably excited about the prospect. Canadians are booking days off work and planning to have friends around; they're heading to Betano to wager on who'll win the tournament, how far the Maple Leafs may get, and who'll be the top scorer, among other things. While hoping that an Alphonso Davies or Jonathan David get to win the Golden Boot, there's another name which won''t be far from soccer fans' lips during the soccer spectacular - Cristiano Ronaldo. The Portuguese legend may well be playing in his final World Cup, meaning that he, unfortunately, won't be playing when the tournament comes to Canada in four years' time. But that won't change the fact that the Manchester United man is a hero to Canadian soccer fans - and it's not hard to understand why that's the case.
Cristiano Ronaldo - World Cup dream:
---

He's a soccer player like no other
He has nearly 500 million Instagram followers to go along with more than 800 goals he has scored for club and country. He's been namedropped by Drake - that's Canada's own, Drake - and referenced in Gossip Girl. He's even been studied as a phenomenon by sociology students at the University of British Columbia. David Beckham may have launched the idea of footballers as mainstream celebrities, but - just like the number 7 shirt at Old Trafford - Ronaldo has taken over and perfected it. Everyone knows who Cristiano Ronaldo is - and aside from Jon Herdman's squad, he's going to be the most followed player by Canadian fans at this upcoming competition and one of the favorites to top the goalscoring charts according to the odds from Betano Sportsbook and many other football bookmakers.
---

He's retained his humanity
There are few figures more recognizable worldwide than CR7, whether it's for his goals or his off-field actions. In that position, it would be very easy for someone to become distanced from their roots and from the fans who have lifted them up. Ronaldo does none of that. When his mother battled cancer, he donated to the hospital who treated her successfully so that they could build a dedicated cancer center. When a Canadian fan was arrested for invading the pitch and hugging him, the striker generously wrote a letter begging for all charges to be dropped. See? There's just a connection between the star and Canada that won't go away.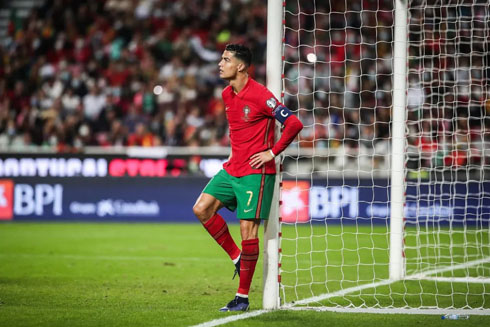 ---

And of course, he can play a little
While fans in Canada are entirely aware of his ability to dominate conversation for reasons of fashion, fame and philanthropy, there's no hiding the talent that got him into the public eye in the first place. Famously, when Manchester United played against his first senior club Sporting Lisbon in 2003, he impressed the visiting United players so much that they demanded of manager Alex Ferguson that he sign the then 18-year-old. He's only gotten better and a more complete player since then, and has set record transfer fees for a player over the age of 30. And in just over a month's time, he could add another chapter to the story that has captivated Canadian soccer fans.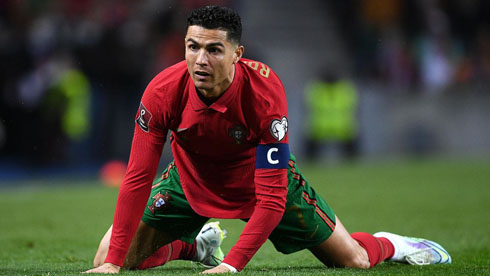 ---
Cristiano Ronaldo next game for Manchester United in the Premier League is on October 30, against West Ham. You can watch Manchester United vs West Ham, Real Madrid vs Girona, Viktoria Plzen vs Barcelona, Liverpool vs Napoli, Arsenal vs Nottingham Forest, and Torino vs AC Milan, all matches provided from our live football game pages.
Manchester United next game:
Manchester United vs West Ham kick-off time (30-10-2022):
Beijing (China) | UTC/GMT+8: 22:15
India (New Delhi) | UTC/GMT+5.30: 19:45
Italy (Turin) | UTC/GMT+1: 15:15
Spain (Madrid) | UTC/GMT+1: 15:15
Portugal and England (Lisbon/London) | UTC/GMT+0: 14:15
Rio de Janeiro (Brazil) | UTC/GMT-3: 11:15
New York (United States) | UTC/GMT-5: 11:15
Los Angeles (United States) | UTC/GMT-8: 08:15
Sources: ronaldo7.net / ubc.ca / nationalpost.com / bleacherreport.com