25.10.2022 » Old Trafford escape route opens for Cristiano Ronaldo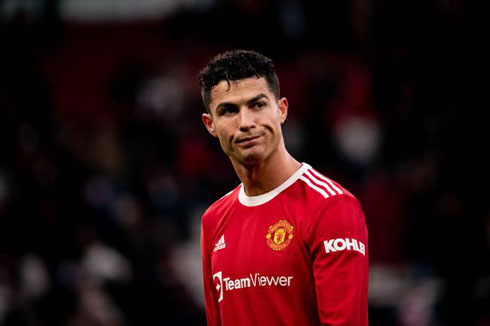 When Ronaldo confirmed he was returning to Manchester United nearly a year ago, few would have imagined that he would be looking to leave just a year after. The Portuguese star is not happy at Manchester anymore and a quick transfer might be the only way to fix things...
Little over a year ago, Cristiano Ronaldo was hailed as a returning hero at Manchester United, greeted by the Old Trafford crowd as a cherished superstar, and one who could revitalise the fortunes of an ailing club. But, unfortunately for the global football icon, this latest chapter in his illustrious career has turned out worse than he could have possibly imagined. The Portuguese superstar had to deal with a club in ruins and multiple changes not only regarding the first team's coach but also with the teammates around him.
Cristiano Ronaldo - Skills with Manchester United:
---

January could mark the end of the Ronaldo-chapter...
According to Spanish media outlet Marca, the opportunity to leave Manchester United may have finally arrived, claiming that Ronaldo has a new suitor from Turkey, amidst reports that Galatasaray have asked for meetings with his agent Jorge Mendes. Also hinted in subsequent reports, the possibility he could even exit on a free transfer.
Throughout the 2022 summer transfer window, coverage was widespread that Ronaldo was aiming to leave Manchester United, as his representatives were reportedly touting their client far and wide. His principal aim was to continue playing in Europe, which led to speculation surrounding a possible move to Bayern Munich in Germany, then Atletico Madrid in Spain, although neither led to any serious negotiations.
In the end, as various possible destinations were speculated, yet never actually turned into serious offers, the only firm bid was believed to have come from Al-Hilal FC. Nevertheless, this was also met with rejection from Cristiano himself, who expressed little desire to play football in Saudi Arabia, least of all while still capable of playing at the highest level in Europe.
Unfortunately for the Portuguese superstar, his relationship with new United boss Erik ten Hag was far from positive, especially after one unsavoury situation emerged. Ronaldo had already returned late to pre-season training, citing personal matters for his absence, and with permission of the club. However, he then refused to participate in a pre-season friendly against Rayo Vallecano, leaving Old Trafford before the game had finished.
This clearly soured things between Ronaldo and Ten Hag, who had already stated his intention to lay down firm new rules within the squad. Such an indiscipline could perhaps be forgiven once, even from a coach with such a stern reputation for laying down the law. But a second time? The Dutchman was never going to show any flexibility, which leads us to the recent situation.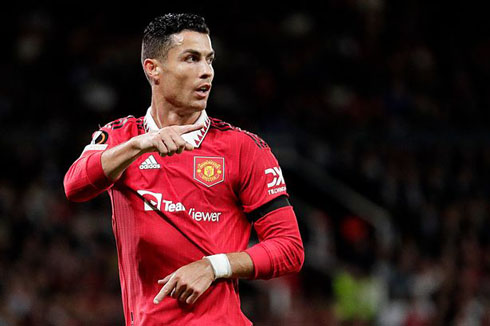 ---

A tumultuous relationship never leads to good things...
During the 2-0 win for Manchester United versus Tottenham Hotspur, the team put in one of their strongest performances of the campaign to date, albeit without any direct input from Ronaldo. He was an unused substitute, although Ten Hag had apparently wanted him to participate in the game. Instead, the player was captured heading off down the tunnel before the game was over, and that is the image which inevitably made the headlines.
Manchester United then issued an official club statement, announcing that for the subsequent game against Chelsea at the weekend, Cristiano would not be part of the squad. His manager Ten Hag then clarified the situation. "In top sport, it is about today. It is not about age pr reputation," said the Red Devils boss. "He has to live as anyone else along certain standards and the standards we set this season," the manager underlined.
Following the 1-1 draw at Chelsea and looking further ahead, Ten Hag told journalists that he will talk with Ronaldo during the coming week. "I want him to be in the squad and involved in every game," he insisted. But as the clock ticks towards the 2022 World Cup in Qatar, that level of involvement remains questionable, much to the inevitable frustration of the player himself.
Bookmakers around the globe are already beginning to offer odds, pondering which clubs might secure the services of Cristiano. This includes top Asian betting sites in Thailand เว็บพนันบอลที่ดีที่สุด, based upon reliable reviews covering where to find the best odds and offers available. Even there, millions of fans continue to support Ronaldo, no matter which club he chooses to represent, looking for safe and secure wagering options to back their hero.
For now, this could all be just a brief storm of media hype, one that may eventually be resolved between the club, the player, and his manager. But as time passes and unless Ronaldo becomes a key figure in the team once again, it seems only natural that he would seek to continue his illustrious career elsewhere. Such an iconic footballer cannot afford to waste time as a bit-part player, especially given the vast ability and influence he can offer.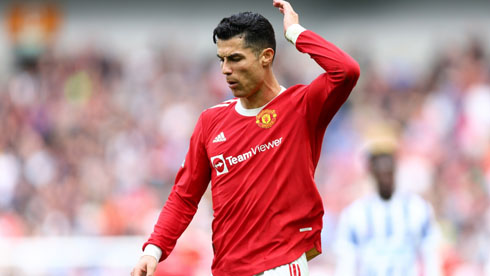 ---
Cristiano Ronaldo next game for Manchester United in the Premier League is on October 19, against Tottenham. You can watch Manchester United vs Sheriff, RB Leipzig vs Real Madrid, PSG vs Maccabi Haifa, Borussia Dortmund vs Manchester City, RB Salzburg vs Chelsea, and Benfica vs Juventus, all matches provided from our soccer live game pages.
Manchester United next game:
Man United vs Sheriff kick-off time (27-10-2022):
Beijing (China) | UTC/GMT+8: 03:00
Jakarta (Indonesia) | UTC/GMT+7: 02:00
India (New Delhi) | UTC/GMT+5.30: 00:30
Italy (Turin) | UTC/GMT+2: 21:00
Spain (Madrid) | UTC/GMT+2: 21:00
Portugal and England (Lisbon/London) | UTC/GMT+1: 20:00
Rio de Janeiro (Brazil) | UTC/GMT-3: 16:00
New York (United States) | UTC/GMT-4: 15:00
Los Angeles (United States) | UTC/GMT-7: 12:00
Sources: ronaldo7.net / marca.com / manutd.com