14.10.2022 » Cristiano Ronaldo and slots - Does Ronaldo gamble?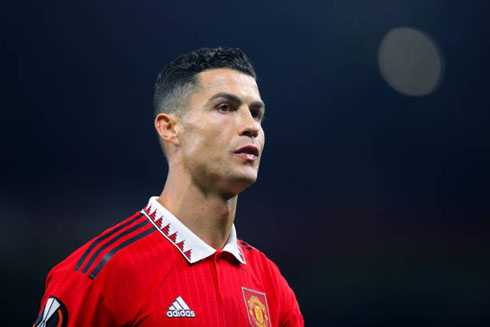 In many occasions in the past, Ronaldo has showed his fans that he is a big fan of certain casino games, most particularly poker. The Portuguese superstar has also proved his value in poker by participating and winning several tournaments throughout the years...
Cristiano Ronaldo is one of the greatest footballers of our generation, and he's considered to be the number one to many throughout the world. His outrageous trophy cabinet is proof in itself of his mastery. Champions League, Premier League, FA Cup, La Liga and Copa Italia are just a few of his triumphs, but where else does a winner like Ronaldo come out on top? The casino of course. Cristiano Ronaldo is an ambassador for PokerStars Casino, and while he's not quite as masterful at poker as he is at football, he still enjoys the game. Much like football, poker is a game that requires a great level of concentration, skill and determination. Ronaldo has proven more than once that these are traits in which he excels in, and perhaps the challenge of poker is one of the many reasons why Ronaldo loves the game. Does Ronaldo's love of gambling stretch to slots and other casino games? In this article, we'll talk about the legend himself and his experiences in the casino.
Cristiano Ronaldo - Skills and goals:
---

Does Ronaldo play slots?
Cristiano's love for poker has been made apparent through his various partnerships with casinos like Pokerstars, but does Cristiano love slots too?
A man of his caliber certainly has the money to play as much as he wants, but considering his appeal to people of all ages and his appreciation for it, we'd wager that even Ronaldo takes a safe approach to gambling.
We looked at Fruityslots.com to check out the latest and greatest in terms of slots and we think there's a few that even Ronaldo would love.
A few slots are centered around football, or "soccer" as it's referred to by our friends elsewhere in the world, and it makes us wonder, would Ronaldo display as much skill in an online football slot as he does in real football?
---

Ronaldo and his love for Poker
As we've already mentioned, Cristiano Ronaldo is an avid poker player.
Back in 2015, Ronaldo joined PokerStars as a brand ambassador and a team member with the role of promoting PokerStars and poker itself to his huge audience. When Ronaldo himself announced his role, he projected it out to his fans on his Facebook page. At the time, his page had a following of over 100 million, as well as followers into the millions on other social media platforms like Twitter.
Ronaldo isn't alone in his love for poker either, having joined the ranks of other superstars like Neymar Jr in their endaevours to promote poker.
He even went as far as to say that football has always been his world, but poker is his game. Ronaldo is a lover of strategy, and he loves competition even more, so poker seems like a natural choice for somebody so competitive.
Perhaps Ronaldo even likes blackjack? Blackjack is another game in which you can bring an element of skill if you're knowledgable in basic strategy.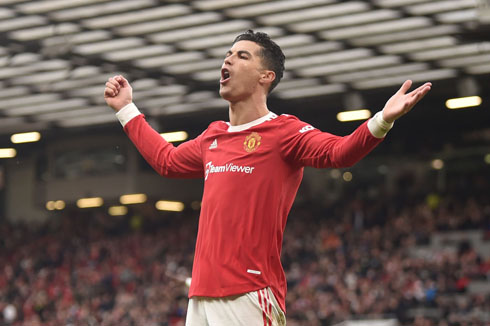 ---

Ronaldo and charity
Ronaldo may be one of the best football players in the world, but he hasn't let his infamy shroud his vision for kindness.
Celebrities like Ronaldo are in a unique position, because they can use their influence for the good of people and charities.
Ronaldo triumphed with Portugal in 2016 to bring home the Euro Championship, but not long after that he was sat at the poker table putting his brilliant mind to work for the good of charity.
PokerStars held a tournament in which Cristiano Ronaldo and Breaking Bad's Aaron Paul went head to head in a game of poker, in which Ronaldo emerged victorious.
The then Real Madrid star stood up to the pressure, and won with a pair of Jacks.
He even said after the game: "Competition and pressure are moments that I live for".
As a result of his win, Ronaldo won a whopping £15,000 for the Save the Children charity.
---

conclusion
Cristiano Ronaldo will always be known for his art and love for football, but fans will love him even more for his love for other strategic games, like those played at a casino.
His professional and family schedule probably leaves little time for recreation, but it' nice to see him enjoying the game of poker when he can.
It's a game that is so synonymous with the kind of competitive personality that he has, and perhaps there's even a future where Ronaldo moves away from football and into the world of poker for good?
Despite his unbelievable training regime and the peak physical fitness that he's attained as a result, the career of a football player is a short one, and sadly, Ronaldo is edging closer and closer to the end of his professional football career.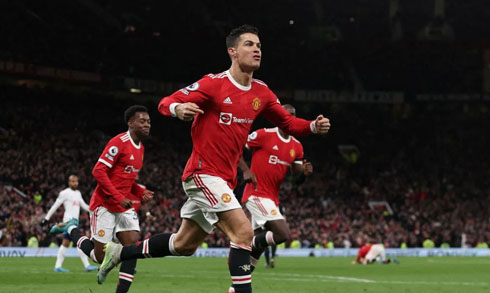 ---
Cristiano Ronaldo next game for Manchester United in the Premier League is on October 16, against Newcastle. You can watch Manchester United vs Newcastle, Torino vs Juventus, Barcelona vs Inter, Rangers vs Liverpool, Tottenham vs Eintracht, and Leicester City vs Crystal Palace, all matches provided from our football streaming game pages.
Manchester United next game:
Man United vs Newcastle kick-off time (16-10-2022):
Beijing (China) | UTC/GMT+8: 21:00
Jakarta (Indonesia) | UTC/GMT+7: 20:00
India (New Delhi) | UTC/GMT+5.30: 18:30
Italy (Turin) | UTC/GMT+2: 15:00
Spain (Madrid) | UTC/GMT+2: 15:00
Portugal and England (Lisbon/London) | UTC/GMT+1: 14:00
Rio de Janeiro (Brazil) | UTC/GMT-3: 10:00
New York (United States) | UTC/GMT-4: 09:00
Los Angeles (United States) | UTC/GMT-7: 06:00
Sources: ronaldo7.net / beinsports.com / manutd.com