28.09.2022 » Cristiano Ronaldo's in-game stats breakdown in FIFA 23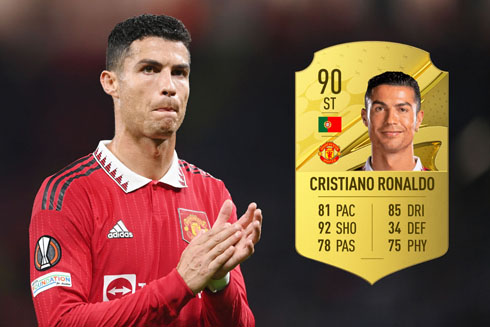 A number of player ratings and statistics have been made public for FIFA 23, including those for Cristiano Ronaldo, one of the all-time greats, currently still playing for Manchester United in England. Here, we'll examine in further detail his new game stats.
The Portuguese phenomenon has won everything a football player could dream of. He has won multiple titles while playing for Sporting Lisbon in his native Portugal, Manchester United in England, Real Madrid in Spain and Juventus in Italy. He is now back at United, where he established himself as one of the best footballers of this generation. Inevitably, the legendary forward is currently on a downward trajectory, which many rightly predicted would affect his overall rating and his statistics in FIFA 23. FIFA remains one of the most popular games across casinos, among other gaming apps. For more information on the world of online casino gaming apps, read and find more here to explore. Let's examine each individual stat the Portuguese forward now has in detail...
Cristiano Ronaldo - FIFA evolution (2004-2022):
---

Cristiano Ronaldo's speed in FIFA 23
Sprint Speed: 83
Acceleration: 79
Overall speed: 81
Ronaldo's speed rating has dropped from FIFA 22 to a -6. It makes sense, given he moved to a different team, and age is obviously catching up on him. It means he will be far less appealing in FIFA 23, although chemistry styles could help him catch up.
---

Cristiano Ronaldo's shooting in FIFA 23
Att. Positioning: 95
Shot Power: 93
Finishing: 93
Long Shots: 90
Penalties: 90
Volleys: 90
Overall Shooting: 92
Even as he gets older, the maestro's shooting is unquestionably still one of his biggest strengths, as seen by his updated FIFA numbers. His shot power has not suffered from age, and remains a lethal weapon in his game.
---

Cristiano Ronaldo's passing in FIFA 23
Vision: 76
Crossing: 80
Free Kick Accuracy: 79
Short Pass: 80
Long Pass: 75
Curve: 81
Overall Passing: 78
The first set of statistics does seem a little too harsh, though. Ronaldo still possesses the ability to choose a pass, and he has done it for years as part of his all-around game. He is still a threat on dead ball, and a free-kick success rate of 79 looks justified.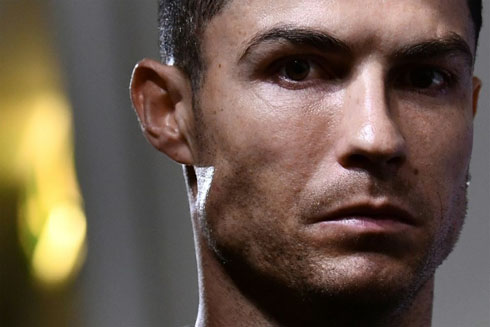 ---

Cristiano Ronaldo's dribbling in FIFA 23
Agility: 77
Ball Control: 88
Dribbling: 85
Balance: 67
Reactions: 94
Composure: 95
Overall Dribbling: 85
This is where the numbers do not favour CR7 in FIFA 23. Having balance is always important for an attacking threat, and with Ronaldo's card having a low rating of 67, depending on the type of play FIFA 23 requires, it will always have a negative effect.
---

Cristiano Ronaldo's defending in FIFA 23
Interceptions: 29
Heading Accuracy: 90
Defensive Awareness: N/A
Slide Tackle: 24
Stand Tackle: 32
Overall Defending: 34
Although it doesn't actually matter that much, everything is likely reasonable. It is quite fair, given, tracking back to win balls, or helping at the back is never one of Ronaldo's strengths, even when he was at the top of his game.
---

Cristiano Ronaldo's physical in FIFA 23
Jumping: 95
Stamina: 76
Strength: 77
Aggression: 63
Overall Physical: 75
Finally, we have his unimpressive physical attributes. He jumps perfectly. He possesses one of the strongest jumps in all of football, but as he gets older, his stamina declines, leaving him exhausted by the end of FIFA matches.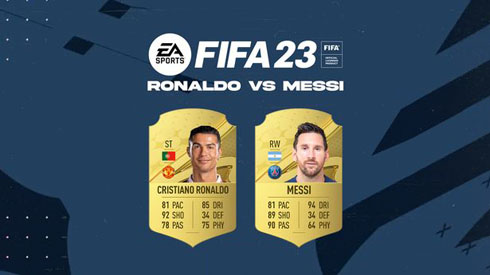 ---
Cristiano Ronaldo next game for Manchester United in the Premier League is on October 2, against Manchester City. You can watch Manchester City vs Manchester United, Inter vs AS Roma, Mallorca vs Barcelona, Crystal Palace vs Chelsea, Ukraine vs Scotland, and Brazil vs Tunisia, all matches provided from our soccer live game pages.
Manchester United next game:
Manchester City vs Manchester United kick-off time (02-10-2022):
Beijing (China) | UTC/GMT+8: 21:00
Jakarta (Indonesia) | UTC/GMT+7: 20:00
India (New Delhi) | UTC/GMT+5.30: 18:30
Italy (Turin) | UTC/GMT+2: 15:00
Spain (Madrid) | UTC/GMT+2: 15:00
Portugal and England (Lisbon/London) | UTC/GMT+1: 14:00
Rio de Janeiro (Brazil) | UTC/GMT-3: 10:00
New York (United States) | UTC/GMT-4: 09:00
Los Angeles (United States) | UTC/GMT-7: 06:00
Sources: ronaldo7.net / goal.com / transfermarkt.com