27.09.2022 » Where is Ronaldo going next? What are the chances of each scenario?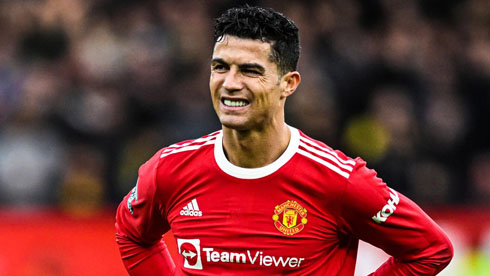 It all points to Ronaldo's ending his career in Manchester United the upcoming January when transfer windows open. The 37-year-old Portuguese footballer, who was signed by Man United in the summer of 2021, requested to be transferred if a proper offer emerged this summer, but the club refused to do so...
Reportedly, after United failed to qualify for the Champions League, Ronaldo submitted the transfer request, which would significantly improve the chances of him getting back to Champions League games. It's all open now, with online sportsbooks around the world, including those found in Allbets in Philippines, setting preliminary odds for the forward's next club. The much rumored transfer will certainly raise the stakes in betting! Ronaldo wants to win extra plays in the Champions League before the end of his football career. And he wants of course to ensure that his long-standing rival, Lionel Messi, will not surpass him in the goal scoring tally. It is important for Ronaldo to leave Manchester United so as to avoid nearly a year out of the huge football club competition. There are many different potential scenarios for the transfer of Cristiano Ronaldo, once January's transfer window opens. We present to you these scenarios and the chances that each stands.
Cristiano Ronaldo - 37 years of greatness:
---

Returning to Italy
Returning to Italy could be one possible scenario, considering Ronaldo's history with Juventus. His top performance in the Serie A and the fact that he has been the fastest scorer of the first fifty goals in the league, as Juve's forward, can't go unnoticed when we are talking about a potential transfer. But then it is a matter of money and so the chances of an Italian club signing him are not very high.
---

Going to a German club
Bayern Munich could be a possible transfer for Ronaldo, but the truth is that the club has already made it rather clear that they don't have such intentions. Dortmund could also sign him, as they might be looking for a forward, but there are no explicit signs of interest. So, the scenario of Ronaldo going to any German club is less likely to happen.
---

Going to a French club
This scenario seems to be far from materialization, because there are certain obstacles which make such a transfer difficult. Paris Saint-Germain could afford a player like Ronaldo, but they already have the Messi, Mbappe and Neymar trio and they are not looking to add an extra superstar footballer to their squad. Marseille could be another option, but the financial terms would certainly get in the way.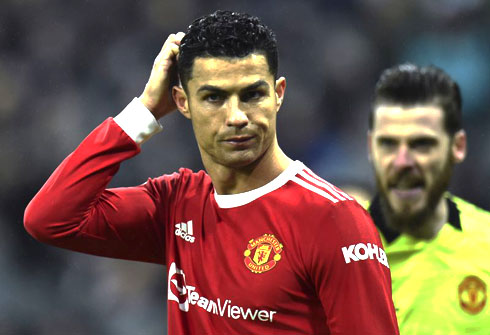 ---

Returning to Spain
Ronaldo has experience in Spain, being Real Madrid's forward for almost nine years and this is something that could make a difference in an upcoming transfer. Going back to Real is not so much of an option, but going to another Spanish club is likely. Atletico Madrid has shown explicit interest in the Portuguese footballer, with Simeone reportedly admitting that he would want to have him in his squad. Notably, Atletico Madrid could be a desirable transfer for Ronaldo himself, as the club generally is used to going deep in the Champions League.
---

Going to a Portuguese club
Portuguese clubs would certainly want to claim Ronaldo, with Sporting Lisbon leading the way. Sporting is a very competitive club, they are on the top of their Champions League group and so they could sign him if it weren't for the financial constraints and their questionable capacity to cater for his wage.
---

Chelsea
Chelsea appears to be the most likely scenario for Ronaldo's transfer at the moment. While the club did not end up to an agreement last summer, it is reportedly one of the most possible destinations for the Portuguese forward. Todd Boehly, the new owner of Chelsea, dismissed Tuchel and appointed Graham Potter as the new team manager. Tuchel, allegedly, did not want Ronaldo in his team, but Potter is more keen to have him and so the chances of Ronaldo going to Stamford Bridge are high. Chelsea can certainly afford Ronaldo's salary and for as long as both Boehly and Potter want him, they can play a hard game in getting him.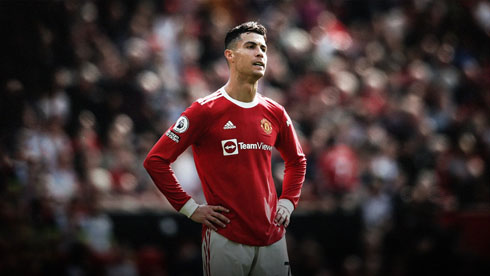 ---
Cristiano Ronaldo next game for Manchester United in the Premier League is on October 2, against Manchester City. You can watch Manchester City vs Manchester United, Jamaica vs Argentina, Mallorca vs Barcelona, Crystal Palace vs Chelsea, Ukraine vs Scotland, and Brazil vs Tunisia, all matches provided from our soccer streams game pages.
Manchester United next game:
Manchester City vs Manchester United kick-off time (02-10-2022):
Beijing (China) | UTC/GMT+8: 21:00
Jakarta (Indonesia) | UTC/GMT+7: 20:00
India (New Delhi) | UTC/GMT+5.30: 18:30
Italy (Turin) | UTC/GMT+2: 15:00
Spain (Madrid) | UTC/GMT+2: 15:00
Portugal and England (Lisbon/London) | UTC/GMT+1: 14:00
Rio de Janeiro (Brazil) | UTC/GMT-3: 10:00
New York (United States) | UTC/GMT-4: 09:00
Los Angeles (United States) | UTC/GMT-7: 06:00
Sources: ronaldo7.net / thesportsbank.net / mirror.co.uk