26.09.2022 » Let's take a look at Ronaldo's favorite past-times while off the pitch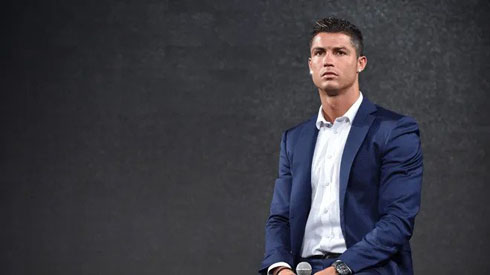 We all know what Ronaldo is capable of doing when he is playing on a football pitch, but the Portuguese legend is much more than that. The 37-year really knows how to enjoy life and we'll be covering a few of off-the-pitch activities in this article...
Mention the name "Cristiano Ronaldo" to anyone and they will immediately think of the football legend. That's what most of us think of when his name gets mentioned since that is what he is famously known for. However, Ronaldo has a life and past-times that don't just include football. Today, we are going to be taking a deeper dive into the player's life and finding out what other things he enjoys doing while off the pitch. The Portuguese superstar is extremely focused in his professional career, but that doesn't mean he doesn't appreciate some time off every now and then, which is also when he's able to dedicate his time to some of his hobbies.
Cristiano Ronaldo - The good old days:
---

He's a frequent napper
Ronaldo's lifestyle consists of him mainly training in the gym, swimming, and taking pilates classes. Combine all of this with football training, it's no wonder he takes around five naps a day!
He believes that in order to have the best performance on the field, one needs to be well-rested.
So, the next time someone tells you that you're being lazy and wasting precious time by napping constantly throughout the day, tell them you're just imitating Ronaldo and his habits!
---

He's an avid casino player
This shouldn't come as a surprise to fans as Ronaldo has been photographed several times walking out of world-famous casinos.
His love for the games of chance started when he was in his 20s and he would spend hours on end playing with his friends at his home.
When Ronaldo was asked about his gambling habits, he stated that while football will always be his world, poker will be his game.
In today's digital and fast-paced world, everything is available online. Whatever you want to find or see, you can have access to it just by clicking a few buttons. However it's not as easy as it seems. You need to choose a good casino in order to guarantee a decent experience.
The factors that determine this are usually, customer satisfaction, the given casino bonus, payment methods and games available amongst many more. So keep your eye out open for these factors once in the process of choosing your own casino.
If you don't have the football skills to be the next Ronaldo, you can try your luck in the gambling world and see if you've got any hidden talents or skills for that world instead!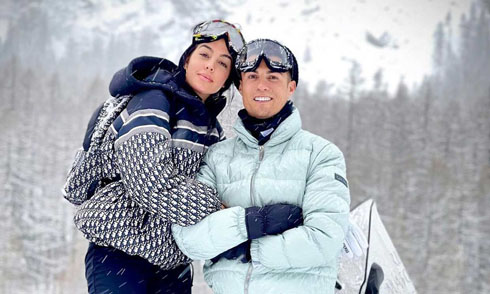 ---

He's a hands-on dog parent
When he's not lifting weights or napping, the 37-year old enjoys spending time with his adorable dogs!
He has two Golden Labradors, named Bobby Moore and Marosca, and a Yorkshire Terrier called Abelhinha. These three furry animals surely keep him busy with their constant need for ruffles and walks!
---

He's a music lover
I mean, who doesn't love jamming out to a good song? Ronaldo is no different from us! He enjoys blasting some tunes and doing his stretches before a big game so he can be able to unwind and relax.
---

You learn something new everyday
Now you definitely know all there is to know about Cristiano Ronaldo and the next time someone mentions Ronaldo and his outstanding football career, you can add to the conversation by mentioning one of his favorite past-times!
The football legend is ultimately just like you and me; a person who enjoys napping and listening to music! We're not that different after all!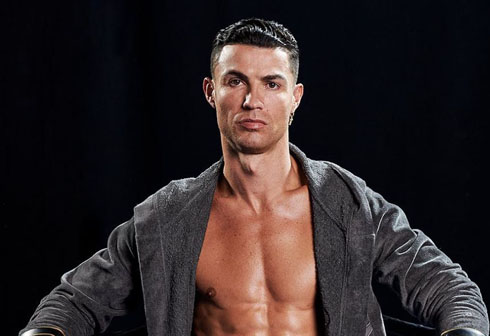 ---
Cristiano Ronaldo next game for Manchester United in the Premier League is on October 2, against Manchester City. You can watch Manchester City vs Manchester United, Jamaica vs Argentina, Hungary vs Italy, England vs Germany, Ukraine vs Scotland, and Brazil vs Tunisia, all matches provided from our football live game pages.
Manchester United next game:
Manchester City vs Manchester United kick-off time (02-10-2022):
Beijing (China) | UTC/GMT+8: 21:00
Jakarta (Indonesia) | UTC/GMT+7: 20:00
India (New Delhi) | UTC/GMT+5.30: 18:30
Italy (Turin) | UTC/GMT+2: 15:00
Spain (Madrid) | UTC/GMT+2: 15:00
Portugal and England (Lisbon/London) | UTC/GMT+1: 14:00
Rio de Janeiro (Brazil) | UTC/GMT-3: 10:00
New York (United States) | UTC/GMT-4: 09:00
Los Angeles (United States) | UTC/GMT-7: 06:00
Sources: ronaldo7.net / thesun.co.uk / businessinsider.com