02.09.2022 » The truth about Cristiano Ronaldo's situation at Manchester United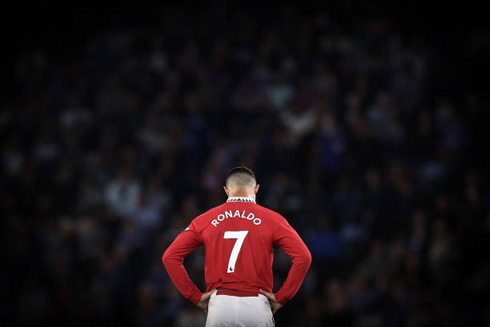 It was never going to be an easy case to handle, as both Ronaldo and Man United were testing each other's limits near the end of the transfer window. Ronaldo wants to move out and seek another challenge, but the Red Devils have different plans in mind...
Since the start of the 2022 summer transfer window, no day hardly passed without rumors of Ronaldo's intention to leave Manchester United. Rumors about Ronaldo will always attract the numbers, but news outlets seem to add fuel to the fire. Erik Ten Hag, the new Manchester United manager, has tried to quell the rumors, but with no success. Ronaldo is a serial winner. Anytime his name pops up, he gets the best betting tips for scoring. He also helps his team and fans achieve their targets on wetttippsheute.net and other betting tips platforms. Unfortunately, Ronaldo finished the 2021/2022 season without winning any title with Manchester United. The return to Manchester United didn't go as planned for Ronaldo and United. While Ronaldo finished as the club's top scorer last season, his 18 league goals could not push Manchester United past their lowest finish in decades. The future surrounding Cristiano Ronaldo is clouded with uncertainty. When the transfer window closes on September 1, it will be clear to everyone...
Cristiano Ronaldo - Sideline moments:
---

What is the latest Ronaldo transfer news?
Cristiano Ronaldo has been rumored to be seeking a move away from Manchester United. Media outlets have reported that Ronaldo's long-term agent, Jorge Mendes is club shopping for the player.
Mendes has been spotted in a meeting with new Chelsea owner Todd Boehly. It has been reported that he has also made contact with clubs in France, Germany, Spain, and Italy.
The latest news concerning the situation is that Manchester United is looking to include Cristiano Ronaldo in a deal to bring Victor Osimhen from Napoli to Manchester United.
Erik Ten Hag yet again reiterated in his post-match interview after United's victory away at Southampton that Cristiano Ronaldo was integral to his plans for the club.
---

What are the facts surrounding Cristiano Ronaldo's situation?
There have been too many talks lately. Cristiano Ronaldo does not appreciate these rumors, but why are these rumors never-ending?
Cristiano Ronaldo is 37 years old. The fact is, Ronaldo's active playing career days are limited. As much as he is motivated to play, he is not getting younger. The difficult conditions surrounding the game will continue to demand more from him.
Ronaldo wants to keep playing at the highest level, and among Europe's club competitions, the UEFA Champions League is the peak. Ronaldo currently holds the record for most appearances and goals in the UEFA Champions League. He has also won 5 UEFA Champions League titles.
Cristiano wants to lead Portugal to the FIFA World Cup in Qatar by November. He is motivated to get more silverware with the Portuguese national team, and the FIFA World Cup is a great opportunity.
Given his nature, he will love to arrive in the best playing conditions. Therefore, he must play many football matches and adequately manage his fitness.
Manchester United is in a rebuilding phase. This implies that Erik Ten Hag and his staff will try different tactics and formations to find the right mix for the team. This will definitely affect the team's stability, as noticed in the beginning stages.
Ronaldo has only started one of the 4 Premier League games played so far, while appearing as a substitute four times.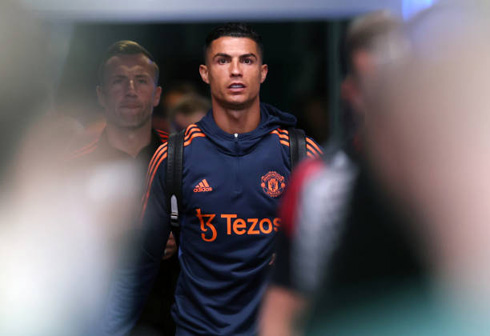 ---

Conclusion
These are the facts surrounding Ronaldo's situation. If you carefully consider the points, you will understand why the rumors of his transfer away from Manchester United do not seem to be going down.
The only way to quell these rumors is for Cristiano Ronaldo to issue an official statement to set the records straight. Ronaldo does not seem to have a rosy relationship with the media at the moment.
However, with the transfer window set to close on September 1, it will become clear to everyone if Ronaldo will stay at Manchester United or leave to pursue a new challenge.
Whatever happens, Ronaldo remains an iconic football player and an inspiration to many generations of football talents. He is one of the greatest to grace the game.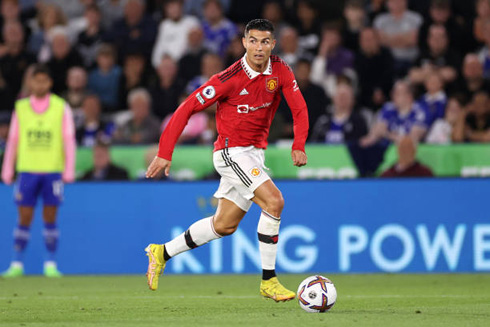 ---
Cristiano Ronaldo next game for Manchester United in the Premier League is on August 27, against Southampton. You can watch Southampton vs Manchester United, Chelsea vs Leicester City, Liverpool vs Bournemouth, Manchester City vs Crystal Palace, Arsenal vs Fulham, and PSV vs Rangers, all matches provided from our streaming live game pages.
Manchester United next game:
Southampton vs Manchester United kick-off time (27-08-2022):
Beijing (China) | UTC/GMT+8: 19:30
Jakarta (Indonesia) | UTC/GMT+7: 18:30
India (New Delhi) | UTC/GMT+5.30: 17:00
Italy (Turin) | UTC/GMT+2: 13:30
Spain (Madrid) | UTC/GMT+2: 13:30
Portugal and England (Lisbon/London) | UTC/GMT+1: 12:30
Rio de Janeiro (Brazil) | UTC/GMT-3: 08:30
New York (United States) | UTC/GMT-4: 07:30
Los Angeles (United States) | UTC/GMT-7: 04:30
Sources: ronaldo7.net / football-espana.net / uefa.com / sportbible.com