20.08.2022 » Cristiano Ronaldo: Kicking doubt in the back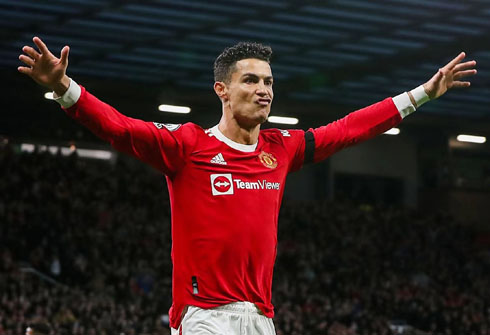 We've seen Ronaldo dominating his opponents inside the football pitch for the past two decades, but very few people are aware of the amount of sacrifices the Portuguese superstar has gone through in order to reach the level he is at today...
Challenges drive success. Goals amplified by determination and competitiveness set a point-turning beginning of a success story. Cristiano Ronaldo, an unwavering member of the Football Hall of Fame and one of the most accomplished football players of the world's history, had all of that in place and at once to grow to be a sports and fashion icon and serve as an inspiration to the world around him. Now a constantly trending celebrity, Ronaldo sparks more interest than a high-profile Hollywood TMZ figure or a notorious tycoon. The man remains to be in the spotlight among various categories of people, from Ukrainian brides to Scandinavian high school football aspirants.
Cristiano Ronaldo - Young Ronaldo was a beast!:
---

Becoming Ronaldo:
The start to it all
Rising from a cocky swashbuckler who throws a chair at his disrespectful teacher to a Premier League forward ranked on Forbes, Cristiano Ronaldo has come a short and colorful path to enter the hall of football fame.
Born in Madeira to a cook and a municipal gardener, Cris developed a strong passion for football as an escape from his impoverished childhood and the mundanity of Catholic upbringing. He eventually talked his mom into leaving school in order to dedicate himself fully to football.
---

Rising to fame: Sporting CP
At 16, Ronaldo got his part in the renowned Sporting CP team, becoming the first footballer to be ever invited to the team. Then in 2002, Cristiano appeared in the Premier League for the first time, scoring two goals for his team. His striking performance was spotted by the representatives of Liverpool, who recommended him to the club's manager, Gerard Houllier.
---

The Manchester United stardom
In 2003, Ronaldo transferred to the club every aspiring football player dreams of, Manchester United. He thus became the first Portuguese player ever to sign for the club. His renowned transfer to the club also helped him gain the image of the most expensive teenager in English football history.
Ronaldo's debut in Manchester United was in 2003, when he played as a substitute and brought victory to his team.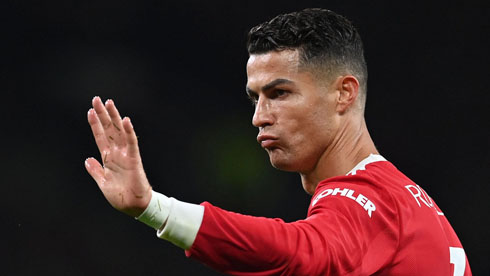 ---

The Real Madrid time: gaining worldwide recognition
In 2009, Ronaldo started playing for Real Madrid for a record transfer fee. His presentation, which took place at the Santiago Bernabéu, welcomed over 80,000 fans from across the world. The time of his career as a Real Madrid forward brought him worldwide fame; he even broke the record set earlier by Diego Maradona in terms of his professional performance.
---

What kind of a guy is he?
Outside his remarkable football ventures, Ronaldo has established a strong social and subsequent media presence, which was originally inevitable due to his increasing popularity as an acclaimed sportsman. He is actively involved in numerous endorsement campaigns for global brands such as Nike, and EA Sports. Ronaldo is also known for his admiration of high fashion, which inspired him to open his own boutique, CR7.
The legend's pastime activities are not confined to spots and haute couture. Ronaldo proves to keep pace with time and up-to-date technologies, having released two mobile apps: an iPhone game and a social networking app. Pursuing his newfangled cinematographic longings, he starred in a number of high-grossing films:
Ronaldo: Tested to the Limit
Ronaldo: The World at His Feet
In addition to being a versatile and broad-minded sports idol and entrepreneur, Ronaldo has let the world know that he is also a loving father. The player boasts as many as 6 children to whom he sets a brilliant example of managing unbridled fame not the way Hollywood stars do: Ronaldo has no bad habits, showing off his lack of interest in alcohol or drugs.
---

This is what happens when you're guided by passion
Ronaldo's outstanding career keeps suggesting that striking success and remaining sane are only possible if you chase your dreams for the sake of enjoying what you like. Hard work and wits apply, too. Just like the few of his famous contemporaries who have managed to establish themselves as pace-setting sober-minded individuals, Cristiano Ronaldo strikes us as a man of unrestrained willpower, talent, and dignity. Occasionally the target of filthy media, Ronaldo keeps moving on and incessantly proving how important it is to stay yourself.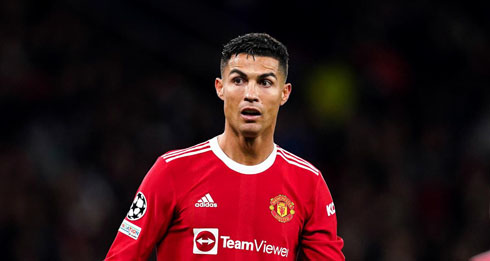 ---
Cristiano Ronaldo next game for Manchester United is on August 22, against Liverpool. You can watch Manchester United vs Liverpool, Sevilla vs Valladolid, Everton vs Nottingham Forest, Tottenham vs Wolverhampton, Bournemouth vs Arsenal, and Internazionale vs Spezia, all matches provided from our live football game pages.
Manchester United next game:
Man United vs Liverpool kick-off time (22-08-2022):
Beijing (China) | UTC/GMT+8: 00:30
Jakarta (Indonesia) | UTC/GMT+7: 23:30
India (New Delhi) | UTC/GMT+5.30: 22:00
Italy (Turin) | UTC/GMT+2: 18:30
Spain (Madrid) | UTC/GMT+2: 18:30
Portugal and England (Lisbon/London) | UTC/GMT+1: 17:30
Rio de Janeiro (Brazil) | UTC/GMT-3: 13:30
New York (United States) | UTC/GMT-4: 12:30
Los Angeles (United States) | UTC/GMT-7: 09:30
Sources: ronaldo7.net / forbes.com / ea.com