19.08.2022 » Ronaldo's exciting 2022 transfer season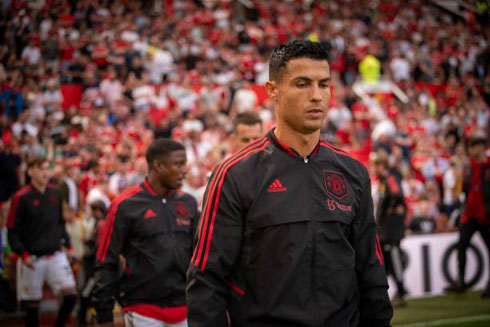 Can anyone guess where Ronaldo will play this season? Judging by the amount of rumors we've been watching since early July, it really has to be a wild guess. The Portuguese superstar remains at Manchester for now, but we might have surprising news in the upcoming weeks...
Cristiano Ronaldo is incredibly famous in world football not only for his undeniable talent, but also for everything he has accomplished for multiple clubs in the last two decades. Despite having celebrated his 37th birthday earlier this year, he's still determined in making the difference in the biggest stages. Roughly a year ago from now, he announced his return to Manchester United nearly 18 years after his first debut for the Red Devils. However and against what many had predicted by the time of his signing, the Portuguese superstar is now looking to leave the club and there should be decisive news about this topic in the two weeks we have left in this summer transfer window...
Cristiano Ronaldo - How he suffers in Manchester United:
---

The main reason why Ronaldo wants to leave
Cristiano Ronaldo wants to leave Manchester United and move to a new club who shares his ambition to win titles, especially now that he is perfectly aware that his career could be coming to an end in the next few years. It's been obvious to everyone following Manchester United that the club is clearly lost in terms of its mid and long-term strategy and Ronaldo no longer has faith or time to wait for the big changes to take place...
---

Ronaldo is looking to be transferred in the summer of 2022
The month of August has been filled with tumultuous news and rumors about Ronaldo's unhappiness and his potential move to a different club. The conflicts between the Portuguese superstar and Erik Ten Hag have recently seem to have reached its climax. Not only that, but the approach of a competition like the 2022 FIFA World Cup will also play an important role when it comes for Ronaldo to decide what to do in the upcoming weeks.
The fact that Ronaldo had to sit on Manchester United's bench in their Premier League debut game made him even more impatient. Ronaldo wants to play regularly and he knows he may have to move to another team in order to do so, as well as increasing his goalscoring records in the Champions League.
Several football analysts believe Ronaldo still have many clubs interested in signing him. However and until now, Ronaldo remains in Manchester and the club doesn't seem very interested in letting him go for nothing in return.
Nevertheless, the odds for Ronaldo staying at United are still favorable and the proof is that one of the most popular betting bookmakers online, Kubet, still have this betting possibility on the top of their lists.
Meanwhile, Erik Ten Hag needs to make important decisions before Ronaldo clears his future. Manchester United can't lose more time with this issue and their next opponent is ready and eager to knock nail another nail in the coffin. The club is going through really tough times and it's time for the best players to step up.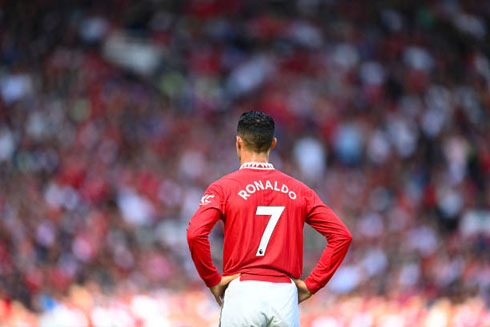 ---

Ronaldo's demandings
at Manchester United
It's been said in multiple newspapers that Ronaldo's agent, Jorge Mendes, has asked the "Red Devils" to sign more important players to the first team, since the current roster isn't good enough to make the team competitive at the highest level.
Ronaldo also feels it's important to sign players for key positions and one of the most important ones is definitely the centre back position. He also believes the club needs to find better replacements for Matic and Pogba, who have left at the end of last season.
Not only that, but Ronaldo also believes the team lacks a good right winger and that should also be a priority for the club before the transfer window ends. These have allegedly been Ronaldo's last claims for him to stay at Old Trafford.
---

Sharing from coach Ten Hag
Ten Hag has already commented that one of his objectives is to help the team creating more chances than they did last season. In his oppinion, last season the team had its strategy built around Ronaldo, which made the attacking plays predictable...
With him on board and whether the Portuguese superstar stays or not, Manchester United should focus in different dynamics. They should attack with more diversity, which will eventually lead to more shots and more goals.
With Ronaldo out of the pitcure, Man United should also do better in terms of creating pressure near the opponent's first defensive line. That would allow the team to recover the possession faster, while they would also keep the ball longer. Inevitably, this would also lead to a better ability to create scoring chances.
Nevertheless, many experts agree that Ten Hag still needs Ronaldo to stay. Manchester United are struggling in the transfer market and signing a new world class striker would never be an easy task. The transfer window is still more than half a month away from closing, but it's not easy to convince top-class players to come to the club at this point...
Furthermore, with Martial injured, the club needs a replacement even more urgently. If Ronaldo stays, he'll probably come on from the bench in many occasions...
We are still a couple weeks away from the end of the 2022 summer transfer window. With new signings being announced on a daily basis, we never know what can happen. If Ronaldo decides to stay with Manchester United, we have no doubts he will play an important role in the club's future, just like it happened last season. If Ronaldo decides to leave and join a different club, his motivation level will be even higher and we can all expect him to be the decisive player we've seen over the years...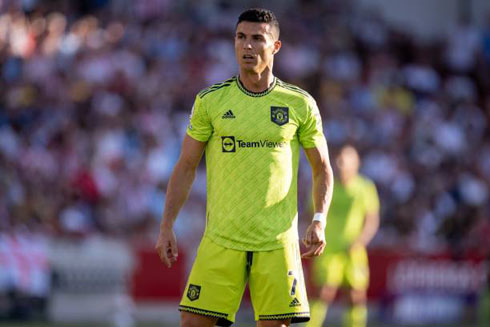 ---
Cristiano Ronaldo next game for Manchester United is on August 22, against Liverpool. You can watch Man United vs Liverpool, Sevilla vs Valladolid, Everton vs Nottingham Forest, Tottenham vs Wolves, Bournemouth vs Arsenal, and Inter Milan vs Spezia, all matches provided from our live streaming game pages.
Manchester United next game:
Manchester United vs Liverpool kick-off time (22-08-2022):
Beijing (China) | UTC/GMT+8: 00:30
Jakarta (Indonesia) | UTC/GMT+7: 23:30
India (New Delhi) | UTC/GMT+5.30: 22:00
Italy (Turin) | UTC/GMT+2: 18:30
Spain (Madrid) | UTC/GMT+2: 18:30
Portugal and England (Lisbon/London) | UTC/GMT+1: 17:30
Rio de Janeiro (Brazil) | UTC/GMT-3: 13:30
New York (United States) | UTC/GMT-4: 12:30
Los Angeles (United States) | UTC/GMT-7: 09:30
Sources: ronaldo7.net / skysports.com / theguardian.com / teamtalk.com