10.08.2022 » Is Ronaldo doing all he can to hint an exit?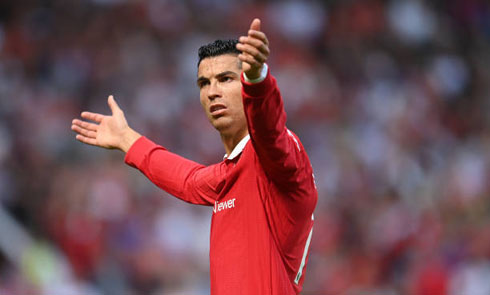 Another week goes by and the uncertainty about Ronaldo's future remains. Following a very disappointing Premier League debut against Brighton, the Red Devils need to rethink the foundations of their upcoming season and they're running against time...
Cristiano Ronaldo's future is very much up in the air and has been for some time now. Ever since Manchester United had a poor finish to the season and missed out on the Champions League spots, it has caused speculation as to whether Ronaldo will leave the club, despite still having another year left on his contract. If you want to bet on football, specifically the future of Ronaldo, then now is your time as it seems like a decision could be on the horizon. Some bookmakers are offering special bets where you can predict whether or not you think Ronaldo will remain at Manchester United, leave to another club on a permanent deal or perhaps just a loan move to allow Man United to regain a place in the Champions League for the season after. This whole saga seems to most people that it is in the hands of Cristiano himself and that he is actually the one in control, not the club.
Cristiano Ronaldo - Who's the problem?:
---

Do United want to keep Ronaldo?
Without a shadow of a doubt the club wants CR7 to remain at Manchester United for the season ahead. The club overall profit massively from him being there, through various streams of income that he brings with him. The Glazers, despite being very incompetent at running the football club, are not entirely uneducated and know that he is a cash cow for the English giants.
Ten Hag, who is now the manager of Manchester United after waving goodbye to Ajax, has openly said in his press conferences that he wants Ronaldo at the club next season, he expects him to be there for the season and is looking forward to working with him. Normally, when a manager comes out and says this about a player, it acts as reassurance to fans that the player will remain and that the feeling is mutual. But not in this case. It is clear that Ronaldo, being arguably the best player in the world, has complete control over what happens next season and at any moment, can divert from the club and be heading somewhere else. The issue is, where can he go?
---

Where can Ronaldo go?
Ronaldo and his agent have not confirmed that Ronaldo will remain at Manchester United next season and many reporters have come out and said that his agent is openly talking with other clubs, trying to negotiate a move for his client.
Chelsea were at one point the name on every reporter's lips, with their new owner being very keen to bring Ronaldo to Stamford Bridge. However, this was shut down shortly after when Thomas Tuchel apparently made it clear he did not see Ronaldo fitting into his plans and did not want him.
Of course, there have been other made up stories linking him to clubs like Barcelona, PSG, Bayern Munich, Atletico Madrid and even a return to Real Madrid. It seems that all of these possibilities are dead in the water, unless there is to be a shock u-turn of events.
The issue for a lot of teams who may be interested is that none of them can afford the astronomical wages that Ronaldo has. If they want to sign him, they could be looking at a deal worth around £500,000 per week, which not many clubs can afford. There are of course rumours of a loan move, which could work as it would mean United would still pay some of his wages and given his age, only having him for one season would benefit a lot of clubs.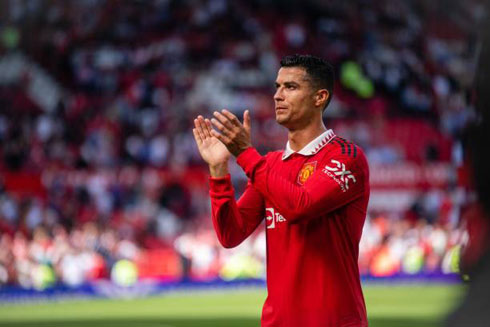 ---

Has Ronaldo been disrespectful to United?
It is fair to say that Ronaldo has shown some degree of disrespect towards United. He refused to go on their tour around Asia and Australia, as well as missing their game against Atletico Madrid. He then returned to play 45 mins in their home friendly recently, before then leaving the stadium immediately after being subbed, without watching the remainder of the game.
Not acceptable body language from someone who is experienced, a role model and also being speculated to leave and not want to play Europa League football.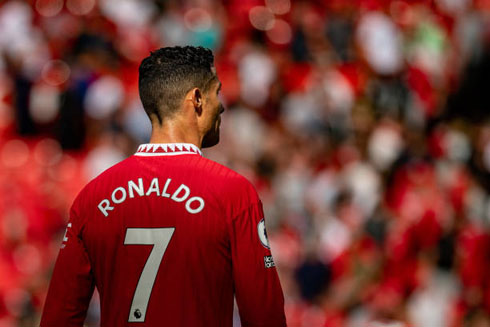 ---
Cristiano Ronaldo next game for Manchester United is on August 13, against Brentford. You can watch Brentford vs Manchester United, Real Madrid vs Eintracht, Barcelona vs Rayo Vallecano, Manchester City vs Bournemouth, Arsenal vs Leicester City, and Freiburg vs Borussia Dortmund, all matches provided from our soccer live game pages.
Manchester United next game:
Brentford vs Manchester United kick-off time (13-08-2022):
Beijing (China) | UTC/GMT+8: 00:30
Jakarta (Indonesia) | UTC/GMT+7: 23:30
India (New Delhi) | UTC/GMT+5.30: 22:00
Italy (Turin) | UTC/GMT+2: 18:30
Spain (Madrid) | UTC/GMT+2: 18:30
Portugal and England (Lisbon/London) | UTC/GMT+1: 17:30
Rio de Janeiro (Brazil) | UTC/GMT-3: 13:30
New York (United States) | UTC/GMT-4: 12:30
Los Angeles (United States) | UTC/GMT-7: 09:30
Sources: ronaldo7.net / theguardian.com / manutd.com