03.08.2022 » How did Cristiano Ronaldo impact football?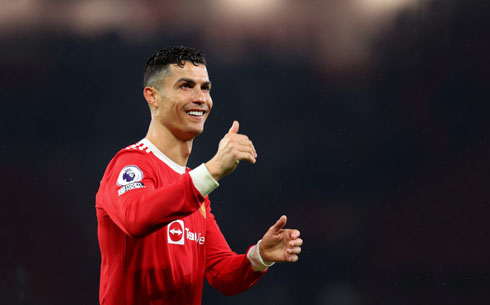 Very few names in the history of football have left such a big legacy like the one Ronaldo will leave once he retires from this sport. The Portuguese legend has broken hundreds of records and at the age of 37, he's still determined in collecting more titles and awards...
Cristiano Ronaldo's future is still up in the air. It is not known if the rumours are true about him moving to Spain and become a player of Atlético de Madrid. For now, the most extreme fans are beginning to place their bets on the Portuguese destination, hoping to win a sporting bet. Users are looking for immediate payouts, like instant withdrawal casinos. This payout is completed in minutes by the moment his next team is announced. But how has CR7 influenced football since he made his debut 20 years ago? Before acknowledging how much CR7's presence has influenced the football world, it is important to talk about his background. This will provide some context about the history of this remarkable player.
Cristiano Ronaldo - Highlights in 2022:
---

Ronaldo left his mark everywhere he has played at...
Cristiano Ronaldo Aveiro, son of Maria Dolores Aveiro and José Aveiro, was born to a humble family on February 5th, 1985, in Madeira, Portugal. He began his football career signing in with CD Nacional, and by the time he was 17, he had gained a well-earned reputation as a remarkable star-on-the-rise. In 2003, he joined Manchester United, where he would develop and grow as a player with astonishing success in both the 2006/07 and 2007/08 seasons. Sir Alex Ferguson himself acknowledged Ronaldo's talent and considered him to be up with the best in Manchester United's history. Regardless of the success found in Manchester United, Ronaldo was transferred to Real Madrid in 2009 for 80 million pounds. There he continued to thrive, becoming Real Madrid's top scorer of all time, leading the Merengues to win La Liga and four separate UEFA Champions Leagues.
In 2018, Ronaldo left Real Madrid to enrol in the Italian team Juventus until 2021. However, even during this short period, Ronaldo still stood out and helped the team achieve another Series A title. In 2021, he would re-join his old team Manchester United. Skipping to current 2022, Ronaldo continues to play with the Red Devils, and we are yet to see what awaits this champion in the future.
---

Ronaldo's World Cups and International Career
Ronaldo's steps in the international football scene have been nothing short of exceptional either. His first major international tournament would be the Euro 2004 celebrated in Portugal, where Greece beat them in the finals. He also participated in the 2006 World Cup, where he landed into some controversy with England. This was after he allegedly influenced the match's umpire into expelling fellow Manchester United teammate, Wayne Rooney.
In 2008, Ronaldo was tasked to be team captain for the Portuguese National Team. In the 2010 FIFA World Cup of South Africa, Ronaldo was selected to captain the Portuguese team again. There, they were eliminated in the last-16 round against Spain. Ronaldo rose above all expectations in the Euro 2012 held in Poland and Ukraine. Even though his team lost to Spain in the semi-finals, he was considered one of the tournament's best players.
However, the 2014 Brazil World Cup would prove to be a disappointing experience for Portugal. They were eliminated in the group stages, and Ronaldo could not perform at his best due to a knee injury.
Nevertheless, to offset this bump on the road, Ronaldo would lead the Portuguese team to victory in the Euro 2016 tournament held in France. Even though he was unable to fully participate in the finals, Portugal took home its first-ever major European tournament trophy, all under the leadership of Cristiano Ronaldo.
Portugal would move on to the 2018 World Cup hosted by Russia. Although, Ronaldo would fail at pivotal moments then, such as during a penalty against Iran and only scoring a goal out of six shots against Uruguay. But he would still perform outstandingly, especially against Morocco and Spain.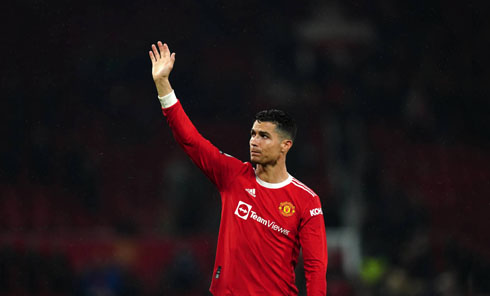 ---

Influence of Cristiano Ronaldo on Football
As a football player and a professional, Cristiano Ronaldo has proven to be one of the greatest of all time. Ever since his debut into the world of football, he has broken record after record in terms of goals, trophies, and championships. He holds four Champions Leagues, four Ballons d'Or and five Goal 50 awards, the record for most goals scored for both Real Madrid and Portugal, alongside many more records and titles he has earned during his career. This is why Ronaldo is destined to be remembered as one of the all-time greatest players in history.
This begs the question: what is his secret? Certain values characterise Cristiano Ronaldo: confidence, professionalism, perhaps a small amount of arrogance and competence in the field, which is constantly tuned and refined through training. He also has an innate ability to inspire his teammates to outperform themselves. In short, he has both the skills of a champion and a leader.
A true inspiration not just to football fans but to all those who wish to triumph. We cannot wait to see what new challenges Cristiano Ronaldo is yet to overcome...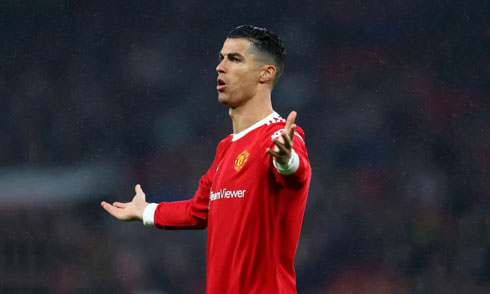 ---
Cristiano Ronaldo next game for Manchester United is on August 7, against Brighton. You can watch Manchester United vs Brighton, Real Madrid vs Eintracht, Juventus vs Atletico Madrid, Fulham vs Liverpool, Crystal Palace vs Arsenal, and Eintracht Frankfurt vs Bayern Munich, all matches provided from our football streams game pages.
Manchester United next game:
Manchester United vs Brighton Hove Albion kick-off time (07-08-2022):
Beijing (China) | UTC/GMT+8: 21:00
Jakarta (Indonesia) | UTC/GMT+7: 20:00
India (New Delhi) | UTC/GMT+5.30: 18:30
Italy (Turin) | UTC/GMT+2: 15:00
Spain (Madrid) | UTC/GMT+2: 15:00
Portugal and England (Lisbon/London) | UTC/GMT+1: 14:00
Rio de Janeiro (Brazil) | UTC/GMT-3: 10:00
New York (United States) | UTC/GMT-4: 09:00
Los Angeles (United States) | UTC/GMT-7: 06:00
Sources: ronaldo7.net / goal.com / bleacherreport.com