18.07.2022 » Ronaldo's future is still a question mark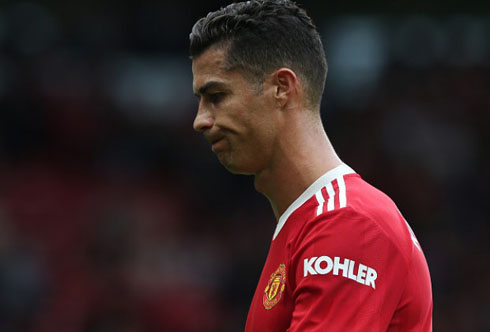 Everyone is trying to guess what's going in Ronaldo's head these days, as the Portuguese superstar is yet to join Manchester United pre-season works and is being linked with moves to different clubs in almost every single day of this summer...
Ronaldo's successful return to Manchester United last summer from Juventus surprised the world. In the past season, the Portuguese player has scored a total of 24 goals for the club. Although at the age of 37, Ronaldo's form and scoring ability is still at its peak. Ronaldo is making many moves to pressure to leave Manchester United, because he wants to be able to play in the prestigious Champions League playground. But most likely, Ronaldo will continue to stay for another season at Old Trafford. Will Ronaldo stay at Manchester United or will there be a new stop for the Portuguese legend? Please continue to follow to not miss any related information. Every little detail can also affect the odds offered by the bookies...
Ronaldo - This is why he wants to leave Manchester United:
---

If leaving Man United, where will Ronaldo go?
If leaving Old Trafford, then PSG, Chelsea, Bayern Munich or both Real and Atletico can be the next team Ronaldo joins. In the sunset years of his career, he does not want to waste any time playing the Europa League with Manchester United. All suggests that he is still looking for a chance to play in the Champions League next season.
According to the Thabet bookmaker, the odds for Ronaldo to join PSG are 14/1. With rumors that Neymar will leave, it is likely that PSG will search a player to replace the Brazilian forward. If so, then the reunion between the two top superstars in the world, Ronaldo and Messi in the same club, makes fans excited.
Meanwhile, Chelsea is also looking for a striker to fill the void of Romelu Lukaku. And a transfer is entirely possible because Ronaldo only has 12 months of contract left with the "Red Devils". The odds for Ronaldo to join Chelsea are 9/1. Some rumors from Portugal led everyone to believe that Ronaldo was also willing to join Bayern Munich. The odds offered by the bookie are 5/1. And the odds for the possibility of returning to Real Madrid are 11/2.
---

Will Manchester United let Ronaldo leave?
Manchester United released a statement saying that CR7 will stay at Old Trafford next season. Before CR7's offer to leave, United made a move to assert "Ronaldo is not for sale" and remains an important part of Erik Ten Hag's plan. the coach himself, Erik Ten Hag, has had a summer of missing targets and he has plans for this season. This is his first season at the club and he plans to let Ronaldo lead the team's attack before looking for another centre-back next summer. Although Ten Hag has made strong assertions that he wants Ronaldo to stay...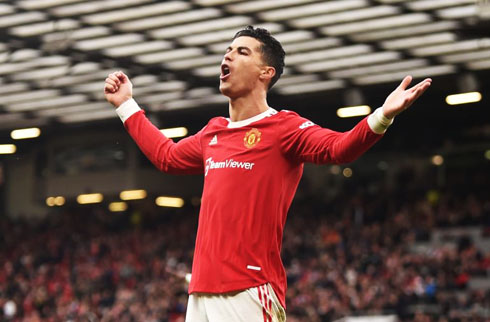 ---

Ronaldo's achievements at Manchester United
19 years ago, Ronaldo joined Manchester United during the summer. During his 6-year spell at the club, he scored a total of 118 goals. From those, 81 goals were scored in the Premier League, 11 in the FA Cup, 2 in the League Cup and 16 goals were scored in European competitions. Ronaldo also got himself 3 Premier Leagues, 1 Champions Leagu, 1 FIFA Club World Cup and 1 Ballon d'Or. Since he returned to bond with the club from last August until now, Ronaldo has already scored an impressive 24 goals in all competitions.
---

Ronaldo and the Ballon d'Or 2022
Expected to be awarded in the upcoming October, this year's Ballon d'Or 2022 has a big change of bright candidates. According to the odds offered by the bookies, Ronaldo is no longer on the list of top candidates to win the 2022 Ballon d'Or. Instead, the name Karim Benzema has the highest odds.
Some of the high-ranking names on the nomination list are Karim Benzema, Mohamed Salah, Kylian Mbappe, Robert Lewandowski, Kevin de Bruyne, Lionel Messi, Virgil van Dijk and Sadio Mane... The odds according to Thabet bookie are: Benzema (1/5), Mohamed Salad (1/5), Lewandowski (1/6), Messi (1/8), Mbappe (1/9) and Ronaldo (1/13). Will Ronaldo win another award? Or will the defending champion Lionel Messi keep the throne? The most likely to happen is that prestigious award will end up going to Benzema.
Above is some information shared above about the Portuguese player who has millions of fans around the planet. Now, as he approaches the final glorious years of his career, Ronaldo still tries to prove his bravery.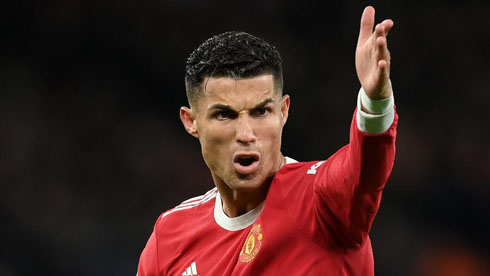 ---
Cristiano Ronaldo next game for Manchester United is on July 19, against Crystal Palace. You can watch Manchester United vs Crystal Palace, Real Madrid vs Barcelona, Inter Miami vs Barcelona, Man City vs Club America, RB Leipzig vs Liverpool, and Kawasaki vs PSG, all matches provided from our streaming soccer game pages.
Manchester United next game:
Manchester United vs Crystal Palace kick-off time (19-07-2022):
Beijing (China) | UTC/GMT+8: 18:10
Jakarta (Indonesia) | UTC/GMT+7: 17:10
India (New Delhi) | UTC/GMT+5.30: 15:40
Italy (Turin) | UTC/GMT+2: 12:10
Spain (Madrid) | UTC/GMT+2: 12:10
Portugal and England (Lisbon/London) | UTC/GMT+1: 11:10
Rio de Janeiro (Brazil) | UTC/GMT-3: 07:10
New York (United States) | UTC/GMT-4: 06:10
Los Angeles (United States) | UTC/GMT-7: 03:10
Sources: ronaldo7.net / dailymail.co.uk / theguardian.com