30.06.2022 » Ronaldo linked with moves to Chelsea, Bayern and AS Roma!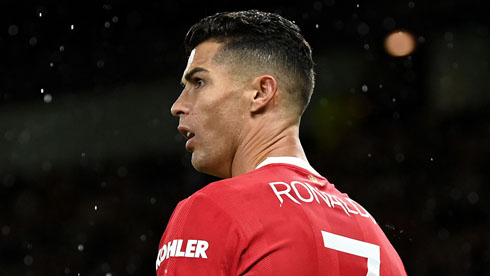 After a quite disappointing first season at Old Trafford, Cristiano Ronaldo seems determined to embrace a new challenge in his career, away from the club that welcomed him back less than a year ago... Can he shock the world of football with another surprising move?
This certainly hasn't been the season Ronaldo and United had dreamed of, with the club falling in the early stages of the UEFA Champions League knockout ties and finishing 6th in the Premier League, away from the much-needed Champions League spots. After such a bad campaign, the Red Devils didn't hesitate in hiring a new manager, Erik ten Hag, who was immediately tasked of leading a revolution in the squad, in which we should all expect many changes in the roster for the upcoming season. The club isn't exactly swimming in money, so unless the board manages to generate new cash flows from sites such as Roobet.com, they should be very cautious with every investment they make. There are definitely many issues at hand waiting to be solved by the time this article is being written, but one of the most important ones is Cristiano Ronaldo's future at the club. Will the Portuguese stay another season at Old Trafford or will the club allow the Portuguese forward to sign for another European giant?
Manchester United - Warming up for 2022/23:
---

Staying in the Premier League, but moving to London?
After the departure of Roman Abramovich from Chelsea, the club has met its new owner just a few weeks ago, when Todd Boehly, an American businessman, acquired the Blues after paying 3.2 billion US dollars. As expected, there have been multiple transfer rumors around the club in recent weeks and one of those was related to Cristiano Ronaldo.
According to multiple sources in England, Cristiano Ronaldo's agent, Jorge Mendes, had a meeting with Chelsea's new owner in order to discuss a potential transfer from Manchester to London. Money wouldn't exactly be a problem for Chelsea, even though Ronaldo is reportedly earning 385,000 GBP per week, which results in nearly 20 million GBP per year.
Nevertheless, it's hard to imagine Ronaldo leaving Old Trafford to join one of the biggest rivals in England. As much as the Portuguese superstar is desperate to leave, he shouldn't be very open to join a direct rival from United.
---

What about a new country and a new league?
It's public that Bayern Munich will have to deal with Robert Lewandowski's departure this summer and finding the right replacement is going to be vital in determining the success of next season. And what better alternative to the Polish striker than one of the most, if not the most, prolific striker this sport has ever seen?
Yes, Cristiano Ronaldo saw his name being linked to Bayern Munich last week, with reports claiming that the 37-year old forward would accept the challenge if the opportunity presents itself.
However, it didn't take long for Bayern's sporting director, Hasan Salihamidzic, to come to public and deny the rumors: «Ronaldo is a top player with an outstanding career. However, stories on a potential deal with Bayern are not true», commented the Bosnian.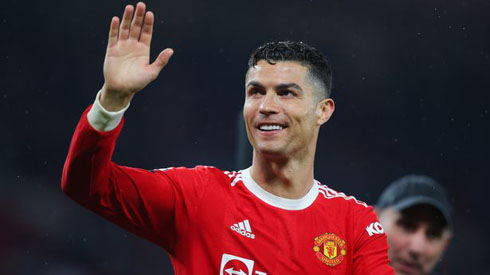 ---

Is a return to Italy in the plans?
Even though we all know José Mourinho and Cristiano Ronaldo are not each other's biggest fans, the two could end up working together for a second time in their careers, as multiple reports suggested that Ronaldo was considering a move to AS Roma. This could mean the Portuguese forward will return to Italy just one year after leaving, but this time he wouldn't be joining the dominating side, but rather one that has only won a single Serie A title in the past 40 years (in 2000-01).
Both Mourinho and Ronaldo share the same agent, Jorge Mendes, which is always fact to take into account when potential deals like these come up in the equation. Also, if we look back at the seasons the two have shared the same locker room in Real Madrid, it's easy to understand that the Portuguese manager was perfectly capable of getting the most out of Ronaldo, which allowed him to score an impressive amount of goals during that time.
With Ronaldo allegedly unhappy with United's behaviour in this transfer window, this might be the last chance for Mourinho and Ronaldo to join forces again. However, there's a small detail that could easily make collapse the foundations of a rumors like this. Just like Man United, the Italian club finished the Serie A in 6th position last season, which means they won't be playing Champions League football next season either. Nevertheless, if Ronaldo feels the Italian project is more ambitious than what he's seeing in Manchester, we might very well be surprised with another transfer soon...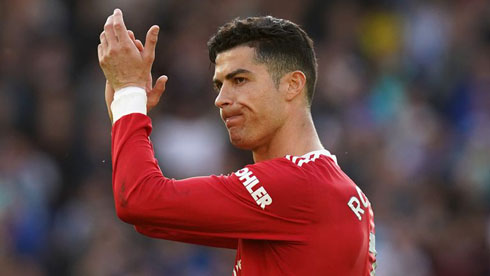 ---
Cristiano Ronaldo next game for Manchester United is on July 12, against Liverpool. You can watch Man United vs Liverpool, Real Madrid vs Barcelona, Olot vs Barcelona, Man City vs Club America, Everton vs Arsenal, and Kawasaki vs PSG, all matches provided from our live streaming game pages.
Manchester United next game:
Manchester United vs Liverpool kick-off time (12-07-2022):
Beijing (China) | UTC/GMT+8: 21:00
Jakarta (Indonesia) | UTC/GMT+7: 20:00
India (New Delhi) | UTC/GMT+5.30: 18:30
Italy (Turin) | UTC/GMT+2: 15:00
Spain (Madrid) | UTC/GMT+2: 15:00
Portugal and England (Lisbon/London) | UTC/GMT+1: 14:00
Rio de Janeiro (Brazil) | UTC/GMT-3: 10:00
New York (United States) | UTC/GMT-4: 09:00
Los Angeles (United States) | UTC/GMT-7: 06:00
Sources: ronaldo7.net / latimes.com / skysports.com