10.06.2022 » Ronaldo - A football enigma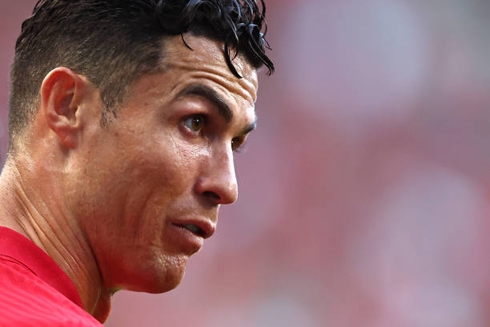 We all know how difficult it is to reach the top in any sport and Ronaldo definitely showed the world that determination and hard work can get you anywhere you want. The Portuguese star has had a career full of triumphs throughout the last two decades...
Born on the 5th of February 1985 in Funchal, Madeira, Portugal, Ronaldo is a professional soccer player who has engraved his name and legacy in the sands of time. Born on a small island in Portugal to parents who were struggling to make ends meet, fortune was not on his side. His parents could not afford to have a fourth child and his life would have been cut short if not for his destiny that insisted this exceptional man who would re-write the history of football must be born. Growing up was not rosy, as his father was a heavy alcoholic and the financial burden of the family rested on his mother, who worked as a cook and cleaner. Together with his family, they all lived in a tiny home with no electricity and Ronaldo had to share a room with his three siblings.
Cristiano Ronaldo - Far from finished:
---

A challenging childhood...
One word that comes to mind whenever the name Cristiano Ronaldo is mentioned is "passion" and therefore he is undoubtedly a top choice in many betting sites with an instant withdrawal option. Right from the early years of his life when he began to play, his passion for the sport was evident. While playing soccer with the local children, he would cry when they didn't play up to his standard. This resulted in him being nicknamed "Chorão", which means crybaby in Portuguese.
By the time he was 10 years old, he had already distinguished himself on the small island. At the age of 11, he left his family behind to go play at Sporting C.P's academy. During his time there, he faced a number of hardships: he was mocked for his Portuguese accent, endured poor living conditions, had to go to the local McDonald's to ask for leftover burgers, and had to leave school to focus solely on football. At 15, diagnosed with racing heart syndrome and had to go through surgery shortly after his treatment, he went right back to training.
At the age of 18, he showed just how exceptional he was and his performance caught the eye of Manchester United in Euro 2004 as they were invited to play against Portugal for the inauguration of their new stadium. He terrorized and dazzled the Man. United players with his speed and footwork, 6 days later, he arrived in Manchester.
---

Achievements in Manchester United
He was the first Portuguese player at Man. United and the most expensive teenager. In his debut match, he was fast and confident under pressure with his eyes shining with unbridled passion. He also debuted for the Portuguese national team at 18. At 19, he led Portugal to their first-ever major final in Euro 2004 and sobbed right on the pitch when they lost. While at Manchester United, he assisted the team in securing the F.A. Cup, 2 Football League Cup, 3 Premier League, FA Community Shield, UEFA Champions League and FIFA Club World Cup.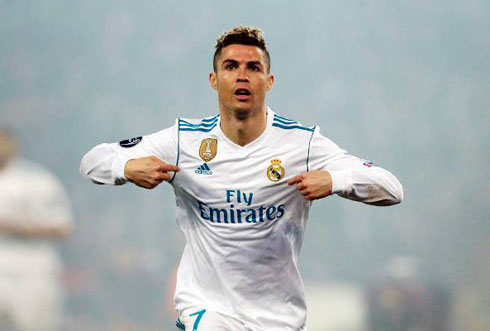 ---

Achievements in Real Madrid
Ronaldo appeared in Real Madrid at the Santiago Bernabéu on 6 July 2009. Zidane created a monster with Ronaldo scoring a total of 451 goals in 438 appearances during his time in Real Madrid. No one has scored more than Ronaldo throughout the club's entire history. Together with the team, he won 4 Champion League titles, 3 UEFA Super Cups, 3 Club World Club Cups, 2 LaLiga titles, 2 Spanish Super Cups, 4 Ballon d'Or, 3 Golden Boots, 2 Copa del Rey and 3 UEFA Best Player in Europe awards. With Portugal, he also won 1 European Championship in 2016 at the age of 32 despite his injury in the final. He was by the pitch yelling commands and motivating his team as a true captain. He hopped and jumped with his broken leg when Eder scored the goal that made Portugal champions of Europe.
---

Achievements in Juventus
As the most expensive player over 30, his 3 years spent at Juventus saw Ronaldo, together with the team win 2 Serie A, 2 Supercoppa Italiana, and one Coppa Italia. During this time, he also won the UEFA Nations League for Portugal and scored 101 goals in 134 appearances.
---

Back again in Manchester United
At 37 years old, Cristiano Ronaldo returned to Manchester United and has once again, defied all odds by scoring 24 goals and being named player of the year, in his first season back at the club.
---
Cristiano Ronaldo next game for Portugal is on June 12, against Switzerland. You can watch Switzerland vs Portugal, Austria vs France, Netherlands vs Poland, England vs Italy, Denmark vs Croatia, and Hungary vs Germany, all matches provided from our soccer live game pages.
Portugal next game:
Switzerland vs Portugal kick-off time (12-06-2022):
Beijing (China) | UTC/GMT+8: 02:45
Jakarta (Indonesia) | UTC/GMT+7: 01:45
India (New Delhi) | UTC/GMT+5.30: 00:15
Italy (Turin) | UTC/GMT+2: 20:45
Spain (Madrid) | UTC/GMT+2: 20:45
Portugal and England (Lisbon/London) | UTC/GMT+1: 19:45
Rio de Janeiro (Brazil) | UTC/GMT-3: 15:45
New York (United States) | UTC/GMT-4: 14:45
Los Angeles (United States) | UTC/GMT-7: 11:45
Sources: ronaldo7.net / olympics.com / realmadrid.com