31.05.2022 » Ronaldo looks onwards to his last World Cup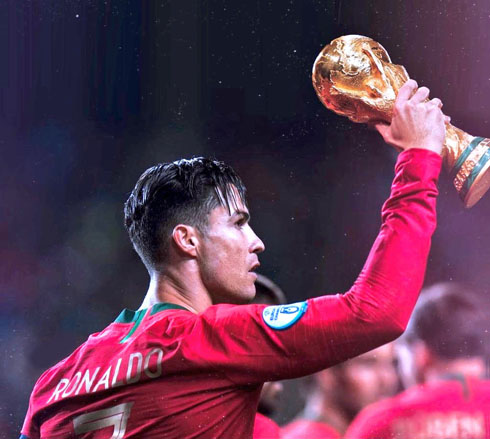 This year might be the last time we see Ronaldo playing in a World Cup tournament, as the Portuguese star turned 37 years old last February and should be retiring from professional football in a near future...
If you have been looking around the latest sports news, you may have noticed that Cristiano Ronaldo is the only player to have ever scored in all nine top tournaments in a row. If you were to look at the best free bets, you will see that Ronaldo is a good option for scoring in his tenth major tournament, too. Especially after knowing the group where Portugal is in, next to Uruguay, Ghana, and South Korea. The Portuguese Team will enter this stage as the major favorites to go through and the fans are naturally expecting Ronaldo to make the difference upfront, which is the same as saying that everyone expects Ronaldo to score multiple goals in the group stage.
Cristiano Ronaldo - His first World Cup:
---

A longevity record...
Only four other players have made it to five world cups: Buffon, Marquez, Matthaus, Carvajal, and Ronaldo is the fifth. Ronaldo is looking forward to the next world cup, which is hosted in Qatar during winter later in the year. "The years go by, but the objectives always remain the same," Ronaldo posted on his Instagram.
The World Cup in Qatar will mark a 10th straight major tournement, which started in the 2004 European Championship. From then, he has been a part of four world cups and four other Euro competitions. His biggest achievement so far was helping Portugal win the Euros in 2016. In these 9 competitions so far, Ronaldo has scored at least once in each one of them - the only player to do so. With 115 national team goals, Cristiano will also be looking to reach new goalscoring heights in the Middle East.
In the 17 world cup games that he has played, Cristiano has won six, lost six, and drew five. Whilst winning the Euros was a dream come true, the very last achievement he recognises as having is to help win Portugal a World Cup. By the time the 2026 World Cup comes around, Ronaldo will be 41. Although he claims to be "bothered" about being asked so frequently how long he intends to keep playing, he understands that this could be his last World Cup. "I'm the one in charge [of my career], full stop," he told the press in Porto. "A lot of people ask this question. I'm the one who will decide my future. If I feel like playing more, I play and if I don't feel like playing, I don't play."
It's not inconceivable to imagine a 41-year-old Ronaldo playing in a World Cup, given his reputation for keeping his body healthy as well as his adaption to becoming a more traditional centre forward, as opposed to a left-sided attacker. This gives greater scope for goal poaching at an age where he cannot run as much distance across the pitch.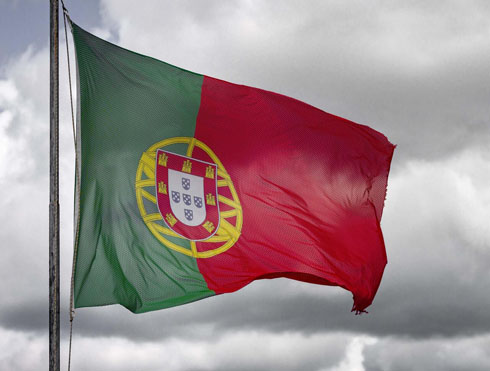 ---

Qatar 2022 - The fixtures
Portugal qualified as a top seeded team in group H. The other countries in their group are Ghana, Uruguay, and South Korea. Not the most difficult group by any stretch, but there are no easy games in a World Cup. This is a potentially high-scoring group too, something that Ronaldo will relish.
Portugal's first game will be on the 24th of November against Ghana, with the following group games played on the 28th and 2nd of December against Uruguay and Korea respectively.
Should Portugal come top of their group, in which they're expected to do so, they will face second place of Group G. In Group G, there are Brazil, Serbia, Switzerland, and Cameroon.
Ronaldo currently has 15 goals across the past four World Cups that he has played in. This makes him the second top goal scorer in World Cup history - with Klose in pole position at 16 goals. Beyond winning the competition, this record will be something that Ronaldo has in his mind to beat...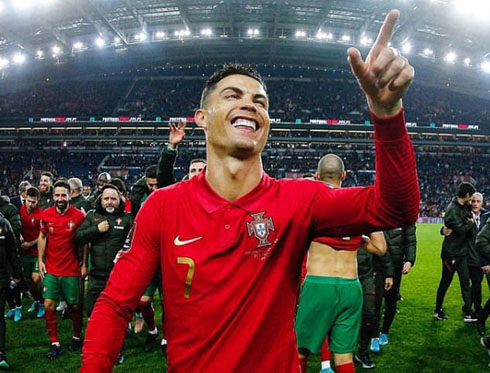 ---
Cristiano Ronaldo next game for Portugal is on June 2, against Spain. You can watch Spain vs Portugal, France vs Denmark, Italy vs Argentina, Scotland vs Ukraine, South Korea vs Brazil, and Poland vs Wales, all matches provided from our soccer live game pages.
Portugal next game:
Spain vs Portugal kick-off time (02-06-2022):
Beijing (China) | UTC/GMT+8: 02:45
Jakarta (Indonesia) | UTC/GMT+7: 01:45
India (New Delhi) | UTC/GMT+5.30: 00:15
Italy (Turin) | UTC/GMT+2: 20:45
Spain (Madrid) | UTC/GMT+2: 20:45
Portugal and England (Lisbon/London) | UTC/GMT+1: 19:45
Rio de Janeiro (Brazil) | UTC/GMT-3: 15:45
New York (United States) | UTC/GMT-4: 14:45
Los Angeles (United States) | UTC/GMT-7: 11:45
Sources: ronaldo7.net / manutd.com / statista.com