27.05.2022 » 5 clubs Ronaldo could join after Manchester United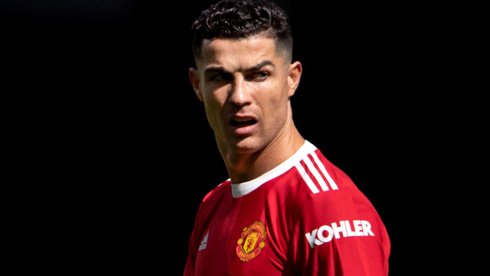 The summer is coming and as we've seen in numerous occasions in the past, there's a lot of speculation going around Cristiano Ronaldo's future, especially after a quite disappointing season from his current club, Manchester United...
With the football fixtures for this season coming to an end, the transfer rumours start spiralling for a number of high key players in the Premier League. A lot of attention is being put on where Paul Pogba from Man United will go or will he stay? What's happening with Lukaku over at Chelsea and will Salah sign a new contract with Liverpool? Norwegian star Erling Haaland has announced he will be signing for Man City which is sure to have an impact on how the transfer market will play out this year. But what will be happening to Man United's top goal scorer Cristiano Ronaldo this year? Is he in the new manager Erik ten Hag's plans for the future or will he be sold, leaving Man United yet again in the transfer market for a new striker? Below we look into five clubs Ronaldo could join after Manchester United.
Cristiano Ronaldo - Still making the difference:
---

Inter Miami
The MLS is a league that is continuously growing, year in and year out. Many star players have made the move to the MLS as their career starts to end. Could this be the same for Cristiano Ronaldo?
Inter Miami is owned by superstar David Beckham who is known to be a big admirer of Cristiano Ronaldo (Let's be honest, who isn't). Would a big-money move to his team be on the cards or would Ronaldo prefer to move to a different team? Only time will tell but we wouldn't put the MLS out of the picture. Especially as Ronaldo could make a big difference to Inter Miami helping them become a stronger, more competitive team.
---

Sporting Club de Portugal
Could Sporting Lisbon be the fairytale ending to Cristiano Ronaldo's extremely successful career that has seen him win countless amounts of trophies and accolades? Having started his career at Sporting Lisbon, this would certainly be a fitting way to end his career where he started. Ronaldo still has plenty of determination in him and would make a huge impact, making Sporting Lisbon an even stronger team. The question is can they afford the wages to sign Ronaldo or would he be willing to take a pay cut to join the club that gave him his professional debut.
---

PSG
Lionel Messi and Cristiano Ronaldo in the same team - could this possibly happen? Many people will have their fingers crossed for the move to take place. It would be a huge statement from PSG to bring Ronaldo to the Le Parc des Princes and would bring plenty of revenue to the owners. Can you imagine having an attacking lineup of Kylian Mbappe, Lionel Messi, Cristiano Ronaldo and Neymar - Surely they would win the Champions League! Still, Ronaldo hasn't indicated he would like to move and nothing has materialised yet. That said, the transfer market is a crazy world and stranger things have happened.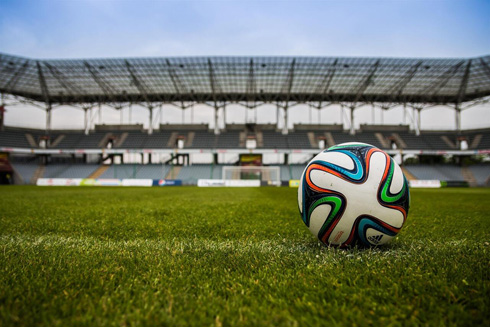 ---

Real Madrid
Whenever you read transfer rumours about Cristiano Ronaldo, you can always bet Real Madrid will be mentioned. A return to the club that he was so successful at? It certainly wouldn't be something any of us would be surprised to hear about. Making 438 appearances, he scored 451 goals, assisted 96 times and won 4 European Cups, 3 Club World Cups, 3 UEFA Super Cups, 2 La Liga titles, 2 Copas del Rey and 2 Spanish Super Cups - a huge achievement which is why so many people say Ronaldo is the best player in the world. This is also why Ronaldo was a deserved winner of the Ballon d'Or so many times.
---

Retirement
None of us wants to hear it but could retirement be the next stage of Cristiano Ronaldo's career? He has been a professional player for many, many years and maybe after Man United it would be the time to hang up his boots. It hasn't been hinted at yet and this is pure speculation but let's face it, Ronaldo is coming to the end of his incredible career that has led to him becoming one of the greatest players anyone has set their eyes upon. Maybe he has one more team in him or maybe he is thinking of playing for Man United for a few more years, only time will tell.
There are so many different clubs that Ronaldo could join, after all who wouldn't want to sign him. He brings you goals, assists and a winners mentality. Just look at this season for Man United, he managed to score 18 goals and assist 3 times in 30 appearances in the Premier League. In the Champions League he managed 6 goals in 7 appearances - not bad for someone who is 37 years of age!
Do you think Cristiano Ronaldo will retire after playing for Man United or do you think he will sign for another club? Which club do you think he will sign for? Do you agree with the clubs mentioned above? Let us know in the comment box below.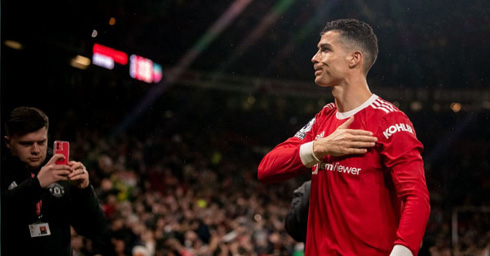 ---
Cristiano Ronaldo next game for Portugal is on June 2, against Spain. You can watch Spain vs Portugal, Liverpool vs Real Madrid, Italy vs Argentina, Scotland vs Ukraine, AS Roma vs Feyenoord, and Poland vs Wales, all matches provided from our football live game pages.
Portugal next game:
Spain vs Portugal kick-off time (02-06-2022):
Beijing (China) | UTC/GMT+8: 02:45
Jakarta (Indonesia) | UTC/GMT+7: 01:45
India (New Delhi) | UTC/GMT+5.30: 00:15
Italy (Turin) | UTC/GMT+2: 20:45
Spain (Madrid) | UTC/GMT+2: 20:45
Portugal and England (Lisbon/London) | UTC/GMT+1: 19:45
Rio de Janeiro (Brazil) | UTC/GMT-3: 15:45
New York (United States) | UTC/GMT-4: 14:45
Los Angeles (United States) | UTC/GMT-7: 11:45
Sources: ronaldo7.net / skysports.com / mlssoccer.com / bleacherreport.com