24.05.2022 » Cristiano Ronaldo: A phenomenal athlete and inspirational role model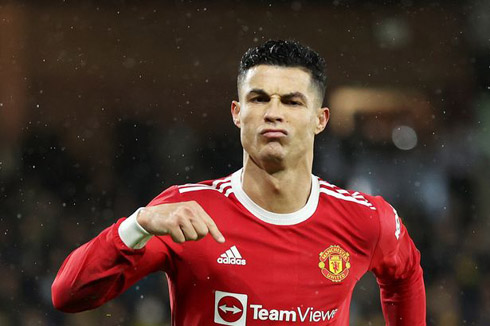 It's been a long journey since Ronaldo first debuted as a professional football player, back in 2002. The Portuguese legend became a true hero for millions of fans not only for what he has accomplished on the field, but also for the man he became...
There are very few athletes as accomplished and revered as the Portuguese legend, Cristiano Ronaldo. The 37-year old is a phenomenal soccer player who has achieved remarkable things, both on and off the field. He was won pretty much every title and individual award a professional footballer can aspire to, but even at his current age, he doesn't seem to have lost the motivation and the drive to keep improving on a daily basis and pursuing success. This blog post will look at part Ronaldo's life story and discuss why he is an inspirational role model for people of all ages.
Cristiano Ronaldo - A true inspiration:
---

Cristiano Ronaldo's History and Early Life
Cristiano Ronaldo was born on February fifth, 1985, on the Portuguese island of Madeira. His mother, Maria Dolores dos Santos Aveiro and father José Dinis Aveiro raised him along with his two older sisters, Kátia and Elma.
Growing up, Ronaldo had to help his family by working as a street cleaner and selling fruit. When he was just twelve years old, Ronaldo's talents as a soccer player were noticed by Sporting Lisbon, one of Portugal's biggest soccer clubs.
He was signed to the team's youth academy and began his journey to becoming one of the greatest soccer players.
---

Ronaldo's Career
Ronaldo began his career as a youth player for Andorinha, where he played for two years before signing with C.D. Nacional. Ronaldo was then signed by Portuguese giants Sporting Clube de Portugal in 1997, at the age of 12.
In 2003, Ronaldo was signed by the English club Manchester United for £12.24 million, making him the most expensive teenager in English football history. Ronaldo spent six years at Manchester United, winning three Premier League titles, one UEFA Champions League title, and one FIFA Club World Cup title.
In 2009, Ronaldo was signed by the Spanish club Real Madrid for a world-record fee of £80 million. He spent nine seasons at Real Madrid, winning four UEFA Champions League titles, two La Liga titles, and two Copas del Rey.
In 2018, Ronaldo signed with the Italian club Juventus for €100 million. Since then, he has won two Serie A titles and one Supercoppa Italiana with Juventus.
In 2022, Ronaldo went back to Manchester United in England for €12.85 million. This surprised many, as Ronaldo had previously stated that he would never play for another English club after leaving Manchester United in 2009.
---

Ronaldo's accomplishments
Since joining Sporting Lisbon's youth academy, Ronaldo has accomplished many great things.
● He has won five Ballon d'Or awards, which are given to the best soccer player in the world each year.
● He has also won four European Golden Shoes, given to the leading goal scorer in Europe each season.
● Ronaldo has played for some of the biggest soccer clubs globally, including Real Madrid, Manchester United, and Juventus.
● He is currently the captain of Portugal's national team and is one of the most famous athletes in the world. Ronaldo's accomplishments on the field are impressive, but he has also done a lot to give back to his community.
● He has founded the Cristiano Ronaldo Foundation, which helps children in need.
● He has also donated money to various charities and causes throughout the years.
● Also, Ronaldo is a UNICEF Goodwill Ambassador, which helps raise awareness for children's rights. Ronaldo's work off the field makes him an even more inspirational role model for people of all ages.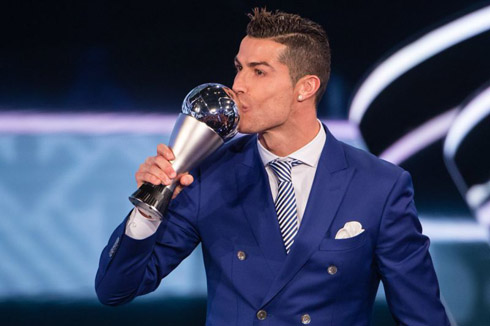 ---

Why Ronaldo is an Inspirational Role Model
Ronaldo is more than just a talented soccer player. He is an inspiration to people all over the world. His story of overcoming poverty and becoming one of the greatest soccer players in history is truly inspirational.
Ronaldo's work off the field also makes him a role model for people of all ages. He has shown that it is possible to make a difference, even if you are not wealthy or famous. Ronaldo is proof that anything is possible if you work hard and never give up on your dreams.
No matter your circumstances, you can achieve anything if you put your mind to it. That is the message that Ronaldo sends to people worldwide, and it is one that everyone should remember.
When you see Ronaldo play soccer, it is easy to forget that he was once a poor boy from Madeira, Portugal. He has come so far, and he is proof that anyone can achieve their dreams if they are willing to work hard.
Ronaldo is a fantastic athlete and an inspiration to people worldwide. If you ever need proof that anything is possible, look no further than Ronaldo. He is living proof that the impossible is nothing.
---

Ronaldo's Life Outside Football
In addition to being an incredible athlete, Ronaldo is also a successful businessman. He has endorsements with some of the biggest brands in the world, including Nike, Herbalife, and KFC. Cristiano also has his line of clothing, CR7 by Cristiano Ronaldo. And if that wasn't enough, he also has a hotel in his hometown of Madeira, Portugal.
This shows that you should be flexible and not dwell on one thing. You can explore other opportunities in life, like learning how to buy on PancakeSwap, or you can become an influencer on social media. Whatever you do, don't limit yourself to one thing.
Ronaldo's success goes beyond just business. He is also an active philanthropist. He has a foundation that provides financial assistance to children and young adults with cancer and other serious illnesses. He has also donated millions of dollars to relief efforts for victims of natural disasters, such as the earthquake in Haiti and the tsunami in Japan.
In addition, Ronaldo is also a published author. He has written two books: "Moments" and "Dreams." In "Moments," Ronaldo chronicles his life and career up to the 2014 World Cup. In "Dreams," he talks about his childhood and what it was like growing up in Madeira. The two books are both best-sellers.
Finally, Ronaldo is also a dedicated humanitarian. He has worked with numerous charitable organizations, such as UNICEF, World Vision, and Save the Children. He has also been named a goodwill ambassador for UNICEF.
All in all, Ronaldo is not just an incredible athlete but also an inspiring role model. He has shown that it is possible to achieve success in multiple areas of life. He is a true inspiration to us all.
---

Ronaldo's finances
In 2016, Forbes named Ronaldo the world's highest-paid athlete, with earnings of $88 million. In 2017, he was again named by Forbes as the world's highest-paid athlete, with total earnings of $93 million. These staggering amounts of money come from various sources: his salary, bonuses, and endorsements.
For instance, Ronaldo earns an annual salary of $27 million from his club, Manchester United. In addition, he has numerous lucrative endorsement deals with major brands such as Nike, Herbalife, and Tag Heuer. These deals are worth tens of millions of dollars per year.
Ronaldo is a money-making machine. But what is even more impressive is how he has used his wealth to help others.
---

Final thoughts
Ronaldo is one of the most famous soccer players in the world. He is also one of the highest-paid athletes and has a successful business career. But what makes Ronaldo truly special is his philanthropy work and dedication to helping others. He is an inspiration to people worldwide, and he proves that anything is possible if you are willing to work hard.
If you're ever feeling down or like you can't achieve your dreams, remember Ronaldo's story and be inspired by his example. With hard work and determination, anything is possible.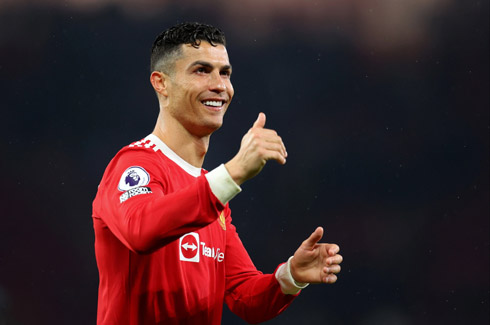 ---
Cristiano Ronaldo next game for Portugal is on June 2, against Spain. You can watch Spain vs Portugal, Liverpool vs Real Madrid, Italy vs Argentina, Scotland vs Ukraine, AS Roma vs Feyenoord, and Poland vs Wales, all matches provided from our streaming live game pages.
Portugal next game:
Spain vs Portugal kick-off time (02-06-2022):
Beijing (China) | UTC/GMT+8: 02:45
Jakarta (Indonesia) | UTC/GMT+7: 01:45
India (New Delhi) | UTC/GMT+5.30: 00:15
Italy (Turin) | UTC/GMT+2: 20:45
Spain (Madrid) | UTC/GMT+2: 20:45
Portugal and England (Lisbon/London) | UTC/GMT+1: 19:45
Rio de Janeiro (Brazil) | UTC/GMT-3: 15:45
New York (United States) | UTC/GMT-4: 14:45
Los Angeles (United States) | UTC/GMT-7: 11:45
Sources: ronaldo7.net / statista.com / bbc.co.uk