15.05.2022 » Cristiano Ronaldo and his amazing stats for your betting odds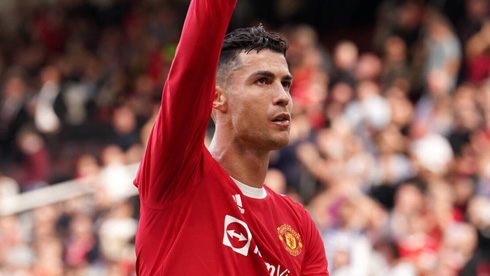 There are plenty of betting odds related to the Portuguese football talent. If you want to win, you must study his recent performances very carefully, as we will be showing in this article...
Since Cristiano Ronaldo decided to come back to Old Trafford this summer, the transfer has been one of the biggest stories in the football world. Before CR7 left Man United in 2009, he was already one of the top soccer players in the world, and his performances were outstanding. That's why fans of the Red Devils were so excited when he returned. Let's take a look at Ronaldo's stats this season to see whether he has met the expectations at Old Trafford. It's also important to review the superstar's performances in the last few years. For those who want to learn more about Cristiano Ronaldo betting odds, read this article carefully and you will find helpful information. Also, if you want to bet on different categories, you can choose F8bet bookmaker and get started.
Cristiano Ronaldo - Impossible moments:
---

Ronaldo's stats in Italy...
The 2020-21 season marked his last year in Italy before moving to England and joining the Red Devils. His team wasn't successful, however, he did impress the world of football with his individual statistics.
At the Round-of-16 knockout stages in the Champions League, Juventus were knocked out by Porto. By the end of the season, Inter Milan made history by achieving their 9th Serie A triumph. It was no surprise to anyone when Ronaldo left the club in the summer, followed by the Bianconeri's manager, Andrea Pirlo.
Nevertheless, Ronaldo still achieved one trophy for Juventus. That was the final game of the Coppa Italia, when Juve managed to beat Atalanta.
In the Serie A, Ronaldo won the Capocannoniere award for the first time with 29 goals in 33 league games. If we combine all competitions, he scored 36 goals in 44 games. To make it easy for you to compare, he scored 28 goals in the first season he played for Juventus, and 37 goals in the following one.
These stats and figures will be useful if you are into betting. If you want to bet on his performance in upcoming seasons with Man United, these stats could be handy.
---

Expectations when a superstar returns home
The future of Cristiano Ronaldo after leaving Juventus was a huge topic over the summer. There was plenty of speculation over a possible transfer move, and he finally chose to return to Old Trafford after 12 years.
Until now, CR7 is undoubtedly one of the most brilliant players in the world of football. Despite the fact that he is 37 years old, his skills and talent remain unquestionable. This return to England raised the hope among United fans to witness the victorious time of the Red Devils again.
However, we need to consider the time that Ronaldo played at Juventus. During three years, he didn't achieve any Champions League title. Even so, fans of the team still believe that his return would be a huge milestone in his career.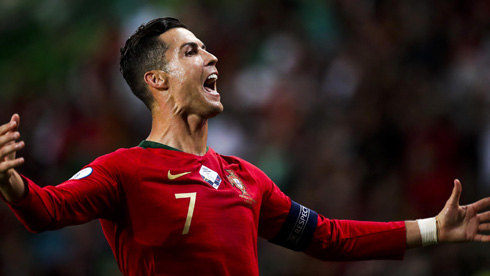 ---

The amazing performance of Cristiano Ronaldo in the beginning
In the 2021-22 Premier League season, CR7 didn't disappoint his fans as he scored two goals in his first game after returning to Old Trafford. It all happened in the game between Man United and Newcastle on September 11, 2021. Man United won eventually win the game by 4-1.
Unfortunately, the first Champions League appearance was not satisfactory and the team lost 2-1 to Young Boys. On the bright side, CR7 scored a goal and created an opportunity for a potential penalty, which was denied. He was substituted later in that game...
The amazing comeback didn't stop by there, as Cristiano Ronaldo stole the show at West Ham by scoring for a third game in a row. The game ended with a 2-1 win for Man United.
In the EFL Cup game against West Ham, CR7 stood out once again. When he came back for the Premier League, it was the first time since he had returned to Old Trafford where he couldn't score a goal. Man United also lost 1-0 to Aston Villa.
However, he didn't make his fans wait for long when he scored again in the Champions League game against Villarreal. CR7 helped the Red Devils win by 2-1 at Old Trafford.
In spite of having an amazing performance from the beginning, CR7 had to stay on the bench for the game against Everton. A lot of people questioned the decision, including Ferguson, but it was not his time to rule anymore. His appearance in the game at the last minutes didn't bring any luck to the team, as the Red Devils ended the game with a 1-1 draw.
---

The struggles of a superstar
In an away Premier League game against Leicester, Ronaldo was back, but he struggled to score. As a result, Man Utd lost 4-2. This loss created some pressure on the manager of the club. But it was nothing compared to the loss to Liverpool that was about to come...
In the following game, Cristiano Ronaldo made an exciting comeback with a 3-2 win against Atalanta. However, the club's fans weren't going to be happy for a long time. The game with Liverpool was a nightmare for both the fans and the players. They were thrashed 5-0 at Old Trafford and even Ronaldo's goal in the second half ended up being disallowed.
The pressure was pilling up on Ole Gunnar Solskjaer and his position was in danger. Nevertheless, the Portuguese superstar helped easing the pressure when he scored in a 3-0 win at Tottenham. He also contributed to a 2-2 draw with Atalanta in the group stages of the Champions League.
One more time, disappointment and frustration would spark among the fans as Man Utd were easily beaten 2-0 at home, just a few days later and against their local rivals Man City.
Taking a break from England, CR7 supported Portugal in a World Cup game, but they lost to Serbia and had to face a World Cup playoff.
The return to Old Trafford wasn't that successful, as Man United got defeated 4-1 by Watford in a Premier League's game. Ronaldo was still mentioned though, as he assisted Donny Van de Beek to score the only goal for his team in the game.
CR7 is undoubtedly a football superstar, however, fans must admit that he has not been at his best. Hopefully the information and the stats provided in this article will help you win on any Cristiano Ronaldo betting odds. Good luck!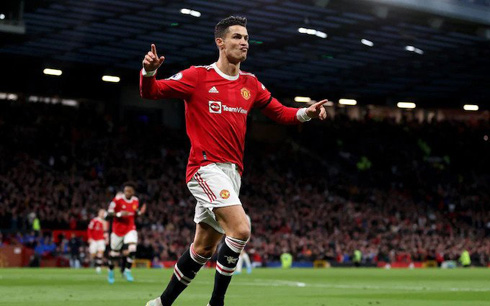 ---
Cristiano Ronaldo next game for Manchester United is on May 22, against Crystal Palace. You can watch Crystal Palace vs Manchester United, Eintracht vs Rangers, PSG vs Metz, Southampton vs Liverpool, Newcastle vs Arsenal, and Juventus vs Lazio, all matches provided from our live football game pages.
Manchester United next game:
Crystal Palace vs Manchester United kick-off time (22-05-2022):
Beijing (China) | UTC/GMT+8: 23:00
Jakarta (Indonesia) | UTC/GMT+7: 22:00
India (New Delhi) | UTC/GMT+5.30: 20:30
Italy (Turin) | UTC/GMT+2: 17:00
Spain (Madrid) | UTC/GMT+2: 17:00
Portugal and England (Lisbon/London) | UTC/GMT+1: 16:00
Rio de Janeiro (Brazil) | UTC/GMT-3: 12:00
New York (United States) | UTC/GMT-4: 11:00
Los Angeles (United States) | UTC/GMT-7: 08:00
Sources: ronaldo7.net / usatoday.com / skysports.com