09.05.2022 » Ronaldo charges a million per post on Instagram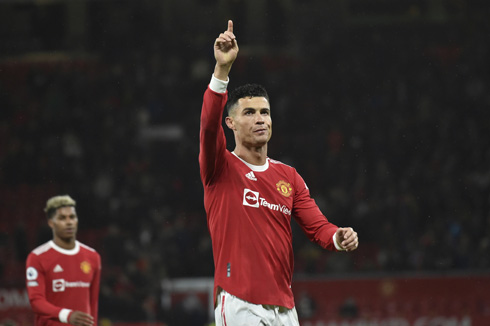 We all know the story behind Ronaldo's transformation to become a true goalscoring machine over the years. What some of you may not know very well however, is how Ronaldo transformed his social media into a money-making factory due to the Portuguese star's popularity...
The Manchester United footballer pockets a large amount of money for posting on his social network, which includes Facebook, Instagram, Twitter, among others. Cristiano Ronaldo, who has been selected to FIFA's best XI in pretty much every year for the past two decades, is one of the highest paid and highest market value footballers in the world, leaving most of the competition miles behind. Nowadays he may no longer enjoy so many economic privileges as he did in a recent past, but he still sees Instagram as a great source of income, because for each post he publishes, he still earns a great amount of money...
Cristiano Ronaldo - How does CR7 make so much money on Instagram:
---

A very strong presence on social media...
Cristiano Ronaldo is a celebrity not only on the soccer field but also on virtual platforms. This star from Portugal got the number one spot in the Instagram Rich List 2021 ranking and is one of the personalities who earns the most money for making a publication with a brand on their social networks. Quoted in the sports field as one of the best soccer players in the world, the Portuguese knew how to take advantage of the boom of this social network, in which he already has more than 400 million followers.
Other film and music personalities are also very well ranked in this ranking. Based on the latest figures recorded by the British company Hopper HQ, the Portuguese star charges an average of 1.6 million dollars for uploading an image to his profile with a product of a certain brand.
Different brands approach Cristiano Ronaldo and his more than 400 million followers on Instagram to ask him to promote their products, for which the Manchester United player receives income, but as long as his post is sponsored, it's not just going up for the sake of going up.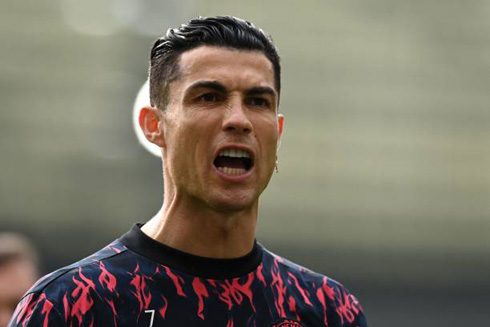 ---

How much does Cristiano earn per photo or story on Instagram?
According to reports and metrics from the social network, the reach of the publications is so great that it ensures at least 40% of its total followers, which could translate into 156 million people seeing what he uploads.
After this number, it was reported that Cristiano Ronaldo earns around 1 million 400 thousand euros per post, a figure that is very close to what he perceives as a footballer, since by leaving Juventus to sign with Manchester United, he reduced his salary.
According to international media, Cristiano Ronaldo earns 2.6 million euros a month, so from the comfort of his home and without much effort, he could add to his bank account a month of physical work with two posts on IG. CR7 has stood out on the pitch as one of the best footballers in the world, because despite having tried his luck in Portugal, England, Spain and Italy, he always looks like a benchmark.
Social media is considered very important for marketing, that is why they are starting to replace the role of traditional promotional media such as TV and newspapers. Now almost all companies advertise their products through popular social media such as Facebook, Twitter, and Instagram, including those engaged in gambling such as asiabet8888.com. Hopefully this article is useful and you have a great day!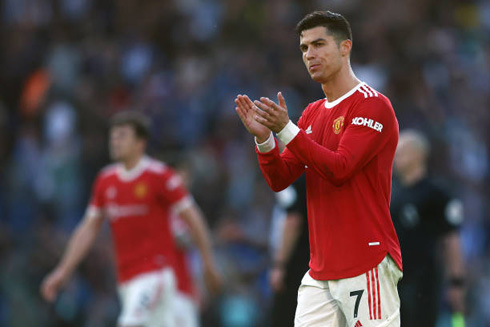 ---
Cristiano Ronaldo next game for Manchester United is on May 22, against Crystal Palace. You can watch Crystal Palace vs Man United, Real Madrid vs Levante, Barcelona vs Celta de Vigo, Wolverhampton vs Manchester City, Leeds United vs Chelsea, and Aston Villa vs Liverpool, all matches provided from our live soccer game pages.
Manchester United next game:
Crystal Palace vs Manchester United kick-off time (22-05-2022):
Beijing (China) | UTC/GMT+8: 23:00
Jakarta (Indonesia) | UTC/GMT+7: 22:00
India (New Delhi) | UTC/GMT+5.30: 20:30
Italy (Turin) | UTC/GMT+2: 17:00
Spain (Madrid) | UTC/GMT+2: 17:00
Portugal and England (Lisbon/London) | UTC/GMT+1: 16:00
Rio de Janeiro (Brazil) | UTC/GMT-3: 12:00
New York (United States) | UTC/GMT-4: 11:00
Los Angeles (United States) | UTC/GMT-7: 08:00
Sources: ronaldo7.net / si.com / insider.com