27.04.2022 » Ronaldo's life after football: Multi-million businesses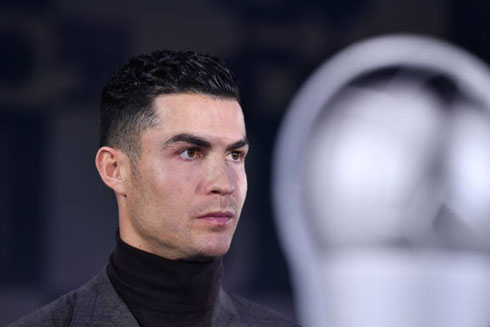 Earlier this year, ahead of Portugal's decisive World Cup playoff, Ronaldo made it clear that he will end his career when he wants to. Nonetheless, the player has been preparing for his eventual retirement for some years now. In addition to the pitches where he made history, the Portuguese star has invested in several businesses over the years, making millions and trailing his path as a successful businessman.
At the age of 37, Cristiano Ronaldo's future in football has been the focus of extensive speculation. His return to Manchester United didn't pan out as planned, with Ole Gunnar Solskjær being sacked mid-season, Ralf Rangnick's short spell in the manager's seat and plenty of underwhelming performances from the Red Devils. To add insult to injury, their cross-city rivals continue to fly high in Europe, with Champions League betting online currently pricing them as favourites to win the competition. For Manchester United, however, it is becoming increasingly likely that they will miss out on the UEFA Champions League next year, with both Arsenal and Tottenham finding themselves in a more privileged position to secure the much-wanted 4th place in the Premier League standings...
Cristiano Ronaldo - Heat Waves:
---

Investing in different businesses...
Nonetheless, in the business world, Ronaldo is soaring as an investor. In 2020, Ronaldo's fortune was valued at 895€ million, making him the first footballer to join the multi-millionaires club, which already included two other sports legends: golfer Tiger Woods and boxer Floyd Mayweather. Moreover, it is estimated that Ronaldo's revenues from outside football now stand at 49€ million per year.
To this day, he has never disclosed when his career as a player would come to an end, but one thing is certain: he will not disappear from the spotlight.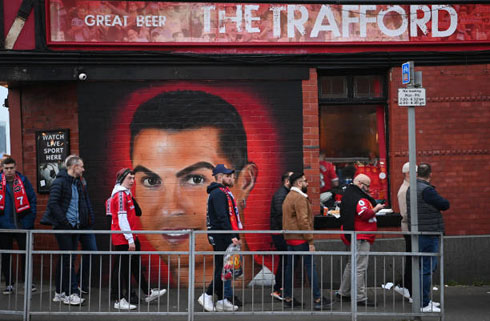 ---

Hair transplants, tourism and brands
One of Ronaldo's most recent and well-known investments is the Insparya hair clinics - dedicated to hair transplants. Insparya has recently announced a 40€ million investment that will see new clinics open in Milan, Paris, Rome and Dubai. In 2021, the company grew and the turnover was 33.6€ million, with a profit of 8€ million, in net income.
Furthermore, Ronaldo has also heavily in the hospitality industry. Created in 2015, Pestana CR7 Lifestyle Hotels is a brand that results from a joint venture between the Pestana Hotel Group, the largest Portuguese hotel group, and the player. This partnership has already spawned the creation of five official Ronaldo hotels located in Funchal, the centre of Lisbon, Marrakech, on Gran Vía, in Madrid and Times Square, NYC.
Ronaldo is also known for owning his personal brand, CR7, which operates in the beauty industry. To date, the player has launched five perfumes part of the CR7 Fragrances series, created a network of gyms (CR7 Crunch Gyms), a line of shirts and pants, a museum in Madeira, a sunglasses brand and he even sells his line of blankets. Yet, his businesses don't stop here, there are also underwear and footwear lines and "7Legend" - a digital platform specialising in sports.
Ultimately, it is clear that when Ronaldo decides to put an end to his football career, he will have plenty of opportunities waiting for him. Moreover, it is also likely that he'll relocate to Portugal as he is currently building a mansion at Quinta da Marinha, in Cascais, just outside Lisbon, with a land area of 8,991 square meters.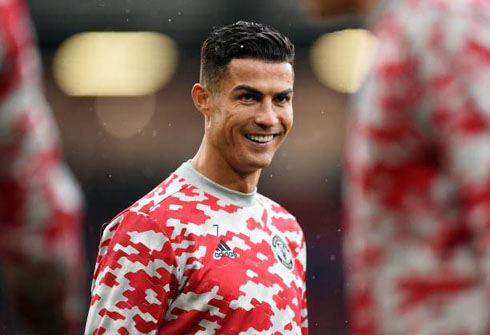 ---
Cristiano Ronaldo next game for Manchester United is on April 28, against Chelsea. You can watch Man United vs Chelsea, Feyenoord vs Marseille, Bologna vs Inter, Leicester City vs Roma, Liverpool vs Villarreal, and RB Leipzig vs Rangers, all matches provided from our live soccer game pages.
Manchester United next game:
Manchester United vs Chelsea kick-off time (28-04-2022):
Beijing (China) | UTC/GMT+8: 02:45
Jakarta (Indonesia) | UTC/GMT+7: 01:45
India (New Delhi) | UTC/GMT+5.30: 00:15
Italy (Turin) | UTC/GMT+2: 20:45
Spain (Madrid) | UTC/GMT+2: 20:45
Portugal and England (Lisbon/London) | UTC/GMT+1: 19:45
Rio de Janeiro (Brazil) | UTC/GMT-3: 15:45
New York (United States) | UTC/GMT-4: 14:45
Los Angeles (United States) | UTC/GMT-7: 11:45
Sources: ronaldo7.net / scmp.com / insider.com