27.04.2022 » How Ronaldo is doing back at United?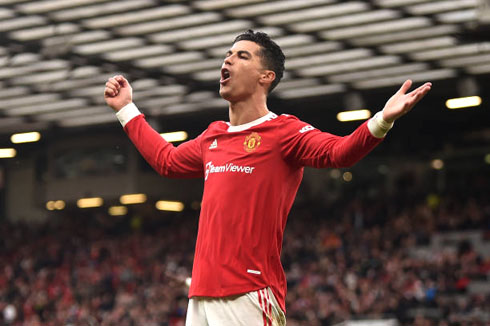 When Ronaldo's signing was announced in the last summer, everyone around him knew it was never going to be an easy mission to lead United to success. The Portuguese superstar has been doing his fair share, but sometimes, that might just not be enough...
Manchester United and Cristiano Ronaldo are battling to finish in the top four and qualify for next season's Champions League and the soccer Betway section has been going wild with predictions. The Portuguese star hopes to motivate his Old Trafford colleagues. Cristiano Ronaldo has used social media to express his delight after a "fantastic training sessions" with his Manchester United colleagues as he strives to galvanize the club. The Portuguese superstar returned to Old Trafford in the summer after spending the previous 12 years at Real Madrid and Juventus. He reclaimed the No 7 jersey upon his return, but things have not gone according to plan on the field, with the Red Devils struggling to finish in the top four. Ronaldo is renowned for lifting standards and has continued to play well at the age of 37, netting 21 goals for Manchester United this season. He is the lone player in double digits but has come under fire for his recent goal-scoring exploits. Today we will find out how Ronaldo is holding up at Man United.
Cristiano Ronaldo - Second Hat-trick for United:
---

Ronaldo's recent activities
Ronaldo was absent from United's most recent match as they continued to lose ground in the fight for the Champions League. Leicester City visited Old Trafford and was well worth a point after VAR denied them a late winner. The 37-year-old was unable to attend due to sickness.
In one his last Premier League games, the attacker demonstrated his brilliance, scoring a hat-trick as United defeated top-four rivals Tottenham. It was Ronaldo's second Premier League triple, coming more than a decade after his first, against Newcastle in 2008.
---

Ronaldo and Rooney still have some bad blood
Ronaldo has been caught in a feud with former teammate Wayne Rooney, who has stated that his return to Manchester has not gone according to plan, with United's form has dipped significantly since last season. "He's scored vital goals in the Champions League early in the season," he told Sky Sports. He scored a hat trick against Tottenham.
"However, I believe that if you're looking forward to the club's future, you must go with younger, eager players to raise Manchester United over the next two or three years." Rooney went on social media to share a photo of himself and Jamie Carragher on Monday Night Football.
Ronaldo responded to the post with the phrase "Too jealous," in response to Rooney's assessment of him. Derby County manager Paul Jewell commented afterward, saying: "Who isn't envious of the five-time Ballon d'Or winner?" There is almost certainly not a single footballer on the globe who isn't envious of Cristiano."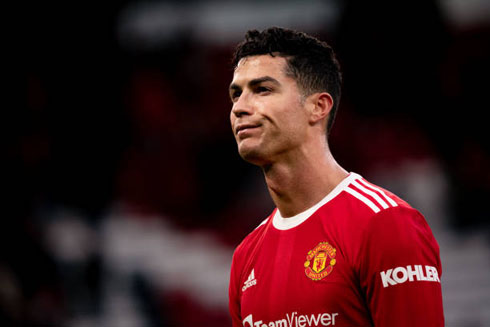 ---

Recent criticisms of Ronaldo and United
There has been enough to complain about Manchester United this season, with some other players probably worthy of far more criticism. Nonetheless, the buck often stops with the Portuguese striker due to the name on the back of his shirt.
Ronaldo has averaged 38.4 touches per game this season, the first time he has averaged less than 40 touches per game since the data gathering started in 2015-16. This is a substantial decrease from his time at Juventus, when he was a consistent offensive was far higher.
Every other offensive category has deteriorated as a consequence of fewer touches. Ronaldo has never been a prolific finisher in comparison to his xG, preferring to score from extraordinary situations rather than from outrageous ones, but even the xG disparity is worrying. Ronaldo has already underperformed his xG by 2.51 goals, which would be a lifetime low in its current state.
It all begins with his participation. Ronaldo has been unable to see the ball at Manchester United consistently. Whether it is due to his teammates or himself is another story and needs considerably more explanation.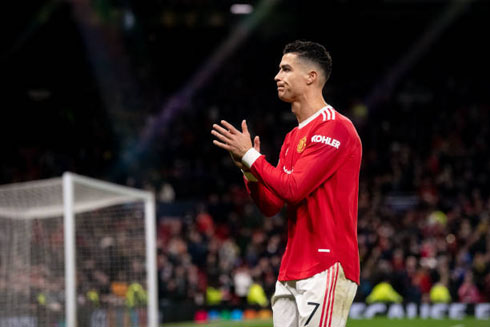 ---
Cristiano Ronaldo next game for Manchester United is on April 28, against Arsenal. You can watch Manchester United vs Chelsea, Feyenoord vs Marseille, Bologna vs Inter, Leicester City vs AS Roma, Liverpool vs Villarreal, and RB Leipzig vs Rangers, all matches provided from our live soccer game pages.
Manchester United next game:
Manchester United vs Chelsea kick-off time (28-04-2022):
Beijing (China) | UTC/GMT+8: 02:45
Jakarta (Indonesia) | UTC/GMT+7: 01:45
India (New Delhi) | UTC/GMT+5.30: 00:15
Italy (Turin) | UTC/GMT+2: 20:45
Spain (Madrid) | UTC/GMT+2: 20:45
Portugal and England (Lisbon/London) | UTC/GMT+1: 19:45
Rio de Janeiro (Brazil) | UTC/GMT-3: 15:45
New York (United States) | UTC/GMT-4: 14:45
Los Angeles (United States) | UTC/GMT-7: 11:45
Sources: ronaldo7.net / goal.com / skysports.com