26.04.2022 » Cristiano Ronaldo on the power play mode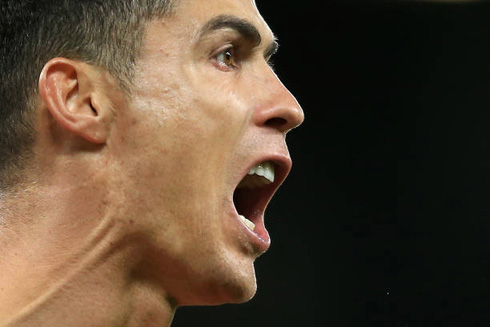 Cristiano Ronaldo delivers top performances on a very regular basis, but every now and then, he does something that leaves everyone completely mesmerized. When the Portuguese superstar turns his power play mode, no one can stop him...
Not too long ago, Cristiano Ronaldo recorded the impressive 32.51 km/h mark in a match between Manchester United and West Ham, becoming one of the fastest athletes to have ever stepped onto a football pitch. Cristiano Ronaldo's two goals against Arsenal in a recent Premier League fixture also meant he became the first active footballer to reach the remarkable landmark of 800 goals (and 801) across his career. The Manchester United forward – who returned to the club this summer following 12 years away - has established himself as one of the greatest goal scorers of all time, in his two-decade spell in the game...
Cristiano Ronaldo - Top 10 goals for Manchester United:
---

A long scoring record...
Cristiano Ronaldo has scored many goals goals at every club he has played for - Sporting Lisbon, Manchester United, Real Madrid, Juventus, and now United again. Indeed, his 450 goals in just 438 appearances in the Spanish capital (take a moment to re-read that stat!) are an all-time club record – despite it encompassing less than half of Ronaldo's career. He is also the highest international goal scorer of all time, as he surpassed Ali Daei's long-standing record earlier this year. For those who decided to take some risks and bet on Ronaldo beating this record in the beginning of his career, they certainly earned a lot of money in sports bookmakers and are now able to withdraw their funds via Skrill or any other conventional payment method.
What marks Ronaldo out as one of the greatest goal scorers to ever grace the pitch was his audacity to score goals that other players would not even attempt. In a Madrid derby at Rayo Vallecano, a corner came into the home side's box and led to a goalmouth scramble before dropping to the Portuguese, who had his back to goal. Cristiano Ronaldo didn't hesitate about what he should in that situation and surprised everyone with a magnificent backheel that would only stop at the back of the net...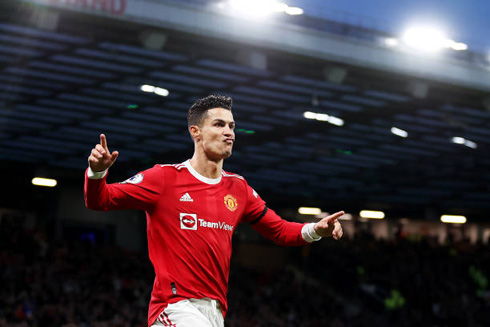 ---

Magical moments in different leagues across Europe...
One of Ronaldo's most memorable goals took place when he was playing in the Serie A and in a match between Juventus and Sampdoria. The Portuguese forward produced a vertical leap of a whopping 71 cms (28 inches) to get to left-back Alex Sandro's cross. After the Portuguese superstar connected with the ball, there could have only been one outcome. Ronaldo was measured to jump 8.39 ft, which was higher than the height of the crossbar (8 ft). This magnificent feat has also led many to claim that Ronaldo's jump is as good as an average NBA basketball player and his "air time" after jumping is like that of NBA's great Michael Jordan.
However and according sports betting Canada experts, Cristiano Ronaldo cannot jump higher than Jordan. Jordan's highest leap was a staggering 116.8 cm. Nonetheless, what Ronaldo did in a Serie A match caught the internet by storm and is impressive by any standards.
After losing 2-1 to Juventus, Sampdoria's then-manager Claudio Ranieri exclaimed, "Ronaldo did something that you see in the NBA. He was up in the air for an hour and a half.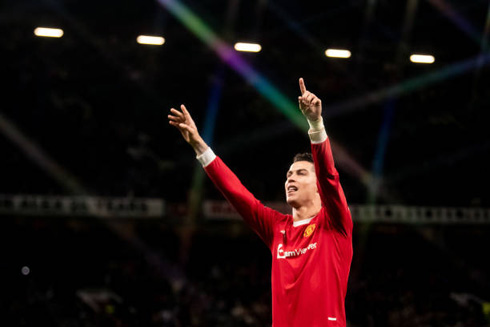 ---
Cristiano Ronaldo next game for Manchester United is on April 28, against Arsenal. You can watch Manchester United vs Chelsea, Feyenoord vs Marseille, Bologna vs Inter, Manchester City vs Real Madrid, Liverpool vs Villarreal, and RB Leipzig vs Rangers, all matches provided from our soccer live streaming game pages.
Manchester United next game:
Manchester United vs Chelsea kick-off time (28-04-2022):
Beijing (China) | UTC/GMT+8: 02:45
Jakarta (Indonesia) | UTC/GMT+7: 01:45
India (New Delhi) | UTC/GMT+5.30: 00:15
Italy (Turin) | UTC/GMT+2: 20:45
Spain (Madrid) | UTC/GMT+2: 20:45
Portugal and England (Lisbon/London) | UTC/GMT+1: 19:45
Rio de Janeiro (Brazil) | UTC/GMT-3: 15:45
New York (United States) | UTC/GMT-4: 14:45
Los Angeles (United States) | UTC/GMT-7: 11:45
Sources: ronaldo7.net / espn.com / goal.com