04.04.2022 » Ronaldo and the fight for a Champions League spot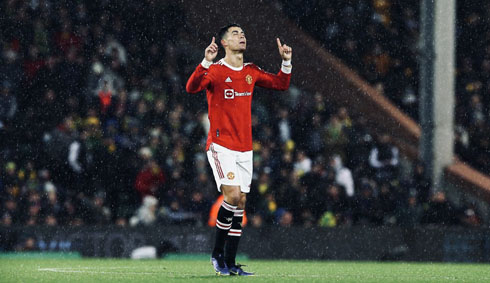 The Premier League will be over in roughly a couple months from now and if we look at the standings this week, things aren't looking bright for Manchester United. The Red Devils need to catch up on several rivals and they're going to Ronaldo in his best form.
After the recent Champions League elimination at the hands of Atletico Madrid in last March, Manchester United had no other option but to focus entirely on their Premier League campaign, or at least, what is left of it. Ralf Rangnick's men have been struggling to deliver good performances and results on a consistent basis and that has obviously put the club in a tough spot when it comes to secure a Champions League spot for next season. However and if you do have the chance to access the best sportsbook software in the market, this might present itself as a great opportunity to place a bet on Manchester United to still finish inside the top 4. Cristiano Ronaldo, who has already scored 12 goals for Manchester United in the league so far, is still the club's top scorer this season and is also the team's best hope for making the difference in the difficult games the Red Devils still have ahead of them...
Manchester United - The 2021/22 Champions League campaign:
---

Knowing the rivals...
Currently sitting in 7th place in the Premier League, Manchester United needs to look up in the table and understand that even though they're only 3 points away from 5th placed Tottenham Hotspur, they have multiple rivals with the exact same objectives at this stage of the season. Arsenal holds the much-wanted 4th placed, Tottenham is 5th, West Ham is 6th and Wolverhampton is right below United in 8th place, just two points behind.
In terms of recent form, both Arsenal and Tottenham seem to have the best record right now. Spurs for example, have won 5 of their last 6 Premier League games, with their only loss in this period having been precisely against Man United, on March 12. As for Arsenal, they have collected 6 wins in their last 7 fixtures in the Premier League and if they beat Crystal Palace tonight, they could move 6 points clear of Manchester United.
Nevertheless, Man United's main concern right now should actually be their own record and not their opponent's. The Red Devils have only won 3 of their last 11 games in all competitions, and only won a single in their last 4 fixtures in the Premier League. This is something Rangnick's needs to improve and there's not much time left before it's too late...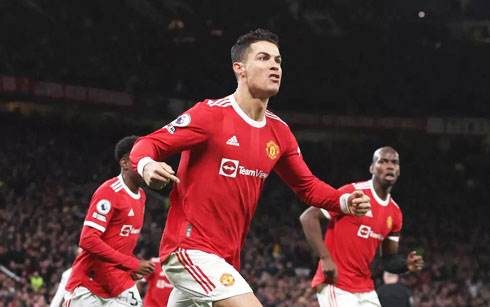 ---

The calendar ahead in the Premier League...
If we look at the calendar ahead we can easily spot a few key games left for Manchester United. Actually, if we want to be realistic we may actually have to rank every remaining game as a key game in order to maintain the hopes for a Champions League qualification.
The Red Devils will still have to play against Liverpool, at Anfield, on April 19 and then a month later they play Chelsea, at Old Trafford. These two games could turn out to be crucial in Man United's Premier League campaign this season, but there's another particular game that could be even more decisive. Manchester United will travel to London to play Arsenal on April 23 and a win against the Gunners could not only cut the gap to the 4th place, but also motivate the team to carry on with a vital winning streak.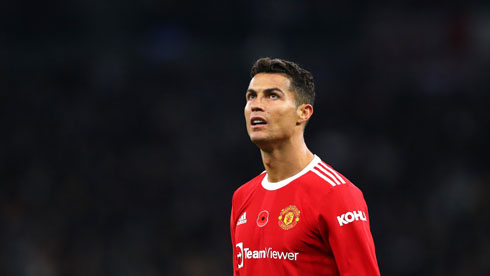 ---
Cristiano Ronaldo next game for Manchester United is on April 9, against Everton. You can watch Everton vs Manchester United, Chelsea vs Real Madrid, Benfica vs Liverpool, Manchester City vs Atletico Madrid, Crystal Palace vs Arsenal, and AC Milan vs Bologna, all matches provided from our football live streaming game pages.
Manchester United next game:
Everton vs Manchester United kick-off time (09-04-2022):
Beijing (China) | UTC/GMT+8: 19:30
Jakarta (Indonesia) | UTC/GMT+7: 18:30
India (New Delhi) | UTC/GMT+5.30: 17:00
Italy (Turin) | UTC/GMT+2: 13:30
Spain (Madrid) | UTC/GMT+2: 13:30
Portugal and England (Lisbon/London) | UTC/GMT+1: 12:30
Rio de Janeiro (Brazil) | UTC/GMT-3: 08:30
New York (United States) | UTC/GMT-4: 07:30
Los Angeles (United States) | UTC/GMT-7: 04:30
Sources: ronaldo7.net / manutd.com / arsenal.com / liverpoolecho.co.uk