06.03.2022 » Is it still worth betting on Cristiano Ronaldo?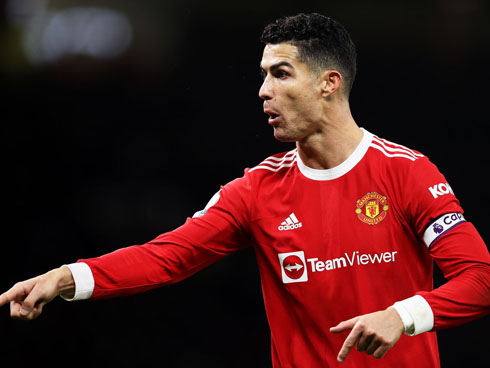 When there's money involved, betting on Ronaldo is usually the safest option. The Portuguese superstar has been one of the most consistent football players in the history of the game, scoring and winning titles on a regular basis throughout his long career...
Cristiano Ronaldo is a well-known footballer who has scored hundreds of goals and collected multiple trophies throughout his career. It's no surprise that most people choose to bet on Cristiano Ronaldo in sports betting as he rarely disappoints his fans. Sports betting has evolved from a fad to a mainstream pastime. Along with gambling, where people go to the leading mobile casinos to play their preferred casino games, sports betting is one of the most popular sectors nowadays. Here are a few primary reasons football fans choose Cristiano Ronaldo as their favorite player when betting on sports, as an alternative to try their luck on the best online pokies NZ.
Cristiano Ronaldo - Moments of a true genius:
---

Why do football fans like
Cristiano Ronaldo?
• Messi does not have better numbers
Cristiano Ronaldo was able to play in the Premier League and score more goals. These accomplishments, however, did not occur overnight. Ronaldo put in a lot of effort to improve his talents and exceed Lionel Messi's rating. As a result, many individuals pick Cristiano Ronaldo as their favorite player and place bets on him.
• Consistency
Most football players leave when they hit a certain age, but Ronaldo stayed in the game for far longer than the average retirement age and continued to perform admirably. You'd think he'd slow down as he got older, yet he showed no signs of wear and tear.
• The desire to win
Cristiano Ronaldo is one of the highest-paid athletes, and after dominating English football as a Manchester United player, he has continued to strive for perfection. Following his time with Manchester United, he joined Real Madrid, where he scored over 450 goals in 438 games, before a 3-year adventure in Juventus and the recent return to Manchester.
• Skillfulness
Cristiano Ronaldo possesses one of the essential characteristics of a good football player: skill. He will be remembered for many years as one of the most famous football players in history, having scored an incredible amount of goals. He possesses innate abilities, and we can confidently assert that he is one of football's most complete players.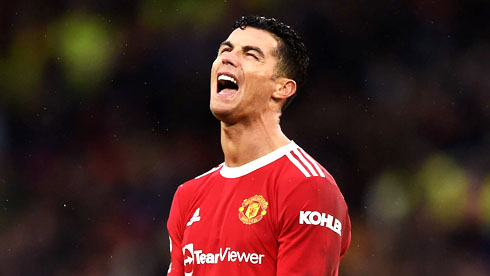 ---

Benefits of sports betting
• The importance of entertainment
Sports betting sites have several advantages and therefore, many individuals invest in sports to enjoy its entertainment value. Nothing beats a live game with money. You may, however, bet on a losing team, or your team may not play every day or every week. Whatever side you back, your primary goal will be to cheer them on and wish them luck. To be prepared for any outcome, make sure you don't put all of your emotions into betting.
• Possibility to profit
When there is money on the line, sports betting is advantageous. If you wager on a reliable site, whatever amount you have can make you some money. Learning inner gaming methods might help you practice becoming a betting expert. When betting, you must have patience and be willing to take losses. Some people even abandon their employees to focus solely on gambling as a source of income. However, few individuals give up betting.
• Starting up is simple
Several hobbies need the observance of specified regulations and the commitment of time. If your timetable is too tight or you don't have enough resources, this may provide a problem. The nice thing about sports betting is that you don't need any special equipment or a large sum of money to get started like บาคาร่า. You may also stake the same amount now and then.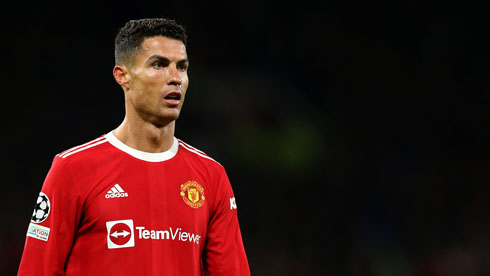 ---
Cristiano Ronaldo next game for Manchester United is on March 6, against Manchester City. You can watch Manchester City vs Manchester United, Napoli vs AC Milan, Elche vs Barcelona, Tottenham vs Everton, Leicester Watford vs Arsenal, and Bayern Munich vs RB Salzburg, all matches provided from our soccer live streaming game pages.
Manchester United next game:
Manchester City vs Manchester United kick-off time (06-03-2022):
Beijing (China) | UTC/GMT+8: 23:30
Jakarta (Indonesia) | UTC/GMT+7: 22:30
India (New Delhi) | UTC/GMT+5.30: 21:00
Italy (Turin) | UTC/GMT+2: 17:30
Spain (Madrid) | UTC/GMT+2: 17:30
Portugal and England (Lisbon/London) | UTC/GMT+1: 16:30
Rio de Janeiro (Brazil) | UTC/GMT-3: 12:30
New York (United States) | UTC/GMT-4: 11:30
Los Angeles (United States) | UTC/GMT-7: 08:30
Sources: ronaldo7.net / uefa.com / forbes.com