01.03.2022 » What the future holds for Cristiano Ronaldo?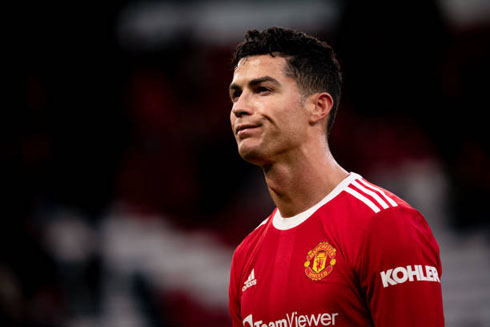 No one really knows when Cristiano Ronaldo plans to retire from top level football, but whenever the Portuguese superstar decides to pull the plug, many fans around the world will immediately dream with his return...
Crisitano Ronaldo, the world's most famous football player is entering the twilight years of his career. At the age of 37, Cristiano is still going strong, winning awards left and right. But just how long is he going to keep at it? Across the world, people are speculating whether this legend is ready to retire or not. Even NZ online casinos by Zamsino are ready to take wagers on the outcome of such speculations. After receiving the special award during the Best FIFA Awards ceremony in Zurich, Switzerland, Crisitano hinted that he may be considering retiring from football after all. Let's remind everyone that Cristiano received an award for scoring 115 goals for his Portuguese national team. He also managed to beat the previous record held by Iranian top-scorer Ali Daei who managed to keep the title with an amazing 109 goals for his national team. At this age, Cristiano may be close to retirement but he keeps breaking records and proving everyone who doubts him wrong. It seems that Cristiano will retire when he wants to, not when he should.
Cristiano Ronaldo - The best goal in every year:
---

A hint for retirement
During the ceremony in Zurich, Cristiano hinted that he may retire soon. However, his passion for the game keeps him from doing so. After all, he played football since he was a little kid and he loves the game too much to simply abandon it due to his age.
Cristiano stated that he may continue to play for the next four to six years before he gets his well-deserved rest from the game. Perhaps he's a bit too optimistic. The fact of the matter is that Cristiano is keeping his body in top shape.
"Physically if you treat your body well, it will give you something back. I love the game and I want to continue." Crisitano said during the ceremony.
However, as much as he may love the game, you can't escape the wear and tear football does to your body. What we know for sure is that Cristiano Ronaldo will lead Portugal in the 2022 World Cup.
---

Return to Manchester United
Ronaldo's glorious return to the "Red Devils" from his time with Juventus wasn't so glorious after all. Many fans believed that Ronaldo was the key for Manchester United to win the Premier League but the team has failed to produce viable results.
They are way behind on the scoreboard and many people speculate that Cristiano won't stay with the club if they fail to secure the championship.
He was also absent from the United's 2-2 draw against Aston Villa, which many speculate is due to lingering injury or he's holding back for the World Cup. Be that as it may, Cristiano is here to stay at least until the World Cup is over. You never know what Cristiano has up his sleeve.
---

After the retirement
If and when Cristiano decides to retire it will be a major loss for the football industry. Ronaldo was ranked the world's highest-paying athlete by Forbes in 2016 and 2017. This quick-tempered football legend has changed the face of the industry forever.
He's so-called rivalry with Lionel Messi proved that there are no heights that truly talented football players can't reach. When he finally decides to step down, it will be a major loss for all the football fans all over the world.
But all good things must end eventually. His top fans hope that Cristiano's career won't end anytime soon. When he says that he wants to keep going for a few more years, he's probably the only one that can actually pull it off.
Cristiano always said he likes to challenge himself. Even after he hangs his boots for good, it will not be the last we see of Ronaldo. One of his personal challenges involves acting in a movie. He also said that he'd like to become a motivator and a coach to the Portugal team if he's bored and decides to do so one day.
The most likely scenario is that Cristiano will continue with his studies or focus on his numerous business interests. Whichever path he decides to take, he's one of the main reasons why so many young athletes aspire to be like him.
---

Closing words
What the future holds for Cristiano Ronaldo remains to be seen. Even though he's football career is nearing its end, it seems that Ronaldo has more control over what happens next than anyone might imagine.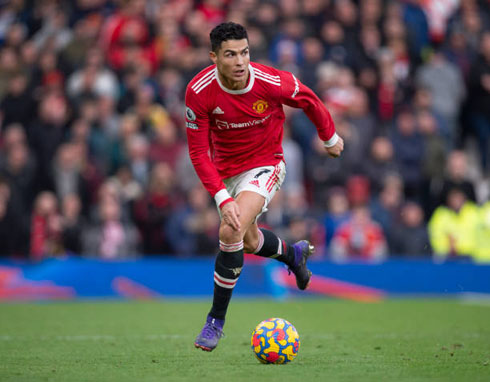 ---
Cristiano Ronaldo next game for Manchester United is on March 6, against Manchester City. You can watch Manchester City vs Manchester United, Real Madrid vs Real Sociedad, Liverpool vs Norwich City, Peterborough vs Manchester City, Middlesbrough vs Tottenham, and AC Milan vs Inter, all matches provided from our live streaming game pages.
Manchester United next game:
Manchester City vs Manchester United kick-off time (06-03-2022):
Beijing (China) | UTC/GMT+8: 23:30
Jakarta (Indonesia) | UTC/GMT+7: 22:30
India (New Delhi) | UTC/GMT+5.30: 21:00
Italy (Turin) | UTC/GMT+2: 17:30
Spain (Madrid) | UTC/GMT+2: 17:30
Portugal and England (Lisbon/London) | UTC/GMT+1: 16:30
Rio de Janeiro (Brazil) | UTC/GMT-3: 12:30
New York (United States) | UTC/GMT-4: 11:30
Los Angeles (United States) | UTC/GMT-7: 08:30
Sources: ronaldo7.net / si.com / goal.com / cnn.com