25.02.2022 » Ronaldo: Born with natural talent or is it incredible skill?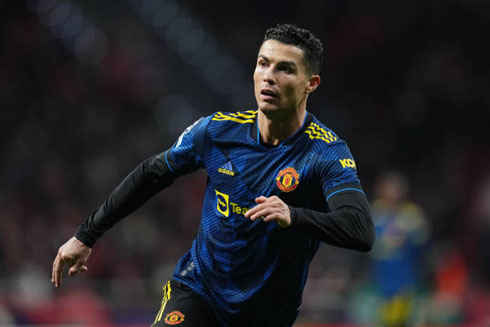 There are many football players who reach the top, but few are the ones who manage to stay there as many years as Ronaldo has done throughout his career. The Portuguese star is a true example of a very talented player gifted with an incredible hard-working mentality.
Cristiano Ronaldo is a fantastic football player. Many people believe that he was born with natural talent that other footballers don't possess. This is because they're unaware of how much effort he puts into every aspect of the game, including resting, training and of course, performing at the highest level. According to a research by Jowett & Spray in 2013, talent isn't everything; you have to back it up with hard work, practice and learning. Cristiano Ronaldo has proved multiple times that he was destined for greatness, not only for the sheer talent he has, but mainly because of his winning and hard-working attitude.
Cristiano Ronaldo - Dribbling master:
---

Early life
Ronaldo loved playing football as a young boy and dreamed of becoming a professional football player one day. He has played football since he was five years old. At the age of 12, Ronaldo left his family to join Sporting Lisbon, a youth football academy.
In order to be the greatest player in the world, he has displayed the dedication needed through training, regular practice and learning. Ronaldo's priority throughout his youth was only football. Even so, he did develop a love for poker, like that available at online casinos in New Zealand.
Of course, he had talent when he was young; otherwise, he wouldn't have been accepted at the football academy. When asked whether his mother ever imagined him to become a great football player when he was younger, Ronaldo responded: "No, she never would have guessed".
---

Journey to fame
Even in Portugal, Ronaldo wasn't regarded as the finest talent at the time. Many people saw Ricardo Quaresma as a better player, predicting that he would reach the top worldwide. Many believed that Ronaldo would only develop into a good player at best.
Quaresma, who was thought more skilled, has never reached the heights that Ronaldo has today. Looking at the situation, one would observe that Ronaldo has surpassed his contemporaries through his tenacity and ambition.
Even when Ronaldo started to become successful, following his move from Lisbon to the Theatre of Dreams, some people still doubted his talent and potential. Some people felt that Cristiano Ronaldo wasn't talented enough, but they also considered him arrogant.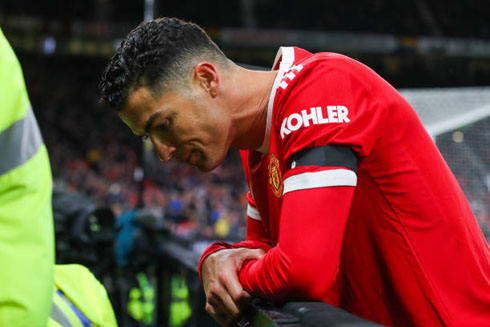 ---

Challenges to overcome
Some people felt Ronaldo was a show-off who only scored goals to make money. They never thought he'd reach the top with that mentality. There was also Ronaldo Nazário, one of the finest soccer players at the time. People called Cristiano "The Fake Ronaldo'. After proving himself on the pitch, he overshadowed Ronaldo "Fenómeno" and became the greatest Ronaldo.
Ronaldo's unwavering ambition to continually improve his game and win mentality erased any early scepticism. His level of success has made him one of the greatest football players who ever lived.
According to Ericsson (2006), it will take 10,000 hours of deliberate practice to become an expert in a particular field or discipline. Taking this into account, Ronaldo had already completed these hours by the time he was in his twenties.
---

Praise from others
According to goalkeeper Van der Sar, a former teammate, Ronaldo was always the first and the last person on the training ground. "He always trained hard, especially his free kicks. If he needed someone to be the goalkeeper, I was the only one he wanted. He would reply, "I want to train with the best so that I can become the best."
Former manager Sir Alex Ferguson said Ronaldo's discipline was excellent. Ferguson always saw Ronaldo as the first and last person on the pitch. He also didn't give 100%, but he gave 120%. Every single time.
"He's so comprehensive", Ruud van Nistelrooij, who played with Ronaldo upfront at Manchester United, says of the Portugal international. "He trained and still trains every element of the game to be the very best he can be. Heading, free kicks, two footedness, corner kicks; everything he does is practice-oriented. He is constantly exercising"...
So, what has made Ronaldo become a world-class player? Practice. Ronaldo spends a lot of time practising his skills on the training ground. He works on his technique and finds new ways to improve his play. This is because, without the hard work and effort, there would be little or nothing to celebrate.
---

TAlent and dedication
Talent is essential, but it's not everything. If you're not motivated and don't put in the effort, you might lose interest and stop playing. Ronaldo has put in hard work, discipline, and practice to become a great footballer.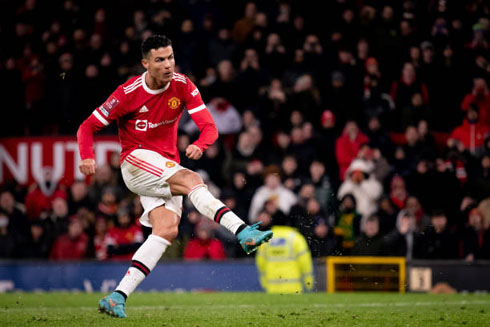 ---
Cristiano Ronaldo next game for Manchester United is on February 26, against Watford. You can watch Manchester United vs Watford, Rayo Vallecano vs Real Madrid, AC Milan vs Udinese, Chelsea vs Lille, Burnley vs Tottenham, and Genoa vs Inter, all matches provided from our soccer streaming game pages.
Manchester United next game:
Manchester United vs Watford kick-off time (26-02-2022):
Beijing (China) | UTC/GMT+8: 22:00
Jakarta (Indonesia) | UTC/GMT+7: 21:00
India (New Delhi) | UTC/GMT+5.30: 19:30
Italy (Turin) | UTC/GMT+2: 16:00
Spain (Madrid) | UTC/GMT+2: 16:00
Portugal and England (Lisbon/London) | UTC/GMT+1: 15:00
Rio de Janeiro (Brazil) | UTC/GMT-3: 11:00
New York (United States) | UTC/GMT-4: 10:00
Los Angeles (United States) | UTC/GMT-7: 07:00
Sources: ronaldo7.net / as.com