09.02.2022 » Will PSG be Ronaldo's next team?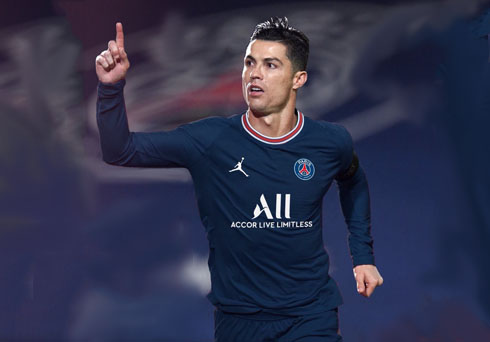 With Ronaldo clearly unhappy at Manchester and the club still struggling to secure a Champions League spot for next season, the chances that the Portuguese star may leave the club next summer increase by the day. Can PSG become his new home soon?
Before the summer transfer window opened, Paris-Saint Germain already had one of the most fearsome squads in Europe, with Kylian Mbappe and Neymar leading the front line. However, the club has gone a step further in the past few months by taking advantage of several free transfers. The Parisien club managed to sign Sergio Ramos from Real Madrid, Gianluigi Donnarumma from AC Milan and Georginio Wijnaldum from Liverpool. On top of these free transfers, the club admittedly dipped into its pockets to sign Achraf Hakimi. However, its cash-free spending returned in one of the most dramatic ways possible when it managed to secure the services of Messi. The deal was a move that'll be talked about for many years to come, with Lionel Messi ending his twenty-one-year stay at Barcelona, after not being able to renew his contract due to the regulations of the La Liga league. The addition of star players like Messi into the squad means that the club has a high chance of winning the league as well as the Champions League without having to break a sweat.
Cristiano Ronaldo - Skills, goals and assist in 2021-22:
---

Could Ronaldo join Messi at PSG?
A wide range of new reports has had you believe that the PSG club is in excellent shape after securing Lionel Messi. To make its forward even stronger, reports have it that the club is preparing to sign Ronaldo to replace Mbappe, who is looking forward to switching clubs. When Mbappe's contract expires next summer, PSG has already agreed that he will leave for Real Madrid. After leaving the club, PSG will replace him by signing Cristiano Ronaldo, which will see him partner with his eternal rival.
This will result in a barely-believable front line of Neymar, Messi and Ronaldo. This combination has always been the dream of Nasser Al-Khelaifi, who is the chief of the PSG club. With the availability of Messi and the exit of Mbappe providing space for Ronaldo, the PSG chief is within a touching distance of his dream.
---

Ronaldo's current situation
Cristiano Ronaldo is currently at Manchester United. After starting off excellently, he has hit some rough patches. Now PSG is the favourite to sort a transfer for Cristiano Ronaldo after already acquiring Lionel Messi during the summer transfer window. At Manchester United, Ronaldo has received a significant share of criticism as the team has struggled its way through the season.
Since joining Manchester United, Ronaldo has experienced some frustrating moments, including being subbed off the team's games against some small clubs such as Brentford. The options of Cristiano Ronaldo are limited as he grows frustrated at his current club.
Several sources have reported that Ronaldo could quit, especially if the new coach is not compatible. At 36 years, the Portuguese star is still showing some excellent performances where some players may have already retired or moved to other non-competitive leagues. But now, most Eth betting sites are favouring Cristiano to join Messi at PSG.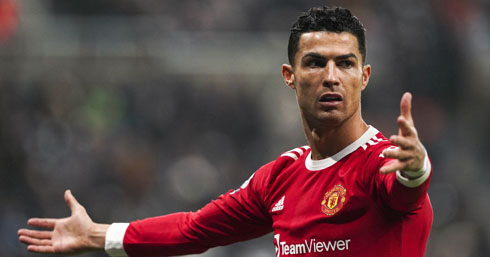 ---

Jorge Mendes alert to the situation
Jorge Mendes is the agent for Ronaldo. He said that he is aware of the current situation of this star player. The Portuguese would join PSG and would be allowed to leave when he attains 40 years with the chance to either wind up his career in the USA or Qatar or retire. So, there appears to be a huge chance that Cristiano and Lionel Messi could partner before they retire and that the PSG club could sign two of the most celebrated football players of all time.
On paper, it might easily seem like a bogusly unrealistic idea, but with many resources extraordinarily confident, and the star aligning next summer, there is a glimmer of hope that he will join the PSG club.
---

Final thoughts
PSG currently has one of the frightening front lines in history, with Neymar, Mbappe and Messi. But swapping Cristiano Ronaldo for Mbappe would take that front line to a higher level in the eyes of many experts. Ronaldo and Messi have spent most of their careers as rivals both on and off the field. They have a total of eleven Ballons d'Or between them, with Lionel Messi edging the battle with six.
While Ronaldo is one of the best players at the club, he is set to leave and join PSG. The club still believes that Cristiano has all it takes to help it win the UEFA Champions League trophy that it has been looking to walk away with for many years. If you are a fan of this player, then be sure that he will play for PSG in the coming few seasons.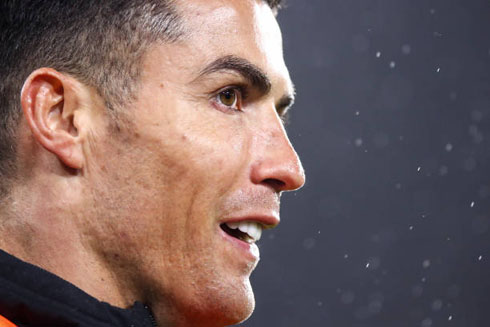 ---
Cristiano Ronaldo next game for Manchester United is on February 12, against Southampton. You can watch Manchester United vs Southampton, Wolverhampton vs Arsenal, Al Hilal vs Chelsea, Manchester City vs Brentford, Tottenham vs Southampton, and Liverpool vs Leicester City, all matches provided from our live soccer football game pages.
Manchester United next game:
Manchester United vs Southampton kick-off time (12-02-2022):
Beijing (China) | UTC/GMT+8: 03:00
Jakarta (Indonesia) | UTC/GMT+7: 02:00
India (New Delhi) | UTC/GMT+5.30: 00:30
Italy (Turin) | UTC/GMT+2: 21:00
Spain (Madrid) | UTC/GMT+2: 21:00
Portugal and England (Lisbon/London) | UTC/GMT+1: 20:00
Rio de Janeiro (Brazil) | UTC/GMT-3: 16:00
New York (United States) | UTC/GMT-4: 15:00
Los Angeles (United States) | UTC/GMT-7: 12:00
Sources: ronaldo7.net / espn.com / goal.com