01.02.2022 » How has Ronaldo become the most important player at United?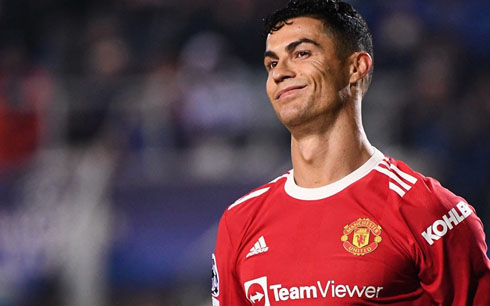 When Ronaldo was signed by Manchester United in the beginning of the current season, few people certainly expected that the Portuguese forward would become the most important player in the team. Just a few days from turning 37, Ronaldo is probably the only player who is capable of carrying United on his shoulders...
If you think of Manchester United in the Premier League era, there are a few players that come to mind. David Beckham, Roy Keane, Peter Schmeichel and of course, the one and only, Cristiano Ronaldo. The first era of Ronaldo at United, he was a huge player, there was already hype surrounding him, but he skyrocketed into popularity at United. Scoring 84 goals in 196 league appearances between the 02-03 season and the 08-09 season. Of course, since then Ronaldo went on to what in the long run, turned out to be "bigger and better things". Scoring *checks notes* a million? Goals in La Liga. Sorry, almost. 450 goals in 438 appearances with Real Madrid and then 101 in 134 with Juventus. Before what some might say was a shock move back to Manchester United for the 2021-22 season. But, the question we're here to answer here today, how has it come about that Ronaldo is now the most important player at United?
Cristiano Ronaldo - Top 10 goals in 2021:
---

Leading by example...
So, to start with, yes we've all seen him have his tantrums when he's been sent off, but when you look at the state of some of the players surrounding him it's kind of no wonder really is it? The man has passion and you have to respect it. ANYWAY. The first reason I think Ronaldo is one of the most important players in this current United team is because he is getting to that point in his career now at the ripe old age of 36 (37 in just over a week!) where he will be transitioning into management.
Why is that important you may ask? Well firstly, to be almost 37 years old while still being as fit as he is, as professional as he is and most importantly, as passionate as he is? That's huge. But, he's such an influential voice, he's that figurehead player that everybody looks up to. He's always going to be in that conversation in regards to "who is the greatest player of all time?" and there are no doubts about him being in that conversation. When transitioning into a manager, these will be fantastic traits.
If you're playing for a manager who is capable of running the same drills as you, is arguably a much better player than you, who is passionate, influential and knowledgeable, you know that if he asks you to run through walls, you'll do it, because he would too. You know if he says jump, you'd say how high, though we all know you won't be jumping as high as him that's for sure. I mean, have you seen how high this man jumps?
I genuinely believe that Ronaldo will have a successful career as a manager, unlike some of the other top players. His game knowledge, his work ethic and everything will absolutely have him get the most out of even the most mediocre players. That's something that not all players or managers can say and since we're speaking about him doing this as a player. Let's go a little deeper into that.
If you look at the Manchester United squad this season and in recent seasons for that matter, outside of a few high quality players, they really don't have the strength that they used to in every position. This has caused them to slip up and drop points in games that they really should be winning. Ronaldo has genuinely been that extra spark, that bit of OOMPH this season, if you will.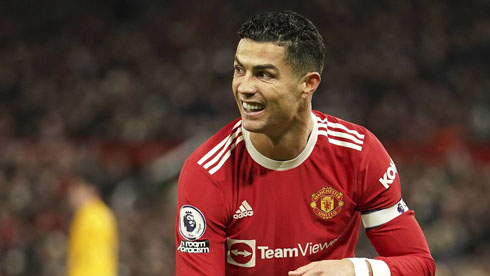 ---

We can always expect Ronaldo to deliver decisive goals...
There have been plenty of times this season that his performances and goals have saved 3 points or rescued a point for United and while the club may not be where they want to be, the club definitely owes him for keeping them where they are in the table, currently 4th. United have been a really mixed bag this season, they look incredible at times but can also look absolutely dreadful. So it's kind of a miracle that they are still 4th if you think about it.
There have been plenty of times this season I've had them on a treble or a 5 team accumulator and they're the team that lets me down. Thankfully I only bet responsibly and never above my means so it isn't too bad, but if you're wanting to get involved in betting on the football then places like betmgm sportsbook has all the odds for the Premier League, though it's worth keeping your eyes on the news too given games are still being called off for covid related reasons.
As somebody who grew up watching United in the 90s dominating everything they went for, it's still a strange sightseeing them struggle these days, something I can't quite wrap my head around honestly. Having a player like Ronaldo in their team is always going to help but unfortunately for him, he isn't capable of doing EVERYTHING himself, though sometimes it looks like he does just that, doesn't it?
And that's us done for today! What do you think, IS Ronaldo the most important player in the United team right now? I honestly believe he is. Not just because of the profile of the man. But his influence and the potential for him to learn from someone with a good footballing brain like Ralf Rangnick as he is edging closer to the end of his playing career. What do you think? Do you agree that Ronaldo will make a great manager one day? Or do you think he just calls it quits at the end of his playing career and relaxes for the rest of his life? He seems to me like he will very much struggle to let go of the game so to speak. ANYWAY, until next time, take care and stay safe!
---
Cristiano Ronaldo next game for Manchester United is on February 4, against Middlesbrough. You can watch Manchester United vs Middlesbrough, Athletic Bilbao vs Real Madrid, Argentina vs Colombia, Brazil vs Paraguay, Chelsea vs Plymouth, and Bayern Munich vs RB Leipzig, all matches provided from our live soccer game pages.
Manchester United next game:
Manchester United vs Middlesbrough kick-off time (04-02-2022):
Beijing (China) | UTC/GMT+8: 03:00
Jakarta (Indonesia) | UTC/GMT+7: 02:00
India (New Delhi) | UTC/GMT+5.30: 00:30
Italy (Turin) | UTC/GMT+2: 21:00
Spain (Madrid) | UTC/GMT+2: 21:00
Portugal and England (Lisbon/London) | UTC/GMT+1: 20:00
Rio de Janeiro (Brazil) | UTC/GMT-3: 16:00
New York (United States) | UTC/GMT-4: 15:00
Los Angeles (United States) | UTC/GMT-7: 12:00
Sources: ronaldo7.net / transfermarkt.co.uk / foxsports.com / theguardian.com