26.01.2022 » Bonucci and Chiellini still admire Ronaldo after he left Juventus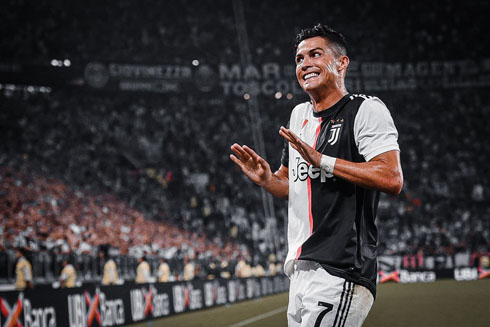 Wherever Ronaldo has been throughout his football career, he always managed to leave a good impression among his teammates. According to his former teammates Bonucci and Chiellini, that was exactly what happened in Juventus as well...
Cristiano Ronaldo has played for Juventus for slightly more than 3 seasons, after joining the Serie A club in the summer of 2018 and abruptly announcing his departure at the end of August of last year. During his time at the club, the Portuguese superstar has definitely left his mark, breaking multiple club-records and helping the Vecchia Signora filling their trophy cabinet just like most of the sports bookmakers listed at Free Bets UK had predicted it would happen. In a recent interview granted to an Italian podcast called "Muschio Selvaggio", two of Juventus most important players, Leonardo Bonucci and Giorgio Chiellini, recalled the experience of having had the opportunity to welcome a player of Ronaldo's caliber at the club and how easy it was to get along with the Portuguese legend...
Cristiano Ronaldo - Ciao Juventus:
---

A new paradigma in Juventus after Ronaldo joined the club...
When Ronaldo's name was announced as Juventus new signing for the 2018-19 season, everyone in Turin had to prepare for the media impact that was about to come... Bonucci and Chiellini are most likely the most experienced players in the club and they were the first to realize that a lot was going to change with Ronaldo joining the club.
«We knew from the very first day that Ronaldo was going to draw all the attention from the media. However and since he joined our club he has always behaved like any other player and had a great relationship with everyone. He never acted like a superstar and everyone in the club had the freedom to play with him», noted the two Italian defenders.
«Humanly speaking, dealing with someone Ronaldo is actually easier than it seems. When he joined our club, he immediately became one of us and everyone tried to to treat him the same way other new players have been treated in the past. We understand it's normal that everyone he does or says becomes news, but we all need to realize he is just a human being like all of us, who has an extreme devotion to his profession.»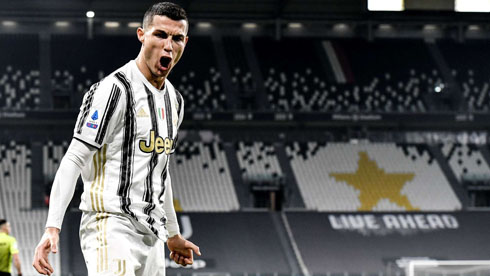 ---

Ronaldo's life isn't a sea of roses...
The two centre defenders also admitted that despite all the perks and privileges Ronaldo may have in his life, it's actually better to be in their own shoes rather than his...
«Ronaldo is a true champion and he is already in the history books. However and at the end of the day, he still is a normal person and I truly believe his life is tougher than ours. He is richer than us of course, but if he wants to go for a walk in the park or simply go to the mall he just can't do it", explained Chiellini.
During the 3 years Ronaldo has played for the Bianconeri, he managed to score a total of 101 goals in 134 appearances. In the Serie A alone, the Portuguese forward scored 81 goals in 98 appearances, while in the UEFA Champions League his scoring record was 14 goals in 23 games.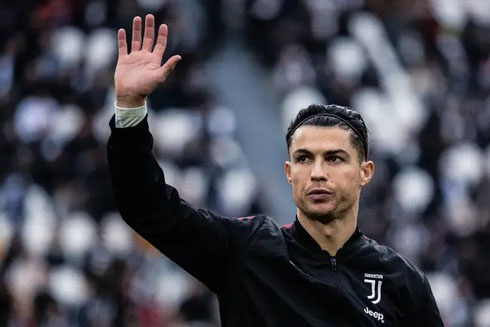 ---
Cristiano Ronaldo next game for Manchester United is on February 4, against Middlesbrough. You can watch Manchester United vs Middlesbrough, Athletic Bilbao vs Real Madrid, Chile vs Argentina, Ecuador vs Brazil, PSG vs Nice, and Bayern Munich vs RB Leipzig, all matches provided from our football live game pages.
Manchester United next game:
Manchester United vs Middlesbrough kick-off time (04-02-2022):
Beijing (China) | UTC/GMT+8: 03:00
Jakarta (Indonesia) | UTC/GMT+7: 02:00
India (New Delhi) | UTC/GMT+5.30: 00:30
Italy (Turin) | UTC/GMT+2: 21:00
Spain (Madrid) | UTC/GMT+2: 21:00
Portugal and England (Lisbon/London) | UTC/GMT+1: 20:00
Rio de Janeiro (Brazil) | UTC/GMT-3: 16:00
New York (United States) | UTC/GMT-4: 15:00
Los Angeles (United States) | UTC/GMT-7: 12:00
Sources: ronaldo7.net / juventus.com / goal.com / football-italia.net