05.01.2022 » Ronaldo wore Man United's armband for the second time in his career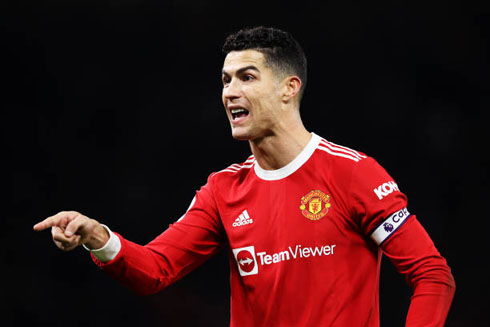 Roughly 14 years after Cristiano Ronaldo was given the chance to wear Manchester United's captain armband for the first time since he arrived to the club, the Portuguese superstar had another go at it. This time, however, his captaincy wasn't enough to inspire the Red Devils to victory...
Manchester United and Wolverhampton clashed in the Premier League this past Monday and one of the biggest surprises announced prior to the game was undoubtedly Ralf Rangnick's choice of giving Cristiano Ronaldo the captain armband for United. After a promising start since he took over at the Red Devils nearly a month ago, this was Rangnick's first loss at the helm of United and it was particularly painful because it happened at Old Trafford, in front of their own fans. For those who sensed that Wolverhampton was going to cause an upset ahead of this game, they can look for 400 bonus casino here and attempt to increase their winnings. Man United were outclassed by a well organized Wolves team and with Ronaldo wearing the captain's armband, there were obviously people who didn't hesitate in pointing the fingers at the Portuguese forward and blame him for the loss...
Cristiano Ronaldo - Frustrations moments in his second spell with United:
---

What makes a good captain?
It's hard to find a more experienced football player in the active than Cristiano Ronaldo. The Portuguese star has been playing at the highest level for almost 20 years in a row and at this point of his career, his records basically speak for himself...
Nevertheless and when it comes to wear a club's captain armband, there are more aspects that should be taken into consideration other than raw experience. The relationship between the player itself and the club's fans is for example something that should also weigh in the decision of handing the armband. A captain should always respect the fans at the same time he should also be admired and valued by them. In Ronaldo's case, there's no doubt that the Old Trafford crowd holds him in high esteem and it's not rare to hear the public singing his name week in and week out...
Another factor that is of great importance when choosing the team's captain is the player's leadership skills and style. A captain can lead either by example or authority, but one way or another, he should inspire his teammates to give everything they have on the pitch. Cristiano Ronaldo is definitely a leader in the true sense of the word and he not only influences his teammates positively during games, but also in training...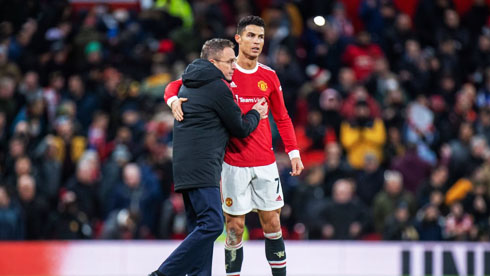 ---

Ronaldo got under fire for being handed United's captaincy
Following Man United's shocking 0-1 loss against Wolverhampton at Old Trafford, several pundits started questioning Rangnick's choice of handing Ronaldo's the captain's armband. The most vocal critic about this decision was Man United's former player, Paul Ince...
Ince: «I think a captain should be based on his performances and on what he has done on the pitch. Why did Rangnick give the armband to Ronaldo? Everyone is moaning about him walking off the pitch every time they get beat, or not clapping the fans, it's also about setting an example», commented the former English National Team captain.
Ronaldo was given the captain role due to Harry Maguire's forced absence due to injury and even the team's manager ended up explaining why he picked Ronaldo over other players like David de Gea, who has been at the club for the past 11 seasons...
Rangnick: «Ronaldo is the most experienced player. The question was, is it David or him. These are the players who have been playing for the longest period of time. However, I wanted an outfield player as captain and that was why I chose Cristiano", remarked the German manager.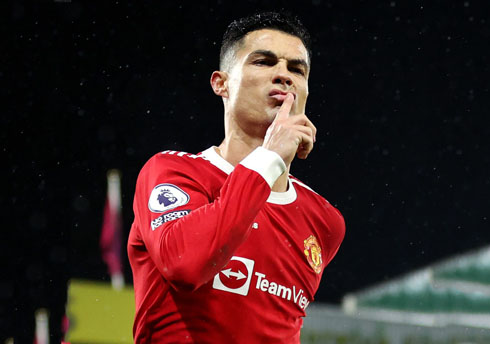 ---
Cristiano Ronaldo next game for Manchester United is on January 10, against Aston Villa. You can watch Manchester United vs Aston Villa, Alcoyano vs Real Madrid, Linares vs Barcelona, Chelsea vs Tottenham, Arsenal vs Liverpool, and AC Milan vs AS Roma, all matches provided from our live streaming game pages.
Manchester United next game:
Manchester United vs Aston Villa kick-off time (10-01-2022):
Beijing (China) | UTC/GMT+8: 02:55
Jakarta (Indonesia) | UTC/GMT+7: 01:55
India (New Delhi) | UTC/GMT+5.30: 00:25
Italy (Turin) | UTC/GMT+2: 20:55
Spain (Madrid) | UTC/GMT+2: 20:55
Portugal and England (Lisbon/London) | UTC/GMT+1: 19:55
Rio de Janeiro (Brazil) | UTC/GMT-3: 15:55
New York (United States) | UTC/GMT-4: 14:55
Los Angeles (United States) | UTC/GMT-7: 11:55
Sources: ronaldo7.net / yardbarker.com / kickoff.com