04.01.2022 » Cristiano Ronaldo shows his solidarity for volcano victims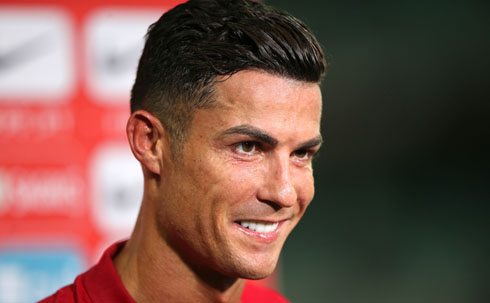 Cristiano Ronaldo didn't hesitate to show his solidarity to the people living in La Palma, following the volcano eruption incidents in the past months. The Portuguese superstar donated one his shirts to a charity auction, hoping that his gesture also inspires others to help those who need the most...
Often regarded as one of the most fiercely competitive football players in the world, Cristiano Ronaldo is widely hailed for his wonderful mixture of technical finesse and physical prowess, which also combine wonderfully with his driven personality and drive to succeed. But there's also a caring side to this Portuguese superstar, which often goes under the radar amidst his headline-grabbing football achievements. Over the last several months, La Palma in the Canary Islands has been blighted by volcanic eruptions, displacing thousands of local residents from their homes. Every day on Spanish television, there have been live broadcasts as the lava flows cause untold damage, destroying residential and business properties in their path. Thankfully, the eruptions and lava flows appear to be slowing down, although some 600 people are still unable to return to their homes, according to recent reports published by the English edition of El País. As local authorities and charitable organisations plan for life beyond these devastating eruptions, various groups have arranged fundraising activities, eager to help those affected by this natural disaster.
Cristiano Ronaldo - All 54 goals and assists in 2021:
---

Message for the people of La Palma
One of the activities planned is a charity auction, which was due to be held on 24 December, Christmas Eve, with numerous celebrities contributing by donating valuable items, which should raise significant funds towards helping La Palma residents affected by the volcanic eruptions. As one of the most famous and high-profile contributors, Cristiano Ronaldo has demonstrated his great sense of solidarity, keen to support this worthy cause.
We all know that authentic memorabilia linked with Cristiano Ronaldo is highly valued, often fetching large amounts of money when auctioned. Fans and collectors are always excited about owning something relating to his legacy, especially whenever items carry a personal or special message. This is precisely why his latest contribution should generate plenty of eager bidders, when it goes to auction.
Cristiano Ronaldo has donated a signed shirt for the auction, although not just any shirt. This one is a Portugal National Team shirt carrying his iconic name and number, along with a heartfelt message to the people of La Palma, which has instantly raised greater awareness of their cause. Hopefully, along with raising much needed funds to help rebuild homes, it will help to generate more interest in the auction itself.
Written on the shirt is the following message of solidarity from Cristiano Ronaldo:
«Not even the force of a volcano will be able to (defeat) La Palma. All my support for the beautiful island.»
Given that Cristiano Ronaldo was born and raised on the nearby Portuguese island of Madeira, which also sits atop currently dormant volcanoes, his latest contribution shows a deep understanding of how such a small island community can be affected. Earlier this year in October, LaLiga hosted a charity auction of jerseys, as all the Spanish clubs united in support of La Palma volcano victims.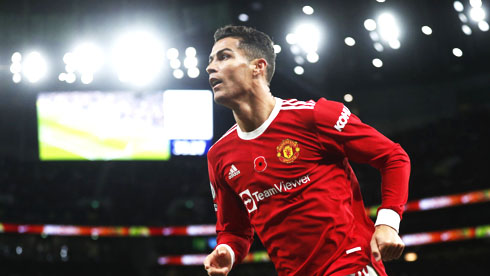 ---

Cristiano Ronaldo looking for eruptive Premier League form
While it's always brilliant to see Cristiano Ronaldo focus on such an important cause, he will also be keen to help Manchester United turn around what has been a disappointing campaign. Following a hugely frustrating start to the 2021-22 season, frustrating Premier League results contributed towards Ole Gunnar Solskjaer being sacked as manager. Ralf Rangnick was appointed as interim head coach, with the German looking to embed his own style.
Results do appear to have improved since the German was appointed, which Cristiano Ronaldo and his Manchester United teammates will be hoping to continue, heading into the second half of the campaign. This means that getting some reliable reviews for the best betting sites could prove useful, with SBO focusing on all the important factors. This includes looking at online bookies famed for bet builder options, lots of great football markets, plus much more.
Hopefully, with Manchester United appearing to have turned the corner and looking more competitive, there will also be a volcanic eruption of goals from Cristiano Ronaldo, as the iconic 36-year-old contributes towards the overall success of his team. It's hard to imagine such a great player ending the season without a trophy, which means the Red Devils will undoubtedly be aiming for success in the FA Cup and the Champions League.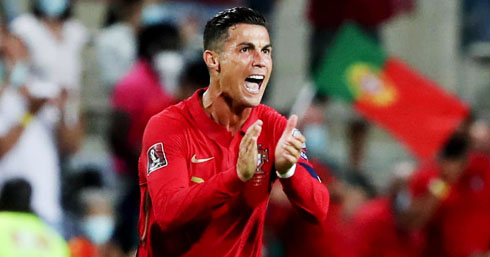 ---
Cristiano Ronaldo next game for Manchester United is on January 10, against Aston Villa. You can watch Manchester United vs Aston Villa, Alcoyano vs Real Madrid, Linares vs Barcelona, Chelsea vs Tottenham, Arsenal vs Liverpool, and AC Milan vs AS Roma, all matches provided from our live streaming game pages.
Manchester United next game:
Manchester United vs Aston Villa kick-off time (10-01-2022):
Beijing (China) | UTC/GMT+8: 02:55
Jakarta (Indonesia) | UTC/GMT+7: 01:55
India (New Delhi) | UTC/GMT+5.30: 00:25
Italy (Turin) | UTC/GMT+2: 20:55
Spain (Madrid) | UTC/GMT+2: 20:55
Portugal and England (Lisbon/London) | UTC/GMT+1: 19:55
Rio de Janeiro (Brazil) | UTC/GMT-3: 15:55
New York (United States) | UTC/GMT-4: 14:55
Los Angeles (United States) | UTC/GMT-7: 11:55
Sources: ronaldo7.net / elpais.com / laliga.com