27.12.2021 » Could Ronaldo win Man United the Champions League?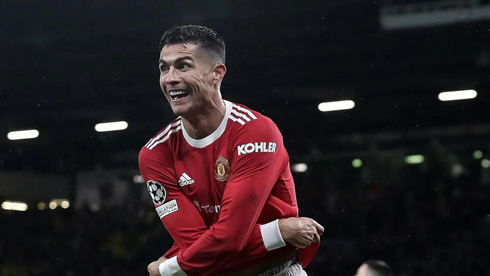 If there's one player who is capable of leading Manchester United to European glory this season, that person is Cristiano Ronaldo. The Portuguese forward has already carried the team during the group by scoring the winning goal in several decisive games...
The managing power of Manchester United may have changed, but on the pitch, it has become far too familiar to the Champions League glory. Cristiano Ronaldo has managed to build an exceptionally illustrious career from his journey onward from Manchester United some time ago, yet now that he's back, he has still managed to prove that he is the hero that United have been looking for, during the match against Villareal which booked United a spot inside of the knockout rounds. Many who once turned their backs on United find themselves rekindled with hope and morale, due to the successes Ronaldo achieved in such a short period of time. Bookmakers have seen an uprise in bets taken for the number 7 player - and for good reason too, he has exceptional records for himself thus far. If you're planning to get your soccer bets in, then take a look at some Soccer Expert Tips for the best direction on Manchester United's latest hits.
Cristiano Ronaldo - A year full of heroics:
---

Determined to win...
Ronaldo is the first player ever to be able to find the net in 5 consecutive matches for the Champions League campaign. The 78th minute lob, that went past Geronimo Rulli, was the third match winner in the campaign for Ronaldo's return to Manchester United campaign.
He also managed to net the equaliser against Atalanta in Bergamo when the risk of elimination from the tournament was almost imminent. The way United have managed to play and qualify within their last 16, with actual time to spare, should make the team send direct thanks towards Ronaldo for that very reason. Michael Carrick also commented on the team's unison as of late and believes that Ronaldo performs better in situations of immense pressure. He believes it's thanks to Ronaldo that the team are able to surpass and move further - his heroics are what solidified the opportunities moving forward. Ronaldo has a "cold and calculated mentality" that allows him to play calmly, and snatch opportunities in the moment that they arise. Not many players can play with a calm and collected approach as he does, which is partly why he is such a prized player within the realm of football.
It is believed that moving forward, Manchester United may rise to an issue when it comes to the tactical functional line up of the team when the new man in charge takes over the team - especially when fitting Ronaldo is concerned. Nevertheless, Ronaldo is certainly the team's biggest investment. They bring back the five-time Ballon d'Or winner to Old Trafford, which is undoubtedly worth it, nonetheless.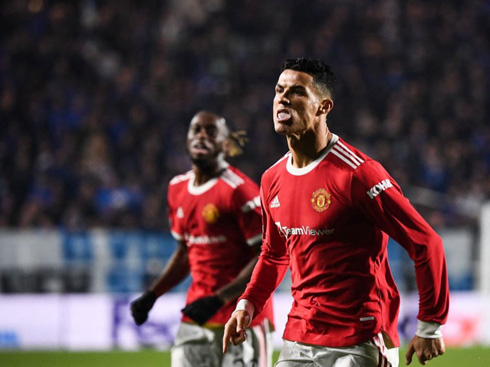 ---

There's no time for hesitations...
While the team is indebted to David de Gea for managing to keep the score at 0-0 prior to Ronaldo's strike, there also was immense positive signs when it comes to the travelling supporters that came all the way to the El Madrigal. They chanted, sang and blasted out the names of Solskjaer, Carrick and of course the powerful presence of number 7 Ronaldo from the pitch. Giving the team an added ego boost in a time where talent needed to execute in the right pinnacle moment.
Midfield once again found it difficult to maintain a presence once they were tackled out of a possession, however Fred managed to play a pivotal role when it came to setting up both goals within the game. With a second strike. Ronaldo, Rashford and Bruno Fernandes combined a counterattack to allow Sancho a first goal within his time at United. The execution seemed perfectly timed and planned out. The key players within the team came together uniting as one, to kick in a first goal for the player, at the back of the net.
While many fans would still stick to their ways and thoughts when concerning Carrick and his unsustainable suitability for the role as manager for the team, he could prove useful as an interim role turned permanent, if he manages to redeem himself where tactical alignment on the pitch is concerned. From a positive perspective, if Carrick proves to be successful, he could help aid United in a permanent position within the next Champions League from the new year. But of course, that all depends on how he proves himself with his relationship towards the team.
United may have a legendary Champions League scorer within their team, who will support the unison of the team as well as become a frequent goal scorer. However, everyone knows that the fate of the team will depend on the selection of a permanent manager within the board room. Ronaldo became great within the era of Ferguson, and once again Ronaldo could lift the team to higher ranks if a harmonious manager comes into play. Time will most certainly tell.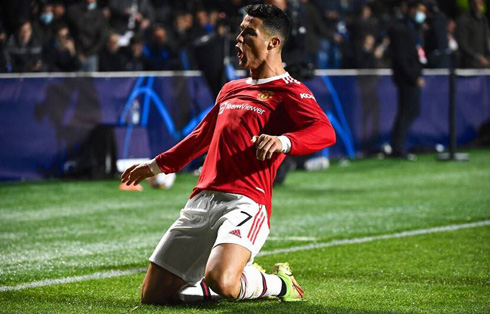 ---
Cristiano Ronaldo next game for Manchester United is on December 27, against Newcastle. You can watch Newcastle vs Manchester United, Everton vs Newcastle, Brentford vs Manchester City, Leicester City vs Liverpool, Southampton vs Tottenham, and Chelsea vs Brighton, all matches provided from our live streaming game pages.
Manchester United next game:
Newcastle vs Manchester United kick-off time (27-12-2021):
Beijing (China) | UTC/GMT+8: 03:00
Jakarta (Indonesia) | UTC/GMT+7: 02:00
India (New Delhi) | UTC/GMT+5.30: 01:30
Italy (Turin) | UTC/GMT+1: 21:00
Spain (Madrid) | UTC/GMT+1: 21:00
Portugal and England (Lisbon/London) | UTC/GMT+0: 20:00
Rio de Janeiro (Brazil) | UTC/GMT-3: 17:00
New York (United States) | UTC/GMT-4: 16:00
Los Angeles (United States) | UTC/GMT-7: 13:00
Sources: ronaldo7.net / forbes.com / manutd.com