15.12.2021 » Cristiano Ronaldo's 5 greatest performances in his career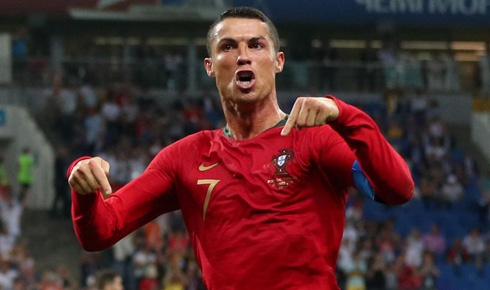 We're used to see Ronaldo making the difference season after season, but there were a few particular games where the Portuguese superstar made sure no one would ever forget his performance...
There is absolutely no doubt that the Portuguese player, Cristiano Ronaldo has become one of the youngest and best soccer players of all time. Throughout his career playing in Manchester United, Juventus, and even Real Madrid, the Portuguese player hasn't lowered the bar for what is expected from him. Being one of the best players in the world has only made him become the focus of attention when it comes to games, and this makes bets far more interesting throughout soccer matches. Betting can be a very amusing hobby, either for sports bets or classical casino games online. Check out the best betting sites in order to find some of the best entertainment online. While games and betting can be quite entertaining, soccer also continues to be one of the most viewed sports across the world. In order to remember some of Ronaldo's most incredible performances on the field, below you'll find a short list of the greatest games of his career.
Cristiano Ronaldo - Legendary performances:
---

1. Arsenal vs Manchester United
A Champions League semi-final game which was played in 2019, is still remembered for Ronaldo's performance on the Manchester team.
The game was a tie initially but in the last few minutes, everything took a turn and thanks to Ronaldo's performance the team was able to score a couple of goals and take home the W.
---

2. Sweden vs Portugal
Another classic was Sweden vs Portugal in the World Cup Playoffs in 2013. It was because of Ronaldo's performance that Portugal secured a 4-2 win against Sweden, in order to reach the 2014 World Cup. After this night, it was one of the biggest moments in Ronaldo's career, given that he averaged 50 goals for his team.
---

3. Juventus vs Atletico Madrid
Definitely one of the most memorable games given that during the Champions League on the 16th round, it was when Ronaldo scored two headers allowing the team to tie Atletico Madrid only at the end of the game.
Due to his spectacular performance, the game ended in penalties, and once again, Ronaldo led his team to victory.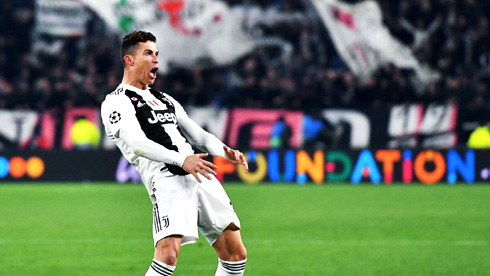 ---

4. Barcelona vs Real Madrid
Playing in "La Liga" in 2012, this iconic game was when Ronaldo created his "Calma" celebration among his team, and it shocked the entire crowd. It was this game that allowed Ronaldo to win the title for this team against the Barcelona team.
---

5. Portugal vs Spain
Another classic, yet very important performance in Ronaldo's career was Portugal vs Spain in the World Cup in 2018. The game took a dramatic turn when Ronaldo was able to score only in the first couple of minutes of the game. His performance was what rescued Portugal in this game and he was able to finish off the game with a 3-3 match.
Cristiano Ronaldo continues on being one of the top performers in the entire history of soccer and even up until today, he continues shocking everyone with the efficiency of his operation mode in every one of his games.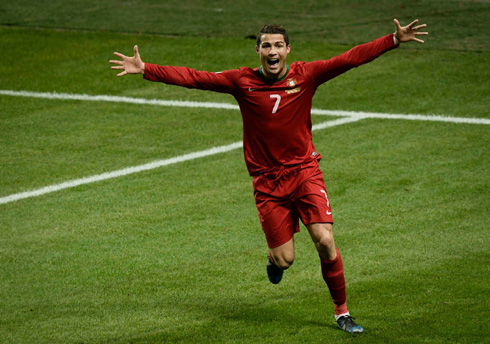 ---
Cristiano Ronaldo next game for Manchester United is on December 18, against Brighton. You can watch Manchester United vs Brighton, Sevilla vs Atletico Madrid, Barcelona vs Elche, Liverpool vs Newcastle, Arsenal vs West Ham, and Borussia Dortmund vs Greuther Furth, all matches provided from our live streaming game pages.
Manchester United next game:
Manchester United vs Brighton Hove Albion kick-off time (18-12-2021):
Beijing (China) | UTC/GMT+8: 20:30
Jakarta (Indonesia) | UTC/GMT+7: 19:30
India (New Delhi) | UTC/GMT+5.30: 18:00
Italy (Turin) | UTC/GMT+1: 13:30
Spain (Madrid) | UTC/GMT+1: 13:30
Portugal and England (Lisbon/London) | UTC/GMT+0: 12:30
Rio de Janeiro (Brazil) | UTC/GMT-3: 09:30
New York (United States) | UTC/GMT-4: 08:30
Los Angeles (United States) | UTC/GMT-7: 05:30
Sources: ronaldo7.net / eurosport.com / bbc.co.uk / yahoo.com